Is South Africa Hungry?
Zero hunger is Goal 2 of the United Nations Sustainable Development Goals. How is South Africa shaping up in the meeting of this goal? Gareth Griffiths reports.
Just how food insecure is SA?
While South Africa at a national level is food secure, according to Statistics SA's Towards measuring the extent of food security in South Africa: An examination of hunger and food inadequacy survey published in 2019, the country is still food insecure at household level as not all households have access to adequate food. Almost 20 per cent of South African households had inadequate or severely inadequate access to food in 2017.
Food Forward SA MD Andy du Plessis estimates that up to 30 million people may have become food insecure due to the challenges brought on by COVID-19 and lockdown. This number, he says, includes people who were already food insecure prior to lockdown.
Dr Imtiaz Sooliman, founder of the Gift of the Givers Foundation, one of the largest disaster response, nongovernmental organisations of African origin on the African continent, has been quoted as saying in various media interviews that since COVID-19 had hit our shores, he has seen "the worst amount of hunger in the 28 years of the Gift of the Givers".
Since 27 March, Gift of the Givers has handed out over 100 000 food parcels while funding 100 feeding centres. Each food parcel feeds a family of five for a month and each feeding centre supports between 800 and 1 200 people each day. Gift of the Givers' food parcels are likely to have reached 500 000 people and the feeding schemes have reached 100 000 people.
According to Oxfam, even before the pandemic hit, 13.7 million people living in South Africa did not have access to enough food because of high unemployment and poverty.
Sooliman estimates that his organisation had spent about R50-million on food parcels and feeding schemes since the start of the national lockdown. The Gift of the Givers has delivered R100-million worth of supplies since 15 March.
 Township and urban farming 
Urban agriculture aligns with deeper shifts towards circular, sustainable enterprises and markets, says Dr Naudé Malan, senior lecturer in development studies at the University of Johannesburg.
Policies supporting them as enterprises can create new circular systems for socioeconomic development that enable the poor to create value among themselves. As the convenor of iIzindaba Zokudla (Conversations about Food) research project in the City of Johannesburg, he speaks from experience.
"Food gardens create value in our townships. These gardens can transform township economies. They gross a minimum of R100 a day in sales and deliver food at prices lower than supermarkets. This has deep human development and nutrition impacts," he explains.
Malan also believes that food gardens point to a new urban (circular) economy because they intersect with recycling, waste harvesting, water management and food retailing.
Policies are clearly needed: "The lack of policy in this activity, however,  pushes urban agriculture towards political patronage or to the 'wild west' of the informal sector," Malan says.
"Urban agriculture holds the key to the local economic development of our townships. New small-scale agricultural knowledge, integrated with waste harvesting and light industrialisation, can stimulate new enterprise-based approaches to poverty relief.
"Food can be exchanged with waste and then transformed into healthy soil and eventually fresh food. This is what our townships need," he concludes.
 The role of technology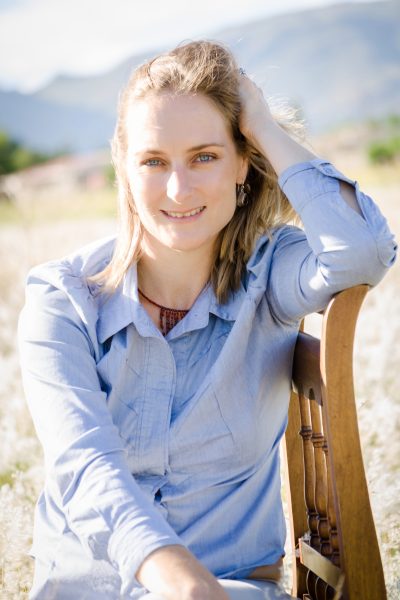 COVID-19 disrupted established food supply chains, making people re-evaluate how and where they get their food. "Opportunities opened up in (information) technology to connect people directly to producers with environmental and local economic benefits," says Ronelle Louwrens, CEO of YehBaby Digital.
Louwrens believes that there is no wealth without health, and technology can help to deliver healthy food to South Africa, save costs and deliver at speed by building effective networks.
"Where previously online grocery shopping activity was minimal, the pandemic has accelerated e-commerce in SA, specifically towards food shopping through various retailer initiatives.
"This happened in both the formal retail trade and informal trade, which plays a critical role in securing access to food for millions of South Africans. The pressure on food distribution systems supporting vulnerable communities has given rise to wonderful new tech initiatives that play a role in food security, like Yebo Fresh and the Yethu App," she adds.
 An agriculture community bank?
Amature agricultural value chain is essential to meaningful agricultural development and increasing the number of commercial farmers, says Bennie van Rooy, the CEO of Grobank. "Simplistically, a value chain consists of the following components: land; infrastructure; access to water; and affordable funding. It needs support by grants or blended funding models plus skills/mentoring support and must also have access to markets.
"This can't be owned by a single party, and it is important that every part of the value chain is in place. The objective is to reduce production risk in the absence of farmers being able to pledge land as collateral," he explains.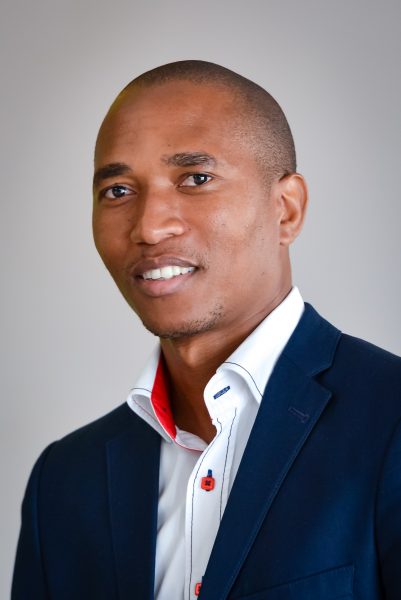 Dr Sifiso Ntombela, chief economist of the National Agricultural Marketing Council, says that the agricultural value chain must be owned by and open to all players, ranging from small, medium and large farmers, agro-processors and dealers in the chain. "The small and medium players are critical for job creation, food security and rural development while large players are critical for foreign earnings and job creation," he explains.
Van Rooy sees an agricultural community bank as an essential link in the chain. For development purposes, funding provided by an agricultural bank should be supplemented by (probably) government grants. This would reduce high funding costs and provide a level of loss-bearing capacity.
"Partnerships are a key element in the chain contributing to the success of production and food security. The agricultural space is one space that is ideal for partnerships between the public sector, private sector and emerging farmers.
"There are successful partnerships where emerging farmers become part of a commercial farm value chain, fulfilling the last two elements of the value chain," concludes Van Rooy.
"Partnerships are important, particularly in the food sector where climate risks and external shocks occur. For food security, partnerships like public-private partnerships are important in implementing food production and processing across different areas of the country. They are powerful in ensuring food is available nationally, accessible and affordable to households, as well as regional markets,"