Subscribe to our FREE newsletters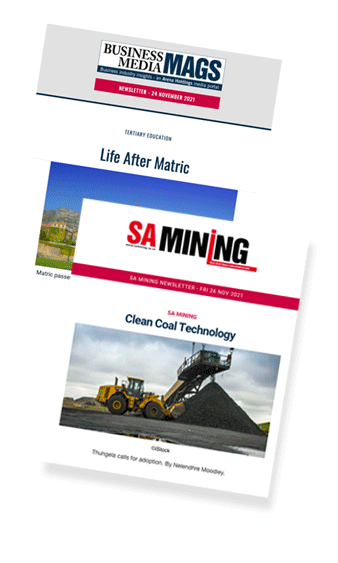 Sign-up and receive newsletters with current insights, trends and news from various business sectors.
Business Media MAGS newsletter
​A bi-monthly newsletter with FREE online magazines and top features.
SA Mining newsletter
A monthly newsletter featuring top articles from both the online magazine and Industry Snapshot.
Select the newsletter/s you want to subscribe to by ticking the box in the form below.