Supporting Our Food Heroes
A look at how the agricultural sector performed during the COVID-19 pandemic and what its future holds. By James Francis.
Agriculture is a significant GDP contributor, employing nearly a million people and exporting the majority of production – 52 per cent, according to Hamlet Hlomendlini, AgriBusiness enablement manager, Relationship Banking, Absa Retail and Business Bank. It's also a significantly advanced industry, already incorporating some of the best mechanisation and digital practices from around the world.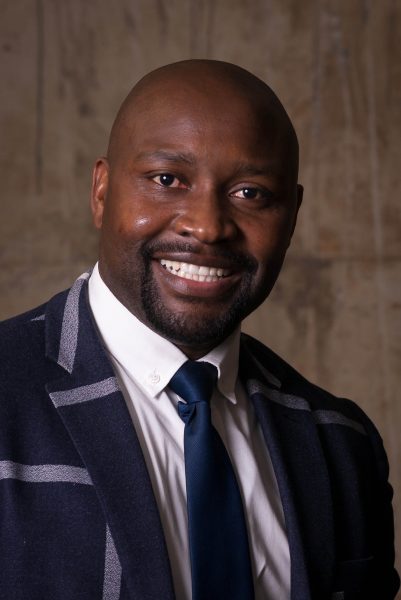 How did the sector fare during the worst of the pandemic? Designated as essential, it has continued operations throughout lockdown. The pandemic revealed some supply chain issues, yet we should be impressed at how well these were tackled, says Hlomendlini: "A weekly tracker was implemented identifying all the bottlenecks, and weekly meetings were held with different government departments to find solutions. One of the bottlenecks that was identified was the capacity at certain ports. Due to infections, the ports were not operating at full capacity – capacity fluctuated depending on infections. The agility of the food system and the sound reasoning of regulators have ensured that the bottlenecks were resolved swiftly."
These responses show that we underestimate how modernised agriculture already is, driven to find efficiencies in SA's harsh climate. The sector also matured digitally, and several online trading platforms began operating to match the sector's new needs.
Not that the sector is unscathed. It's still unclear how social distancing affected agriculture's seasonal employees and panic buying exposed problems around supply chain visibility. On a broad view, agriculture is hurt yet resilient, modern and ready to respond to a recovering economy.
"Due to the countercyclical nature of agriculture, it is a good time to invest in agriculture. The latest GDP numbers show that agriculture is one of the few sectors showing growth and interest rates are at the lowest level in many years, but such an investment must fit into a strategic plan and must add to the productive value of the business," concludes Hlomendlini.
UN's World Food Day programme celebrates 41 years 
Since 1979, the world has been celebrating agriculture through the UN World Food Day annually on 16 October. Launched by the United Nations' Food and Agriculture Organisation (FAO) on the same day of that organisation's founding in 1945, it has become a mainstay of global and regional food advocacy among NGOs and governments.
The day highlights food insecurity and agriculture's close relationship to national sustainability. Sustainability, poverty elimination and global warming have joined food security as themes for the day. World Food Day reminds us of the food value chain's place in a modernising world. It echoes the FAO's mission of physical food availability in the post-war era.
South Africa is an active participant, and in 2014 designated October as Food Security Month. Though 2020's theme is on food safety, local activities focus on food security. NGOs such as JAM and the Do More Foundation support the #2020challenge to help feed children and adults in need.
The food traceability conundrum
On paper, South Africa's food traceability is excellent. But in practice, it's a system that often pushes the little guy out of the picture. This situation isn't due to conspiracy, explains traceability specialist Gwynne Foster. It's the culmination of historical processes, international demands, food safety legislation, limited agro-community awareness of standards, and shortages of farming support professionals.
"For example, there are too few technical extension services officers to adequately support smallholder farmers and rural communities," Foster says. "Producers trying to get into the industry struggle to get access to those resources. The combination of a shortage of resources and demanding regulations makes it very hard for a small-scale or new farmer to access commercial markets and clients."
SA agriculture is a significant exporter, which galvanises regulations around traceability. Large farms, food manufacturers and the state reduce their risks through certification. But though competent in production, the demanding requirements of safe food can push smaller farms out of the picture.
Developing local skills can support small-scale and new farmers and their communities. So-called agri-hubs, such as the SPAR Rural Hubs initiative and Siyavuna Development Centre, are helping cultivate skills and employment. Successful agri-communities not only offer jobs to farmworkers, but also to information administrators, accountants and technologists, among others, who serve an advanced modern agricultural sector.