Load Shedding Propels Sustainable Business Growth
The recent months of load shedding and rolling blackouts have been hobbling local businesses but the crisis has also spurred innovation.
Indeed, it is a truly South African trait to respond to dire circumstances with an attitude of stoicism and resilience – and many local businesses have responded both positively and proactively. From a technology and infrastructure standpoint, load shedding has arguably pushed businesses to embrace cleaner and more cost effective solutions – which will position them for future growth and sustainability.
Here are three ways in which businesses are turning Eskom's fragility into an opportunity for smarter IT…
1. Harnessing Energy Savvy Hardware
Traditionally, using laptops instead of power hungry desktops has been an easy and reliable fallback. This has also become a more affordable and accessible option with laptop prices having decreased considerably. Today, however, thanks to local innovation and the global shift to sustainability, businesses can also opt for micro computing devices, such as the CloudGate Xs, that use less than ten percent of the electricity that a typical desktop requires. These energy savvy devices, which come with the benefit of extensive local support, empower businesses to continue operating for a longer time during power outages – with much of the processing power, enterprise features and storage capabilities that traditional computers offer. Around the world, micro computing is becoming a critical tool for business continuity and growth.
2. Driving Cloud Computing Adoption
While cloud computing has long been trumpeted as a great driver of productivity and innovation, it has proven to be operationally critical during power outages. Indeed, it has kept employees both online and engaged when the lights go out. The spectre of load shedding has also, arguably, pushed more businesses towards wholesale cloud migration. Put simply, cloud migration is the process of partially or completely deploying an organisation's digital assets, services, IT resources and applications to a hosted environment that is offsite. Critically, for local businesses, leveraging the cloud means that it's someone else's challenge to keep the power going and ensure that the organisation/client has access to the above-mentioned digital assets, services, IT resources and applications. In fact, it's one of the key reasons why you pay a monthly fee for cloud services. Notably, with the recent launch of Microsoft Azure in South Africa, which is their enterprise-grade cloud platform, it is even more attractive and accessible for SA businesses.
3. Investing in Smart, Redundant Power
When using a UPS (Uninterrupted Power Supply), businesses can certainly enjoy a degree of operational continuity because electronic equipment, generally speaking, doesn't consume lots of power. Yet for use over longer periods of time and during chronic power outages a UPS will require significant battery power – which isn't automatically the smartest and most affordable solution. As a result, businesses are finding it more sustainable to have various other redundant power options in place – which can include, for example, solar-power and generators. It's important to note though that when utilising generators, there is a risk of costly damage to electronic equipment over the long term (known as 'dirty power'), if they are not implemented correctly i.e. without inverters to prevent power spikes. Overall, it is good business strategy to invest in multiple redundant power options – which may be painful upfront, but will prove invaluable over the long term.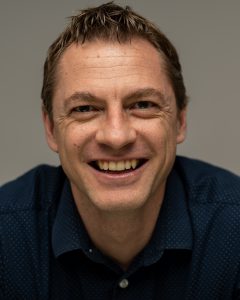 With no foreseeable end to load shedding in the coming months, businesses that proactively invest in clean, energy efficient technology will undoubtedly gain critical competitive advantages over rivals that simply wait for the outlook to improve.