Here And Queer
Ongoing issues facing the LGBTQIA+ community in South Africa require attention and action now, writes Tamsin Wort and Jade Jacobs.
We're getting married in a few weeks. We're very excited about it. However, legally recognised marriage is a fairly new "courtesy" that has been "granted" to the LGBTQIA+ community in South Africa. In 2006, South Africa became the first (and remains the only) African country to legalise same-sex marriage.
But just because it's legal for us to be married doesn't mean it's an easy process.
Every time we've approached a venue or vendor, we've had to make sure that they're LGBTQIA+ friendly, that our queer guests won't feel ostracised or uncomfortable, and that we will be able to celebrate our life and love and express it openly on our wedding day. This is an important relationship milestone for us. We want it to be a big deal.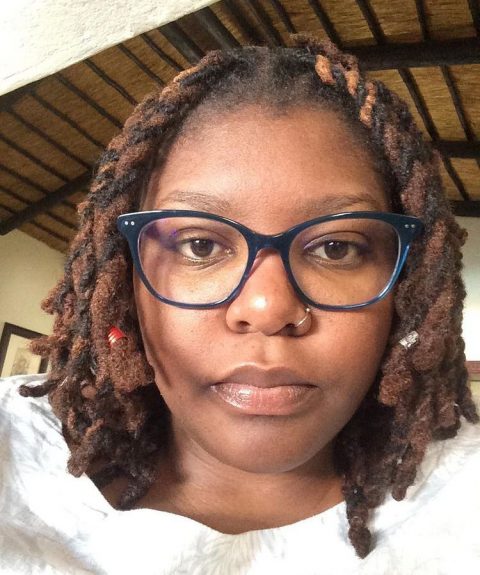 The thing is though, our story of joy and love is a little bittersweet. It's important to mention that what we're able to celebrate is small in the greater scheme of things. When we step out of our bubble and look around us, we don't see a lot of joy, especially when we consider what members of the LGBTQIA+ community face in South Africa.
South Africa's Constitution guarantees the right for every individual to identify in ways in which they feel comfortable, and our laws have been a lot more progressive than most countries, especially in Africa. While LGBTQIA+ persons are protected by the Constitution, that's kind of where it begins and ends.
For many LGBTQIA+ people, these promises are in juxtaposition to our daily lives. We face poverty and unemployment, like everyone else, but our struggles are the epitome of intersectionality, compounded by the most brutal and hateful (and often fatal) violence and discrimination, all because of our sexual orientation, sex, gender identity and gender expression.
And while we're doing the work to make space for ourselves and then occupy it, we're running on resilience and losing our loved ones, and our patience.
Urgent attention is needed
Three pertinent issues relating to the LGBTQIA+ community require urgent attention – matters around legal gender recognition in South Africa, intersex genital mutilation (IGM), and brutal and senseless killings of our community members.
Currently, no explicit law exists for transgender and nonbinary people to amend their gender markers on their identification documents – except for Act 49 The Alteration of Sex Descriptors and Sex Status Act. The act allows transgender and intersex persons to change the sex descriptor on their identity documents to reflect their gender identity.
This law is currently being challenged by trans and intersex movements countrywide, who have applied for amendments with the Department of Home Affairs. While this law appears to be quite progressive, the process of applying for gender marker and sex descriptor changes is pathologising and deeply triggering for trans and intersex persons.
Act 49 also doesn't acknowledge or take into account gender-diverse and nonbinary persons' identities, leading to the exclusion of a huge portion of the LGBTQIA+ community in South Africa.
At the same time, intersex infants and children are being subjected to IGM, nonconsensual, medically unnecessary, irreversible genital surgeries and other harmful medical tortures to make their sex characteristics fit the binary of male or female.
IGM still takes place in several hospitals in South Africa (under other names like "corrective surgery", for example), often causing severe lifelong mental and physical pain and suffering.
There is no current law that makes IGM unlawful in South Africa. Earlier this year, organisations called on the president to put pressure on the Department of Health to meet with LGBTQIA+ representatives to investigate and end this practice.
There is no health risk to being intersex, and children should be allowed to decide for themselves what should happen to their bodies.
LGBTQIA+ killings in South Africa have become a pressing issue, with hate crimes and murders escalating dramatically over the last two years. In 2021, at least 24 LGBTQIA+ persons were killed, and in 2022, four murders have already taken place and are being investigated as "suspected" hate crimes. But these numbers don't begin to describe the violations and abuse our community members have faced.
Urgent attention and action are required to ensure our community is safe, that we are represented, valued, understood, seen, acknowledged and heard, and that our needs are not just a pipe dream, but an achievable milestone.