Banking On Hemp
Used for a whole range of applications, hemp grows easily in South African soil, giving us a key opportunity to cash in on a growing market, writes Beth Amato. 
Following the Constitutional Court's landmark 2018 ruling decriminalising private cannabis use, the Cannabis for Private Purposes Bill was tabled in parliament last year, while the Department of Agriculture, Land Reform and Rural Development this year released its draft cannabis master plan. While much of the focus may seem to be on personal use of cannabis for psychoactive purposes, the plants have a host of other industrial and manufacturing uses.
According to agricultural law experts Cliffe Dekker Hofmeyr (CDH), government is clearly eager to kick-start economic growth in South Africa, and is taking a pragmatic approach in order to achieve this. "Department of Trade, Industry and Competition estimates that the domestic cannabis economy could be worth around R28-billion by 2024. However, to get there, more legislative changes are needed to facilitate the commercialisation of cannabis across the board."
CDH explains that government's master plan makes it clear that a new policy and legislative framework for commercialisation of cannabis is vital. After all, the biggest challenge is that there is no law that allows for it. "Government needs to maintain the delicate balance between the need to protect its citizenry against potentially harmful substances, and the need to promote legitimate economic activity."
Hemp – a cannabis cultivar low in delta-9-tetrahydrocannabinol (the main psychoactive ingredient in marijuana, commonly known as THC) – has 2 500 possible applications and counting.
For hemp entrepreneurs, this and the changing legislation is welcomed news. Following the ground-breaking Constitutional Court ruling in 2018 legalising the private growing and use of cannabis, there is new legislation set to come into effect in October 2021. This will allow the commercial growing of a variety of hemp that is low in THC.
Those with growing permits, such as local community-owned company Siyabambisana, are the symbols of a new era for the industry. In partnership with the Eastern Cape Rural Development Agency, Siyabambisana will begin planting 1 000 hectares of industrial cannabis/hemp in the Eastern Cape.
Furthermore, Siyabambisana will be working with local communities to assess the fibre and biomass qualities of traditional landrace varieties to add value to the other crops growing in the area.
There is also a proposal for special dispensation from the Eastern Cape government to view this as a pilot project, should legislation not take effect soon.
Getting on the train
Another initiative is Quattro-Canna's acquisition of an exclusive licence to manufacture and distribute the Canadian-made HempTrain decorticator plant in South Africa, which could be a game-changer for the local industry. The multimillion-rand machine processes hemp bales into bast fibre, hurd and green microfibre. Quattro-Canna CEO Sizwe Nkukwana is excited to be part of creating what he calls the hemp industry ecosystem.
Raised in Butterworth, Nkukwana envisions the area where he grew up as becoming Africa's "hemp hub", much like Singapore is a key trading and innovation hub. "The processing of hemp through the HempTrain takes it up a notch, in that we're no longer simple growers, but beneficiators. Moreover, we can promote local economic growth and job creation because we no longer have to import expensive hemp from Europe, or compete with China. The trick now is getting local manufacturers and industrialists on board."
The company has also signed a memorandum of understanding with the Walter Sisulu University of Technology in Mthatha to foster research and innovation in the hemp manufacturing field.
Nkukwana notes that superior-quality hemp fibre, processed specifically by the HempTrain, can be used as a construction material instead of concrete reinforcement. It may also be used for heat and sound insulation. Hurd is used as potting mix, to make paper and as a hydroponic retention aid. Green microfibre is used in skincare products, pet food supplementation and to repair damaged soil.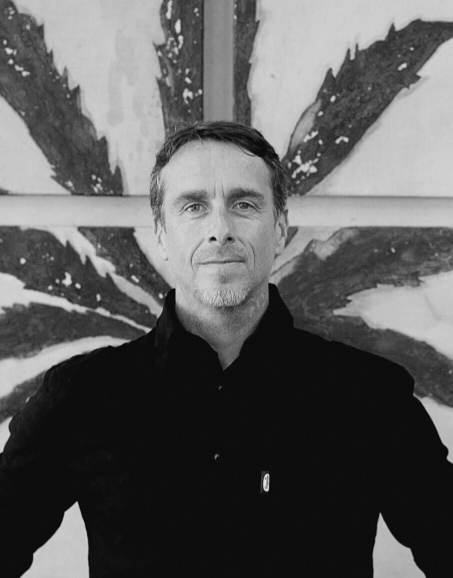 A companion plant
Tony Budden, Executive Director of Hemporium, says that cannabis has been a companion plant for humans for at least 10 000 years. "Its uses are innumerable, but the industry has been sidelined due to outdated and ill-informed legislation."
Now with the opportunity to beneficiate hemp, Budden explains that supplying the processed material to the local market is imperative. "Ignoring the local market to provide for an export base will be a wasted opportunity. Overseas hemp processors, such as those based in Eastern Europe and China, have established operations and are firmly in the export market. We need to think differently here."
In the meantime, Quattro-Canna is partnering with Pondoland chiefs to cultivate 3 000 hectares of land over the next five years, processing more than 16 000 tonnes of biomass. The micro-farmers will be supplying the raw material for processing, and will own a portion of the cooperative set up for the operation. "Hemp farming has the possibility to change the Eastern Cape," says Nkukwana.