What Makes Loreto School Queenswood Different?
It is our faith, hope, community, and love for what we do.
Loreto School Queenswood learners are "seekers of truth and doers of justice". We do not simply teach our learners about values, we expect to see the values being lived out by the children, through their actions and choices.
The 9th of September 2021, had us witness something rather unusual at our school. Four of our learners were baptised during school Mass. It was a precious and beautiful moment.
"As Christians we share a personal relationship with God and baptism is a commitment to that relationship."
As we witnessed the outpouring of the Holy Spirit on these precious children of God, we renewed our personal commitments to God and prayed that we might all be infused with the same Spirit of God and be strengthened in our own Christian journeys.
"For I know the plans that I have for you, declares the Lord…" Jeremiah 29:11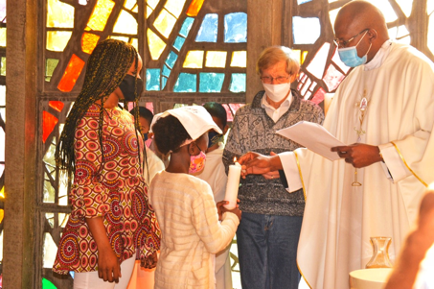 Loreto School Queenswood constantly strives to teach the learners about our faith, to teach them about love for all and to help them grow.
Our belief is that the greatest legacy anyone can leave, is to positively impact the lives of others. Whenever you add value to other people's lives you are unknowingly leaving "footprints on the sands of time" that live on forever.
We would like to live on, in the hearts of all our pupils and we believe that what we teach them today will make them better world citizens tomorrow.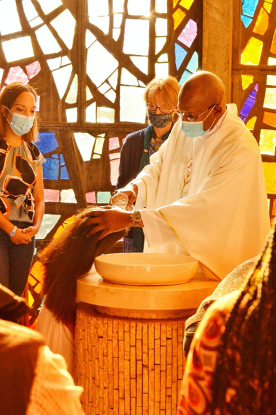 Our Motto is "We Grow Children for Life".
Our goal is to grow them in their faith, to instil respect for all, and for them to be able to find their inner voice, through all moments within their journey through life.
Our school is faith based, although we accept learners from all backgrounds and religions. We do not discriminate. Everyone is welcome.
In the words of our Foundress, Mary Ward, "Our greatness and strength consist not in the favour of princes and great personages, but in this, that we have free and open access to God, from whom all greatness and strength come."
Authors: NS Nyamane, M Pallozzi and Adrienne Blignaut