One Of Covid-19's Biggest Lessons: South Africa Needs Better Education
SPONSORED: One of the lessons to be drawn from our country's experience of the Covid-19 pandemic is that if South Africans are to prosper, our education levels have to improve, radically so, for that matter.
By Dr Buyiswa Mncono-Liwani – Corporate Services Executive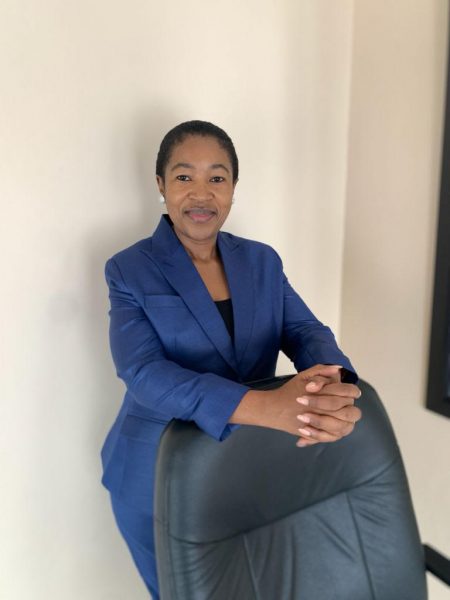 World-wide, the coronavirus pandemic has hurt economies and led to job losses. As the World Bank reports, most of those who have found themselves without the benefits of formal or even informal work are those with lower skills and education levels.1 While the Covid-19 pandemic is temporary, the bank points out that its effect on economies is giving us a glimpse of tomorrow's world – of how the trend towards automation is going to affect the global job market.
Just as elsewhere, it is South Africa's low-skilled and less-educated people who have been hardest hit by job cuts brought about by the pandemic.2
One of our chief aims, apart from manufacturing 600 new passenger trains for the Passenger Rail Agency of South Africa, is to improve the long-term economic viability of the communities surrounding our manufacturing plant near Dunnottar.
This is why in 2017 we started an early childhood development (ECD) project. Research has repeatedly shown that this stage of an individual's education is the most critical.
In our townships normally, children who are not yet of school going age will be left with someone who will take care of them and this is generally an informal arrangement between the parent and the childminder. With the ECD project, we have helped at least 98 centres gain access to government subsidies by registering with the Department of Social Development and becoming formally recognised ECD centres. We have also sponsored improving the qualifications of more than 150 ECD practitioners and principals running these centres.
South Africa is in desperate need of people with skills in engineering, information technology and healthcare, yet only less than 5% of children who begin Grade 1 will achieve a tertiary-level qualification.4
We have tackled this challenge in various ways, from working to improve school-level Maths, Science and reading ability, to supporting Maths and Science education at Technical Vocational Education and Training (TVET) colleges in Gauteng and providing bursaries for students to study at these colleges and at universities.
We are already reaping the rewards. When we first released bursaries for study at technical colleges and universities, we struggled to find qualifying learners in the surrounding communities. Now, some of our bursary recipients do come from the immediate area. This is an achievement we are very proud of.
By now we all know the shocking results of the 2016 research that showed that 78% of South Africa's 10-year-olds could not read with understanding, in any language. We are doing our part to change that – mobile libraries, each comprising more than 3 000 books, were donated to 10 primary schools in Ekurhuleni and Tshwane, with 10 more planned to be delivered to high schools from April 2021.
At high schools we have spent R30-million on tutoring more than 1 100 pupils and 63 teachers, markedly improving their Maths and Science proficiency. In the schools where we worked, the Science pass rate improved by 25%, in Maths by 65%, and the pass rate for English increased to 100%. Teachers' competency levels increased by 62%.5
Back at our Dunnottar plant, the Manufacture and Supply Agreement (MSA) we have with the government for the 600 train sets, and the Technical Support and Spares Supply Agreement, both have skills-development elements.
Through these programmes, staff have been trained in arc welding and other artisanal skills, with more than 80% of the trainees at entry level. Through the annual MSA programme, nearly 700 technical training opportunities in Brazil, France, England, India, Romania and elsewhere have been made available to staff members as part of Transfer of Technology programme.
Also, just more than 530 people from the local communities have benefited from work-readiness training, gaining the critical "soft" skills of problem-solving, action planning and self-reliance.
While we can't retain the 19 000 people, we plan to train over the next 10 years, we know their skills will benefit the economy in the long run. Any investment you make in improving the industrialisation of a developing country like South Africa is bound to have greater benefit in the long term. We are very proud knowing that we have put thousands of newly skilled workers into the South African economy. Their skills will benefit them and the economy, whether or not they remain in the rail industry.
South African society is held back from prosperity by a number of challenges, and our education system is definitely one of the worst hurdles to overcoming our slow growing economy and our high unemployment and poverty rates.
Gibela is doing its part to help South Africa meet its National Development Plan aims of eliminating poverty and reducing inequality by 2030. To do that we need to ensure better access to education and increase private sector investment from ECD right through high school, up to university.
https://www.google.com/url?q=https://blogs.worldbank.org/education/what-will-automation-do-labor-market-if-education-quality-doesnt-improve-covid-19-offers&sa=D&ust=1611069308744000&usg=AOvVaw3Ffv8xzWcTWnyqXWitkT7l
https://theconversation.com/who-has-been-hit-hardest-by-south-africas-lockdown-we-found-some-answers-138481
https://www.oecd-ilibrary.org/docserver/9789264204256-5-en.pdf?expires=1611308554&id=id&accname=guest&checksum=66F8E6C3A79C5ABCAFF57B6209AE746B
Gibela socio-economic impact report 2020
Gibela socio-economic impact report 2020