Assisting Youth-Owned Businesses
Youth-owned businesses receive tailor-made business support and mentorship to grow.
In 2017, youth unemployment in South Africa reached a 13-year high (Statistics SA)
In the second quarter of 2018, youth unemployment (between ages 15 and 34) was 38,2% – more than one in every three young people in the labour force did not have a job. (Statistics SA)
Research indicates that encouraging and supporting entrepreneurship programmes is one of the most effective means of creating employment amongst youth.
SAB's flagship youth entrepreneurship programme, SAB KickStart Boost, has selected 21 young South African entrepreneurs to support and develop over the coming three months to help elevate their businesses, particularly through opportunities for access to market.
The 21 finalists have been provided with loan funding to support their individual tailor-made business strategies. These strategies and the loan funding allocated to each have been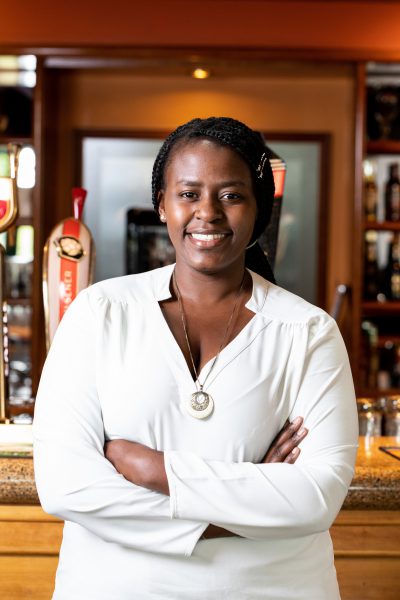 developed according to a comprehensive needs analysis conducted on their existing businesses, supported by personalised industry mentorship.
Up to five of the top entrepreneur finalists will be awarded additional loan funding. The top entrepreneurs will be selected based on a number of criteria: those that execute their business strategies most effectively; financial and market growth; and job creation. These winners will be announced during an award ceremony in November this year when Global Entrepreneurship Month is celebrated.
The 21 finalists were selected from a group of 50 shortlisted young hopefuls. They are:
Andile Mnisi (33), Green Output Solutions, Midrand
Andre Paulsen (34), Vukela Logistics, Cape Town
Andre Williams (31), AW Engineering, Cape Town
Ebenezer Smith (34), Profecia IT, Port Elizabeth
Gabisile Mashilwana (29), Excserpro, Evander
Kevin Munsamy (35), KCM Environmental Services, Durban
Kgolane Jack Moruthane (35), Flight Mode Productions, Pimville
Mandla Mlandeni (33), Ohambo Oluhle Transport & Projects, Mamelodi East
Mpho Kgoale (34), Twaing Trading, Ga Sekororo
Ndaelo Moses Tshikovhi (33), Third Century Computing, Thohoyandau
Nicole Sithole (32), Organic Deli Fresh Pasta, Durban
Nthabiseng Bonita Mosesane (34), Areye Projects, Rustenburg
Siyanda Luthuli (27), Spectra Flow, Durban
Siyasanga Ngcongca (29), Ngcongca Building Consulting, Cape Town
Tefo Motsage (25), LHP Detergents, Kimberley
Thabang Mofokeng (40), SAMAC Engineering Solutions, Durban
Thabisile Hlongwane (34), Isibusiso Holdings, Bloemfontein
Thozama Hopa (29), Zito Aluminium and Glass, Mdantsane, East London
Violet Thotoane Lupuwana (32), Chumile Transport Services, Gauteng and Eastern Cape
Zinhle Khumalo (37), Ikhethelo Textiles, Umlazi
Zodwa Mlangeni (29), Mementoes Trading, Witbank
"We believe in the power of youth as key drivers of our country's economy," says Phumzile Chifunyise, Enterprise Development Manager, SAB and AB InBev Africa.
In 2018, SAB KickStart has helped to build strong businesses that will not only last beyond the business 'survivalist' stage but become sustainable entities that meaningfully contribute to the economy. We need to sustain this momentum by empowering them to become reliable and sustainable suppliers for large organisations including but not confined to, SAB and AB InBev."
SAB will work closely with the SAB KickStart Boost finalists to find opportunities for them to increase their market access, including helping them to connect with appropriate local stakeholders within their respective communities so that more people adopt their services and support their business growth.
SAB KickStart caters for young entrepreneurs at two stages of their entrepreneurship lifecycle – early stage entrepreneurs who respond to an open innovation challenge with disruptive ideas that can assist the company in solving its business challenges; and entrepreneurs who are running emerging, profitable businesses and are looking for tools to equip them to join a supply chain.
SAB KickStart has evolved over more than two decades to maximise its impact on the challenge of youth unemployment in South Africa.
Businesses are assisted with aligning to supply chain requirements and are offered targeted market linkages. In addition, SAB KickStart has embarked on an innovative job-creation project through partnering with young SMEs in niche sectors, in particular agriculture.
SAB KickStart and its programmes SAB KickStart Boost and SAB KickStart Ignite are among several entrepreneurship development programmes developed by SAB.
Collectively, through these programmes, SAB and AB InBev aims to create 10 000 jobs in South Africa by 2021.
For more information on the activities the SAB KickStart programme is embarking on, go to www.sabentrepreneurship.co.za or follow the programme @SABEntrepreneur on social media.