Offering Some Light Amid The Darkness
Keeping the business lights on during load shedding requires innovative solutions, which, in turn, require cash injections. By Trevor Crighton.
Financers, lenders and grant originators are stepping in to save South Africa's small to medium enterprise (SME) sector from the worst effects of load shedding. With more load-shed days in 2023 so far than in the entirety of 2022, the impact on industry and everyday life is mounting – and business closures resulting from this could lead to an even larger unemployment crisis in a country where over 42 per cent of the working-age population already can't find employment.
Grant us the power
Absa has expanded its financing offering to businesses and homeowners to offer R50-million in grants to SMEs for installing sustainable energy solutions to help keep their businesses running.
Launched in April 2023, the Green Asset Finance programme offers sustainable energy subsidies for qualifying SMEs. It's the only grant of its kind providing much-needed support to small business customers to finance solar installations and keep the lights on.
Eligible SMEs whose commercial properties are financed by Absa are being contacted by the bank, offering subsidy amounts up to R50 000 or 10 per cent of the overall installation value, based on clearly established factors.
"At this stage, the grant offering is limited to SME customers that bank with us and have properties financed with us," says Ronnie Mbatsane, Absa relationship banking SME business managing executive. "That being said, we are not turning away any customers that enquire in this regard. We will still consider their renewable energy financing requests and follow our normal application process, but they must be South Africa-based.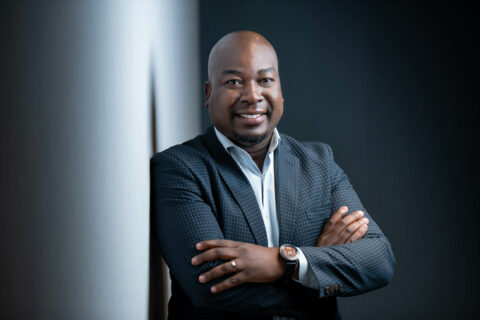 "As part of the Green Asset Financing initiative, we are not limiting SME customers to a specific supplier database. However, in the best interests of customers and the bank alike, we will vet the suppliers and the products they install to ensure that these meet specific standards as part of the application process."
Mbatsane says that Absa values SMEs' contribution to society and strives to cater to their unique needs through financial and nonfinancial support. 
"As Absa, we strive to be an active force for good in everything we do, which includes how we show up to support small businesses, particularly during this tough operating environment. As a vital segment of our economy, small businesses contribute to job creation and support neighbourhoods and communities. Together, we are reimagining a better tomorrow for small businesses."
Alternative financing for alternative energy 
Entrepreneur finance agency Business Partners operates a R400-million energy fund for SMEs to allow them to access finance to keep operating during load shedding. Loan amounts run from R250 000 to a maximum of R2 000 000, with various qualifying criteria and terms. "The long-term benefits of running a more energy-secure business will far outweigh the cost of the investment," said executive director and CIO Jeremy Lang in a press release from the organisation. "With alternative energy sources, businesses can future-proof their operations and position themselves as potential contributors to the impending embedded generation programme, while also reducing the cost of energy."
SME funding provider Lulalend has partnered with several renewable energy partners countrywide to offer easily accessible funds for SMEs. "While the initial investment in solar panels may seem daunting, the long-term savings can be significant," writes Tom Stuart, chief marketing officer at Lulalend. "Not only will you be able to reduce your reliance on the grid (and therefore your monthly electricity bill), but you will also be able to take advantage of the tax incentives mentioned in the recent budget speech."