Africa Food Safety Workshop Held By NMISA Will Yield Positive Results In Food And Feed Industry
SPONSORED: NMISA in partnership with the Joint Food and Agricultural Organization-International Atomic Energy Agency (FAO-IAEA) Centre held a free virtual Africa Food Safety Workshop to promote standards, reliable testing and international cooperation for better public health and trade.
Mr Godfrey Bahiigwa, Director of the Department of Agriculture, Rural Development, Blue Economy and Sustainable Environment, African Union Commission (Ethiopia) set the scene for food safety controls within the African Continental Free Trade (AfCTFA).''The AU is pursing the establishment of a Africa Food Safety Agency to prevent duplication and improve efficiency'', said Mr Bahiigwa.
Key notes from other AUC role players included presentations on gaining political support for food safety control systems for public health and trade within the AfCTFA, the finalisation of the AU Strategic Plan for Food Safety expected in October, enforcement of SPS (sanitary and phytosanitary systems) and the implementation of the African Food Safety Index from the AU partnership for aflatoxin Control in Africa (PACA).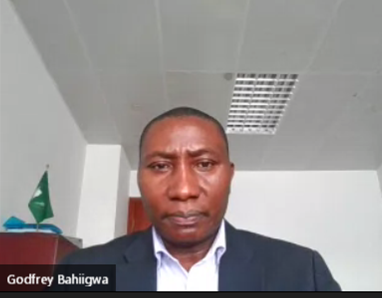 More than 600 attendees across the continent made use of this opportunity to  gain knowledge and engage with public and private food testing laboratories, regulators, and quality infrastructure institutions. Food safety in Africa is vital for maintaining food and nutritional security on the continent. Unsafe food  can cause illness, strain health care systems, hamper economic growth, and negatively affect tourism and trade.
The key outcomes include demonstration of general support for: food safety control systems for public health and trade; a food safety regulatory framework that includes Sanitary and Phytosanitary (SPS) measures; standards and guidelines in AfCTFA,
forums for sharing intra-regional and extra regional trade challenges and sub-regional experiences in relation to  AfCFTA.
Country representatives also had an opportunity to engage with the key role players to discuss best food safety practices on the continent through interactive  panel discussions.  These discussions centred around the implementation of food safety standards within the ACFTA , and the experiences of food safety testing laboratories within the regional economic communities with: handling trade rejections; contribution to data for establishing maximum limits for contaminants in foods; and sustainable food safety testing services.
This was NMISA's second collaborative food safety workshop with the Joint FAO IAEA Centre for Nuclear Techniques in Food and Agriculture, and the Africa Food Safety Network of food monitoring laboratories on the continent. The Institute  supports industry with reference measurements, reference materials and proficiency testing schemes. NMISA also engages with international partners on several projects that promote food safety and trade, such as the Pan African Quality Infrastructure (PAQI) Cassava Value Chain Project and the food safety testing project developed to assist SADC countries to prepare for the implementation of the AfCFTA.
Mr Ndwakhulu Mukhufhi, Chief Executive Officer (CEO) of NMISA concluded the workshop by summarising the discussions and inviting all stakeholders to the next Africa Food Safety Workshop, which is planned for 27 June 2022 to 01 July 2022 at Emperors Palace, Johannesburg, South Africa. At this five-day event, there will be a wider representation of experts across the continent, opportunity for more comprehensive discussions around food safety issues, and more interactive platforms which will allow role players to engage and network. Mr Mukhufhi concluded by saying that "It is time for Africa to move away from being standard takers, and start being standard makers. He added that "At NMISA we are honoured to be part of the Africa Food Safety Network and believe that together we will be enabling the protection of public health and trade within the ACFTA"
NMISA is part of the Department of Trade, Industry and Competition (the dtic) family of Technical Infrastructure (TI) Institutes. Together the TI is responsible for the measurement standards and sciences, procedures, and the regulations as well as accreditation that gives confidence in goods and products and allows for successful prosecution in cases of non-compliance.
In accordance with the Measurement Units and Measurement Standards Act (Act 18 of 2006), the National Metrology Institute of South Africa (NMISA) realises, maintains, and disseminates the national measurement standards (NMS) and measurement units for South Africa. In the food and feed industry, accurate measurements are vital to support trade and industry and ensure food safety.