Life After Matric
Matric passes and your options for tertiary education. By Thando Pato.
The ultimate goal after at least 12 years of schooling is the matric pass. But what doors do a matric pass, known as the National Senior Certificate (NSC), open, and what happens if you don't pass the final examination?
Michelle Duraan, a registered counsellor with a special interest in career counselling, says that currently, three levels of Grade 12 passes are available. "A pass at certificate level, diploma level or bachelor's level – based on your academic performance. Each pass gives you access to apply for different types of tertiary study.
A higher certificate pass enables you to apply for certificate programmes only, a diploma pass gives access to apply for both certificate and diploma programmes, while a bachelor's pass allows you access to a bachelor's degree, certificate and diploma programmes."
A matriculant with a certificate pass can attend any of the following tertiary institutions:
Technical and Vocational Education and Training (TVET) colleges
Trade schools such as beauty schools, chef schools or IT colleges
Complete in-house training in various industries.
If a learner has a diploma pass, they can enrol for:
Bridging courses at TVET colleges Diploma courses at various universities and universities of technology.
A learner who has matriculated with a bachelor's pass can study at any tertiary institution in South Africa, as long as they have met the requirements for their chosen field of study.
Know your options 
In South Africa, we are fortunate to have a wide variety of public and private tertiary institutions where a pass level will provide entry to study. A learner who hasn't earned a bachelor's pass and therefore can't study at one of the major universities, need not despair. They can look at private colleges or institutions that accept one of the other pass levels for entry to complete a similar course, says Zakiyya Essa, counselling psychologist and founder of the Career Guidance Company based in Johannesburg.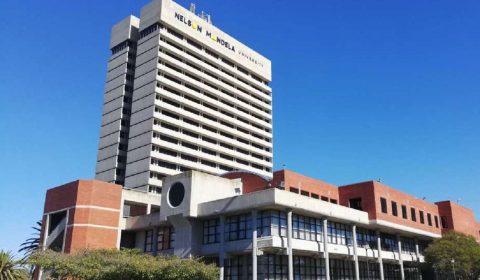 "Some universities and Further Education and Training (FET) colleges offer qualifications in hospitality, catering and agricultural studies, while some standalone institutions specialise in studies in these areas. For example, the Department of Consumer and Food Sciences at the University of Pretoria offers an array of hospitality courses, but there are also other TVET colleges and private schools offering similar courses. "Each university or college will have its own entrance requirements. For example, you might need maths with a 60 per cent pass mark for a BCom degree at Wits University, but you may be able to apply for a BCom degree at Varsity College with less stringent requirements," says Essa. "Furthermore, some colleges might offer a pre-university qualification or 'bridging' course if you did not achieve the desired marks for entry into your ideal degree."
Essa advises that learners visit a career guidance centre or practitioner to help guide them through the best options. "You can check on the tertiary institution's website for a list of resources in this area. You can also visit the Department of Higher Education's website – dhet.co.za – for a list of fully registered institutions countrywide and their contact details."
South Africa has 26 public universities that fall into three broad categories. Traditional universities offer more theoretical degrees, while technical universities, known as technikons, focus on vocationally orientated education. There are also six comprehensive universities, such as the University of Johannesburg and Nelson Mandela Metropolitan University, which offer a combination of the two approaches.
Learners should investigate their field of interest, possible institutions and the pass requirements before writing their final exams, says Essa. "Consider what your goals are: do you want to get a degree, diploma, higher certificate or trade behind your name? Do you want to go into business or entrepreneurship? Which qualification will sustain your interest over the study period and provide you with an exit qualification from the institution that will enable you to get employment easily? Would you enjoy the physical campus environment and 'vibe' or can you consider a distance learning/online learning platform that the university/college provides?" Distance learning facilities are no longer limited to the University of South Africa. Mancosa and Cornerstone, for example, also offer accredited learning courses.
Some tertiary institutions will accept you without a matric qualification, making it unnecessary to repeat the year.
What if you don't pass matric?
Paper remark
You can ask for your exam papers to be remarked or rechecked at a cost. Learners from no-fee schools may not have to pay an application fee to have this done. Visit education.gov.za for details.
Supplementary exams
You can also write supplementary exams, but this option is only available if you have failed fewer than three subjects. Learn more from education.gov.za.
Second Chance Programme
The Department of Basic Education offers the Second Chance Programme, which helps anyone who wants to rewrite subjects to obtain a certificate or diploma pass. Face-to-face classes are available at locations around the country. There is also additional support with online programmes and TV and radio broadcasts.
For more information, email: SecondChance@dbe.gov za, WhatsApp: +27 63 696 7246 or visit the website at education.gov.za/secondchance.