Clean Coal Technology
Thungela calls for adoption. By Nelendhre Moodley.
The coal industry value chain must unite and push for the deployment of clean coal technologies to lower carbon emissions. This will ensure that we do what is right not only for the country but also for the climate, Thungela Resources CEO July Ndlovu tells SA Mining.
The pure-play coal exporter, a spin-off from Anglo American's South African thermal coal assets, produces some 16.5 million tonnes of thermal coal per annum for off-shore markets.
The company mines from seven collieries in Mpumalanga, namely Goedehoop, Greenside, Isibonelo, Khwezela, Zibulo, Mafube and Rietvlei.
Thungela's operations are among the highest-quality thermal coal mines in South Africa by calorific value.
"The world needs coal, both as an energy source and as a conduit to economic progress and modernisation. It is the backbone of our infrastructure needs as it is used in steel-making and in the production of cement and aluminium. Given that it is the cheapest and most affordable source of energy, demand for coal remains robust."
Ndlovu, who also wears the cap of chairperson of the World Coal Association (WCA), says both the WCA and the International Centre for Sustainable Coal are driving the agenda for investment in clean coal technologies – be it carbon capture and storage (CCS) which has been identified as part of the broader suite of interventions in mitigating global warming, or high-efficiency technologies.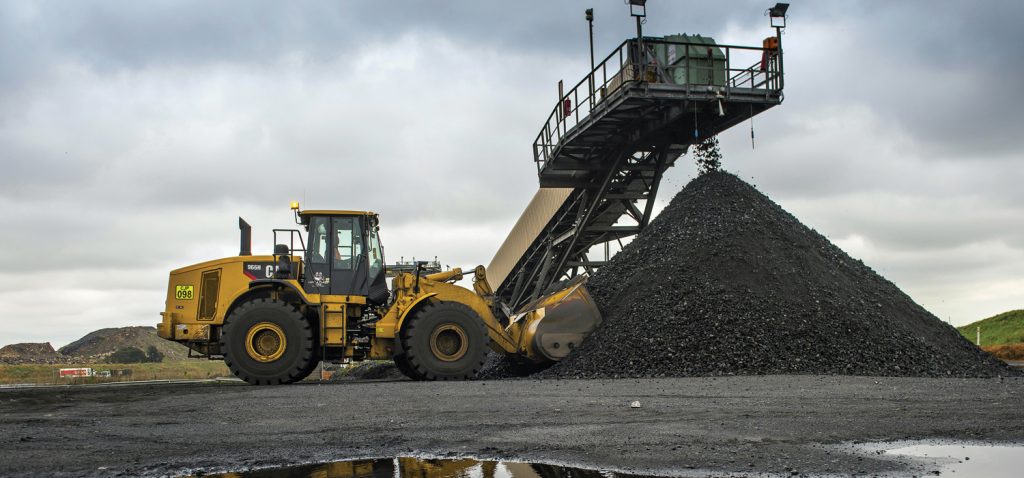 CCS involves capturing carbon emissions from industrial activity, including power generation, and then transporting it to be kept underground.
More recently though, South Africa initiated geological mapping of the country's first carbon capture and storage site and started construction of its first CCS facility – a pilot plant located in Leandra in the north-east of the country, which is scheduled to come on-stream in 2023. It is estimated that South Africa releases about 470 million tonnes of carbon dioxide (CO2) a year.
Aside from CCS, Ndlovu flags the adoption of high-efficiency-low-emission power plants.
"If you take the Far East which is where we export the bulk of our coal to, you will notice that countries such as China are deploying high-efficiency-low-emission coal power stations that are about 48% more efficient when compared to non HELE plants with an efficiency of 35%.
"As it stands, China is busy commissioning 15 high-efficiency-low-emission power plants that will deliver 36GW of power. Japan is also following suit and commissioning three such plants.
"Implementing technology improvements on traditional power stations can slash CO2 emissions by roughly two gigatonnes," says Ndlovu.
Further to this, China announced that it would be building another 43 thermal coal power stations (equivalent to demand of about 400mt of coal) over the next few years; with India, Pakistan and Bangladesh also gearing up to build more coal-fired power plants.
According to Ndlovu, although the Far East as a region accounts for roughly 50% of the world's population, it has limited access to modern energy and services, and as such is busy fast-tracking power station development.
ESG
The clean coal technology advocate also remains focused on its environmental, social and corporate governance (ESG) agenda, targeting water reduction, bio diversity, land management and land stewardship.
The miner is undertaking groundbreaking initiatives around its operations in Mpumalanga, which include returning mined land to its previous state and working with researchers Coaltech and the University of Pretoria to introduce naturally occurring bacteria to help convert mined discard to top soil – this will help in re-establishing natural grazing land.
Thungela is also working to restore the fauna and flora in wetland intervention areas, including reinstating some species of flora that are found neighbouring to its Isibonelo and Mafube Collieries, and treating mine-polluted water to drinkable level. The treated water is reused at its operations and shared with the eMalahleni community.
"We believe that there are cost-effective solutions for our water challenges that are applicable to not just the coal fields but also to the Witwatersrand basin where acid mine drainage is a major challenge."
Meanwhile, as part of its commitment to fostering ESG, the Johannesburg- and London-listed entity has established an employee partnership plan and a community partnership plan, which each hold a 5% interest in Thungela's subsidiary, South Africa Coal Operations. The plans enable employees and communities to share financially in the value generated by the company's thermal coal operations.
The first distribution of R6-million to the community partnership plan was made on 30 June 2021.
In the short term
Over the short term Thungela's growth initiatives are focused, among others, on expansion plans at its flagship Zibulo project, in unlocking value from its Elders project through the use of existing infrastructure at its Goedehoop operation, ramping up its Navigation mine and seeking out solutions for the bottlenecks at its Goedehoop and Mafube mines.
"As a pure-play export business, we want to make sure that the assets we have are delivering to their full potential and adding value to our portfolio. As it stands, we don't need to make any major investment decisions over the next two years, which allows us time to revisit some of our more structured projects to establish how best to sequence them to unlock greater value."