CDE: The Future Of Sand Washing Conference
CDE South Africa, in collaboration with ASPASA, are delighted to invite you to join us at the Future of Sand Washing Conference on Wednesday 31 July in Johannesburg.
The conference will include presentations from ASPASA's Director Nico Pienaar on legislative and regulatory developments, alongside talks from industry experts on ground-breaking new technologies and industry practices to boost production efficiency, increase yield and profitability. It is informal in nature and is designed to facilitate the dynamic sharing of information and networking among delegates.  

This first of its kind event for the South African quarrying industry will be held at the Birchwood Hotel & OR Tambo Conference Centre from 9am to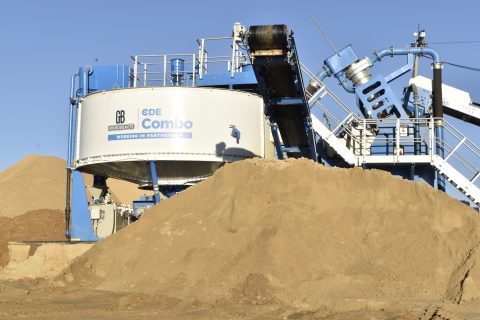 5pm, followed by cocktails and a Braai.

A discount voucher for accommodation will be made available to participants wishing to stay over at the Birchwood Hotel after the event. 

End time:
5.00pm
Cocktail and braai
:
5.30pm to 11.00pm 
Conference location: 
Birchwood Hotel & OR Tambo Conference Centre, 14 View Point Rd, Bardene, Boksburg, 1456, South Africa
This is a
free conference
!
Secure your place now by clicking the button below and completing the registration form.
For further information or to register by email please contact Fran Barlet at 
FBarlet@cdeglobal.com
.