Winelands Disrupted
Farm-fresh deli goods, luxury mountain cottages, horses, bikes, trails, and fascinating adventures for children. Plus, their classic wines and legendary picnics under the oaks. Centuries on, Boschendal is leading the Winelands into the future, writes Katie Bigelow.
We need to talk about bread. And wine. But first the bread. It – a squishy, air-pocketed, heavenly baguette – arrived, in a box packed with other goodies, fresh from the farm. Presumably out the oven just moments before it left the Winelands and made its way to my front door.
Also packed? Plump plums straight from the orchard, star plums in syrup, extra virgin olive oil made on the estate.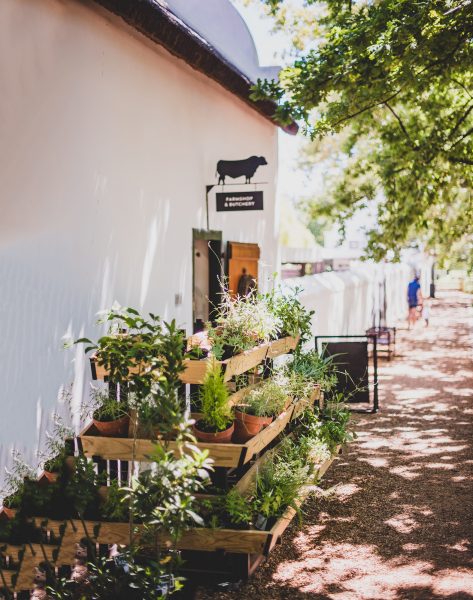 That baguette, though, needed immediate attention. My needs anticipated, my delivery included a brick of Boschendal's rich, creamy salted butter, and a slab of deep-flavoured smoked Cheddar. Slice, cut, smear, repeat – I assembled these three essential ingredients for a meal that will stay with me forever. Washed down with citrus-infused star plum cordial, also prepared in Boschendal's kitchens using fruit from the farm.
Adventurous folk cannot, of course, live on home-delivered produce alone. Some places demand repeat visits. Although among the oldest estates in the country Boschendal has in the last few years applied sparkling innovation on all fronts, disrupting pre-existing ideas of what a wine farm can be.
These days the buzz is even more youthful, and more sustainability focused than ever. You see the results everywhere. Starting with the organic vegetable garden adjacent the Werf Restaurant where a contemporary soil-to-fork dining philosophy demands local, seasonal ingredients – many of which are grown right there in that lovingly nurtured soil.
The restaurant's focus, as with my box full of delivered goods, is on ethically-sourced wholesomeness which translates into the kind of nourishment you can taste.
At The Deli, meanwhile, you can grab a Farmer's Breakfast, order wood-fired pizzas, or pack up ready-made meals to take home. You pop them in the oven and – voilà! – instant happiness courtesy of Boschendal's chefs.
The estate hosts wonderful weekend markets under the trees right outside the Farm Shop, where artisans proffer their wares alongside organic fresh fruit and veggies and flowers; much of what's sold comes from nearby farms.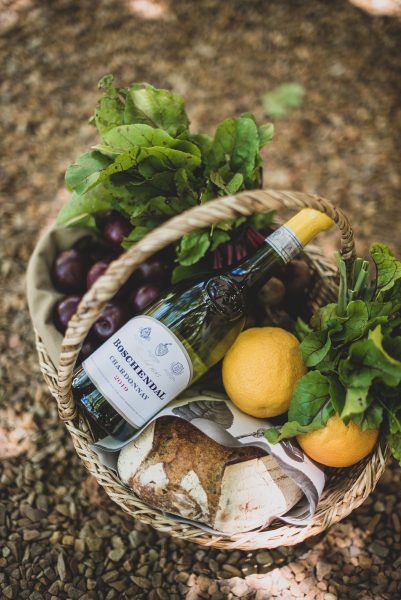 And apart from those legendary picnics (gorgeous on a crisp winter's day, always with a carefully curated menu), there are wine tastings and a cellar from which to restock your home supply.
There are magical outdoorsy spots you can explore as a day visitor, but what could be more enchanting than to hole up for a few nights? From the historical Herbert Baker-designed Cottage 1685, to the rustic-beautiful Orchard Cottages set among the fruit trees, waking up here means being immersed in fresh air and craggy mountain views. Plus, plenty to do besides eat and drink: horse rides, mountain biking trails, running routes, a guided hike around the farm. Parents can drop off their children at The Tree House where they'll learn about regenerative farming, look after the horses, collect eggs and discover a few handy "forgotten" outdoor skills.
And, yes, coming back to the wine… They've been making the stuff for more than 300 years and the name has never gone out of fashion. Tastings here are a delight but you also want to leave with cases of the stuff, from noble cultivars and an estate range, to special cuvée blends and classic everyday drinking wines. Have you tried their MCCs? You might want a few bottles on hand to celebrate when that deli delivery arrives.