Trapped in paradise? You wish!
In a world forced to stay at home, it gives Keith Bain hope to know that paradise on earth still exists.
Early-April last year, The New York Times reported on the plight of a newlywed South African couple stranded in the middle of the Indian Ocean: "trapped in an eternal honeymoon in the Maldives".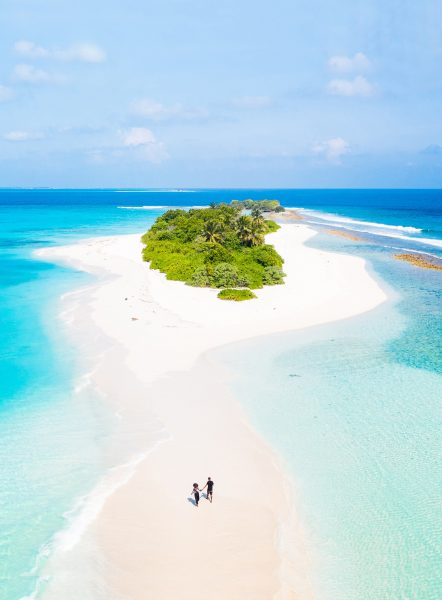 The couple was sequestered on precisely the sort of unblemished patch of paradise that makes your heart go pitter-patter when you're scrolling through the internet deciding where to go for your next holiday. Their situation involved a five-star cocoon, surrounded on all sides by warm, unfathomably blue ocean.
By the time news of South Africa's impending lockdown had reached the couple's loved-up ears, the mad-dash travel time required to get back home meant that doing so before the borders closed was just not possible. They were technically stranded. Shame, hey?
In the meantime, everyone else was off the island. Everyone except staffers who were – like captains of sinking ships – remaining until the last guest departs.
One might pity the logistical hell of arranging, via distant consulates, repatriation. But imagine the grand adventure those two, at the start of their life together, were enjoying… Waited on hand-and-foot while quartered in an adorable overwater bungalow from which you can slip out of bed, and slide from your veranda into the balm-like embrace of a calm sea so clear that you can see the expressions of fishes swimming by.
Uncommon paradise
The Maldives has been open to travellers since September, having instituted plans to enable its vital tourism industry to function amid the pandemic. It was the first country to operate quarantine resorts, and now – as most frontline hospitality workers have been vaccinated and herd immunity targets are being reached – talk has turned towards vaccination vacations. Meaning you can return home safer than when you arrived on one of the 1,192 islands that comprise this nation of 26 coral atolls straddling the equator.
Once you've touched down amid the relative bustle of the main airport, you are ferried to your resort by boat or seaplane. The latter is one of the best airborne adventures on Earth; from these small, low-flying planes you have incredible views of what look like strings of gigantic jade-and-pearl jewels set within endless  tracts of blue-green marble. You want to weep for the loveliness of it.
Scattered far and wide, fewer than 200 of the tiny islands are inhabited. Another 150-or-so contain resorts and the policy is one island, one resort. Which means it's made for physical distancing, for sucking down the cleanest air, unfurling yourself on a beach in near solitude as the sea gently laps at your feet.
By a very long stretch, there's more ocean than land and what land there is only just pokes out above the surface. The Maldives is the world's lowest-lying country with no mountains or hills, it's highest natural point a mere 2½ metres above sea level. This eye-level relationship with the sea – that feeling of walking from your room across a flat beach straight into the water – makes this place feel otherworldly.
And then there are the resorts themselves: a vast variety catering to every sort of budget. From intimate guesthouses on the local islands and live-aboard boats for scuba divers and maritime adventurers, to ultra-plush fancy-pants places where Hollywood superstars congregate and CEOs throw wedding getaways. There are in-between places too, where you are treated like a VIP with access to the same gorgeous scenery, even if Leo DiCaprio isn't on the same island.
No matter where you go, the emphasis is on barefoot luxury and letting your hair down. You're not there to impress anyone – you're there for yourself.
Dreamworks to reality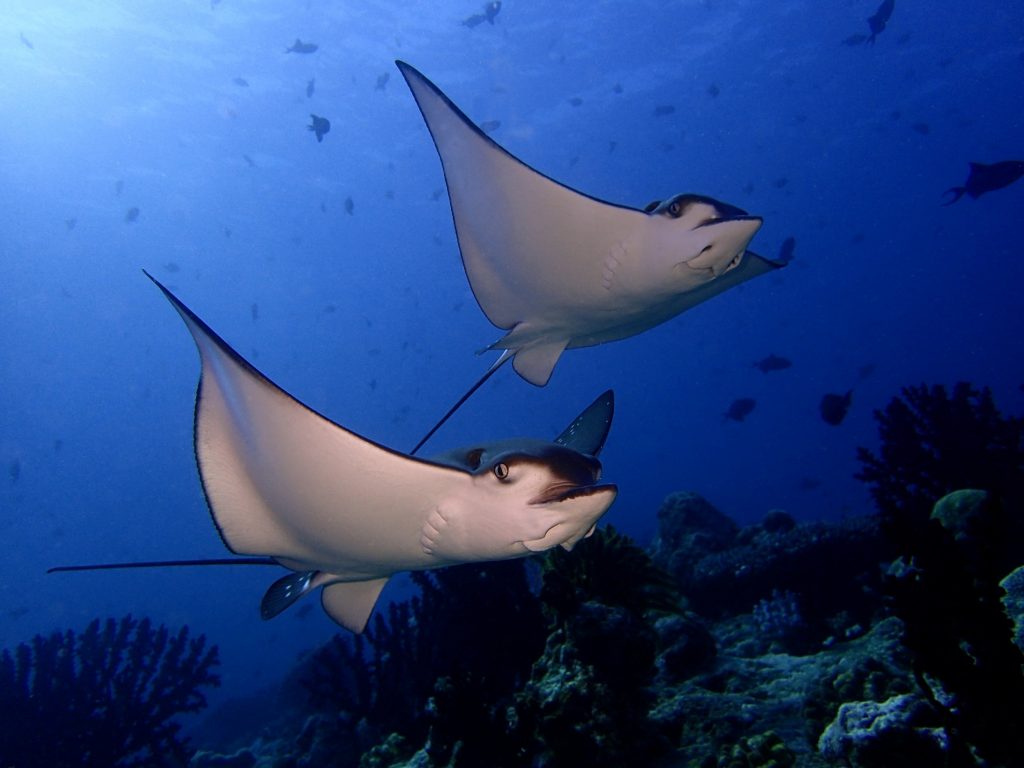 And if you assumed that the Maldives is simply for the ultra bone-idle, you'd be wrong. There's plenty to do aside from soaking up the sun. Most activities involve the water, obviously. But whether you wish to be in it, under it or on top of it is a question to be dealt with as per your prevailing mood.
The snorkelling is phenomenal. Among the marvels to see are the blue-glowing bioluminescent phytoplankton around Vaadhoo Island. South Ari Atoll, meanwhile, is one of the best places on Earth to swim with whale sharks. You hear stories about the turtles and manta rays but until you find yourself casually swimming with these creatures, you cannot imagine the way they make your heart beat faster. Keen divers can also swim with hammerheads, and bull and tiger sharks, and right at the water's edge you will see tiny sharks, like puppies, hanging out in the shallows.
You can set off on magical sunset cruises or sail on a traditional dhoni built from the wood of coconut palms (the mainstay of island vegetation here, and the trees in which everyone wants to hang from in a hammock).
You'd be forgiven for assuming that all the hype has been manufactured in a DreamWorks studio, Photoshopped to feed the marketing machine.
Yet, if anything, the brochures don't do it justice. Because none of those pretty pictures features you, and none convey the soft embrace of the water, almost milky to the touch, the sunlight reflecting off the white sand underfoot, nor the way those multicoloured fish look at you as you snorkel by.
Which possibly explains why those honeymooners were so uncoupled from the reality brewing in the outside world – you are so literally in paradise, it's impossible to imagine ill fortune.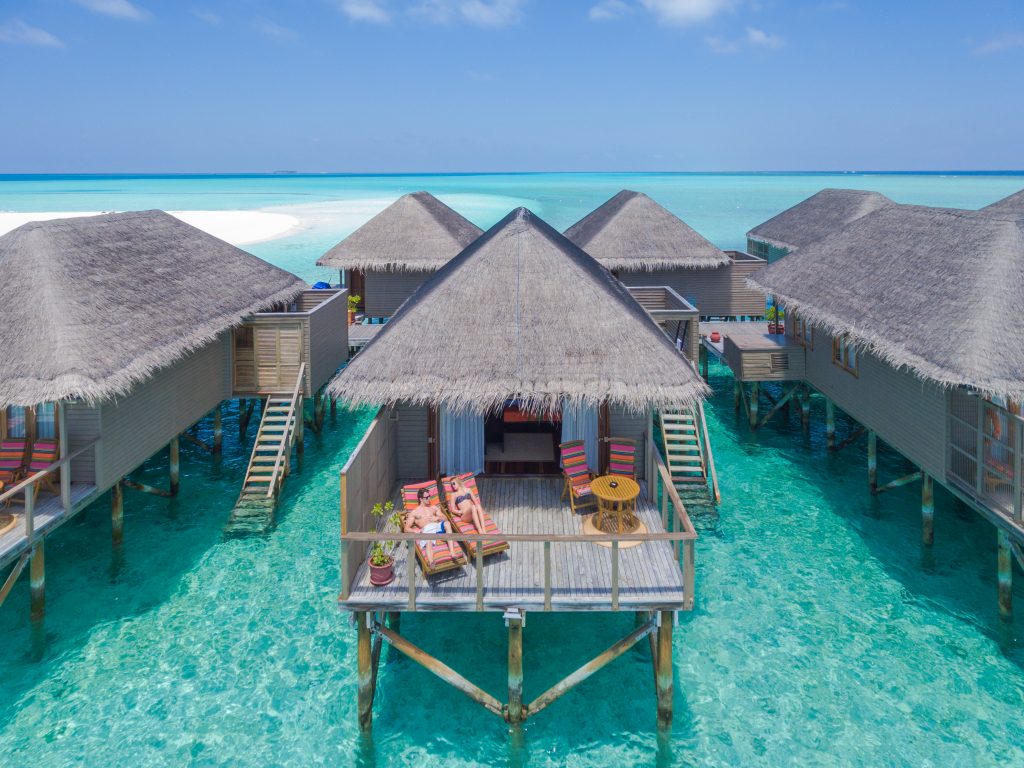 Which is precisely the point, right?
Can you imagine?
Some scholars believe that the name "Maldives" comes from the Sanskrit maladvipa, meaning "garland of islands".
Asia's smallest country includes some of the planet's smallest islands. Some are just a few square metres. Malé, the capital, is 1½ kilometres long; the largest is Gan, in the southerly Laamu Atoll – it's a massive 7.8 kilometres long and 3.4 kilometres wide.
The world's lowest country, Maldives is on average just 1½ metres above sea level. The highest geographic point reaches just 2½ metres.
The uncontested beauty of the islands' beaches owes to the fact that they are coralline. While almost all of the world's beaches are composed of quartz, some five per cent are made of finely ground up coral, turned into sand by parrot fish. The beaches are essentially undigested coral; an adult parrot fish can make about one ton of the stuff each year.
Former president Mohamed Nasheed hosted the world's first underwater cabinet meeting in 2009. It was an act of political theatre designed to encourage world leaders to sign up for reducing carbon emissions. And, yes, politicians in attendance wore scuba gear for their underwater summit.
Maldives essentials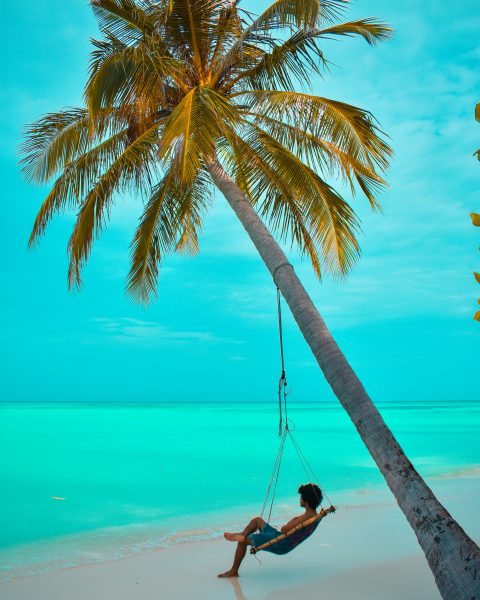 Getting there: Emirates (emirates.com) and Qatar (qatarairways.com) fly from South Africa via Dubai or Doha. A visitors' visa will be issued on arrival. Since 3 May, inbound travellers must carry a negative Covid-19 PCR test of a sample taken within 72 hours of departure to the Maldives, and submit a traveller health declaration form within 24 hours of departure. Install the TraceEkee contact tracing app on your smartphone before or upon arrival. Updates at imuga.immigration.gov.mv/ethd
Getting around: Malé, the capital, is the only crowded place and entirely avoidable if you're heading to an island resort on the country's 26 coral atolls. Resort representatives in the airport arrivals hall will assist with transfers to your island. You'll see someone holding your name or your hotel's name, or just find the relevant resort booth. There may be a wait for onward transfers; boats depart from a jetty across the road, while buses take passengers to a separate seaplane terminal. Preferably stick to one resort per trip – travelling between islands will chew up precious holiday time.
Money: The airport has forex facilities and ATMs but you're unlikely to require local currency (rufiyaa). Many resorts are all-inclusive; any extras are settled before departure by credit card. US dollars are useful for tips and payments on local islands.
Local custom: As a Muslim nation, alcohol is strictly prohibited on local inhabited islands. This law does not apply on resort islands where alcohol is freely available. On local islands, dress modestly.
Safety & health: Biggest concerns are sunstroke and diving accidents. There is no malaria, and crime is virtually unheard of at resorts.
Where to stay on your castaway holiday
Your resort will make most arrangements for you, from airport transfers to add-on activities. Some packages are all-inclusive, but you can tailor a deal that suits your pocket.
For a selection of packages that include flights to and from South Africa, book through Computravel, a Cape Town-based travel agency offering stays at incredible resorts in the Maldives. Among their deals, you'll find trips to the following two pockets of paradise.
Meeru Island Resort & Spa. In North Malé Atoll, under an hour from the airport by boat, this barefoot, eco-friendly paradise is among the country's best-value resorts. At 1,200 metres in length it's one of the larger islands – you can magically roam and seldom run into other people, even when it's fully occupied. A creamy beach merges with lush tropical vegetation, and dotted across the island are 286 rooms affording various grades of quaint, comfortable accommodations from the rustic-chic
Garden rooms to romantic over-water cabins. The resort successfully takes care of grown-ups seeking solitude as well as families with children in tow; they do wonderful outings to the neighbouring island for a tour of local life, and have a variety of restaurants, including the main buffet-style open-air dining area with sea sand underfoot. meeru.com.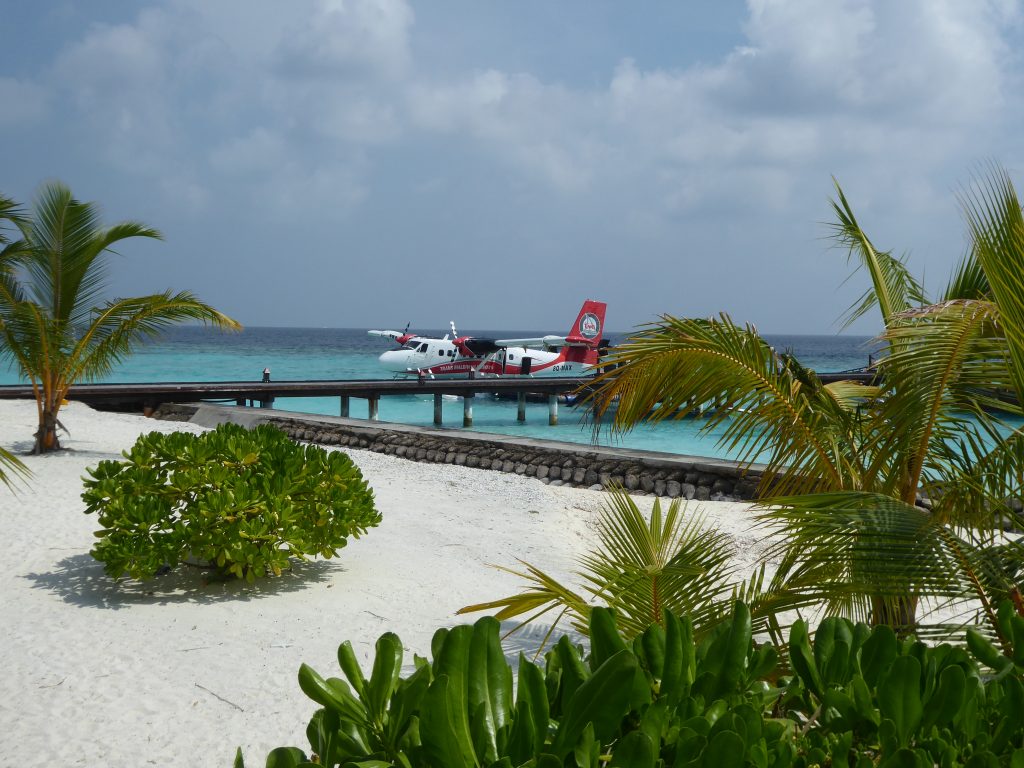 Adaaran Select Meedhupparu. After the joy of arriving by seaplane, you are thrust into an atmosphere of unbridled relaxation. From morning jogs around the island to sinking cocktails at one of the five bars (including one that's 24/7), you'll find virtually every taste catered to at this resort, with a mix of room categories. You can snuggle away in romantic privacy in your over-water villa or hang out at the main pool's swim-up bar with its view towards the sea, or watch seaplanes land and then witness a scintillating sunset at Café Mass. Seemingly every imaginable indulgence is on offer – multiple restaurants, cocktails for every mood, an ice-cream station, after-dark party vibe, and not just a spa but a dedicated reflexology centre. Plus, visits to the local island of Meedhoo, dolphin and sunset cruises, big-game fishing trips, and island hopping with a braai on an empty beach. adaaran.com.