Find Yourself Faraway
You can't have it all, but when you do decide to treat yourself, here's where to start looking, writes Mart-Marié du Toit.
Delta dreaming
Xigera is a start-from-scratch rebuild of an old Botswana safari haunt. Sustainability-minded architects have created one-of-a-kind, spoiling quarters, while being very kind to the environment and inventing an unparalleled level of home-from-home experience. Toni Tollman, design custodian for her family's collection of boutique hotels (including several of Africa's true greats: Oyster Box, 12 Apostles, Bushmans Kloof), collaborated with Southern Guild in Cape Town to commission 80 artists, artisans, crafters, and designers from across Africa to produce a living gallery in the remote Moremi Game Reserve. The lodge is a love letter to the African bush, while their triple-story, off-grid treehouse (which doubles as a monumental baobab sculpture) has a bedroom, a bathroom and an open-air rooftop daybed should you yearn for total solitude. Add to that the state-of-the-art 4X4s for close-up encounters with the Delta's wildlife, glass-bottom mokoros and an "anything's possible" approach… This might be the most enchanted getaway of a lifetime. xigera.com.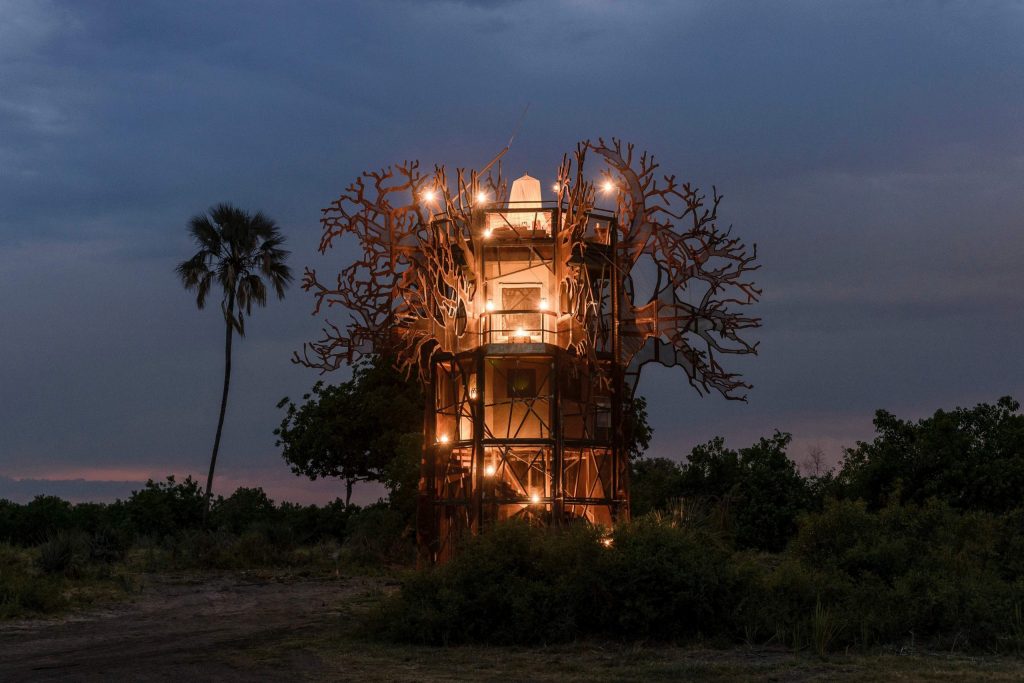 Be STIL
In Montagu, at one end of the R62, STIL is a small, intimate guesthouse affording tranquil escape in a quietly confident Klein Karoo town known for lowkey wine farms, dried fruit production, and rockfaces that glint metallic hues in the sun. From the generous hospitality and carefully curated art collection, unique interiors, and incredible mountain views, STIL seems to have it all. Or all least all that you actually require. Plus attention to detail. The sculpture garden features works by South African artist Anton Smit and fits in seamlessly with the white walls, terracotta floors and wooden accents of the house itself. stil.co.za.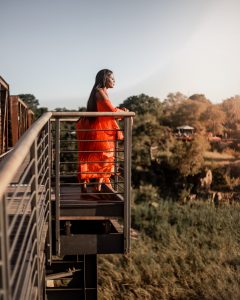 Kruger trainspotting
As with many great hotels, it started with a bonkers idea: Set a reconditioned train on the Selati Bridge above the Sabie River in Kruger National Park and transform it into a boutique hotel. Kruger Shalati's Train on a Bridge is an elevated sanctuary with the bonus of being able to spy animals through windows and glass walls – and from the deck and mid-air pool that juts out on one side, high above the riverbanks. Interiors are styled in celebration of African design, with local artisans, crafters, and designers collaborating to make the spaces pop. krugershalati.com.