Litter4Tokens Calls For Assistance Following Resurgence Of Plastic Nurdle Pollution On SA Beaches
A recent spill of plastic nurdles - a catastrophic source of harmful microplastic pollution - took place recently, off the coast of Plettenburg Bay.
With recent reports indicating that there will be more waste plastic than fish in the ocean by 2050, ocean clean-up activists, Litter4Tokens, are calling for everyone to get involved to change the trajectory of this devastating path.
"In October, three years ago, a freak storm resulted in the collision of two container ships and 2.2 billion nurdles were spilt into the Durban Harbour, washing up along KZN beaches, from Ballito to the KZN South Coast," explained Clare Swithenbank-Bowman, founder of the non-profit organisation (NPO) – a recipient of two international Stevie Awards for 2020.
"The microplastics are hugely detrimental to both humans, as well as marine ecosystems, quickly finding their way into the food system where they cause ulceration, starvation and death. We're particularly concerned as it's been discovered that these nurdles follow the same ocean currents as turtles. The ocean is the earth's life force, and if we don't get on top of this plastic crisis now, the ocean is literally going to choke. It's now or never."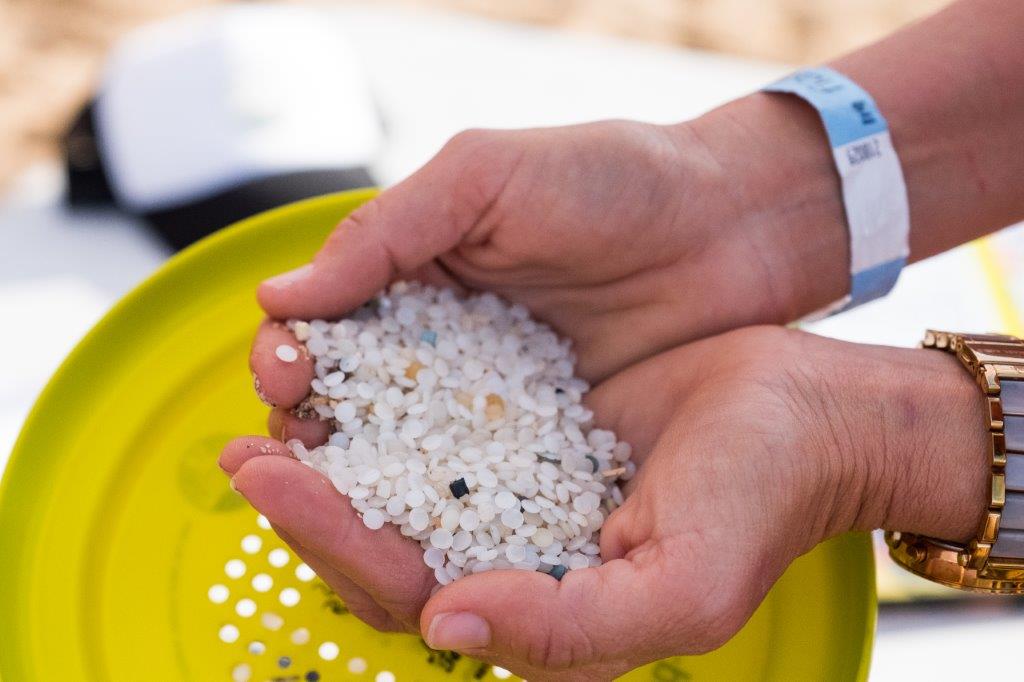 In the Western Cape, the Shark Spotters Coastal Rehabilitation team has noticed a number of nurdles washed up on South Peninsula beaches over the last few weeks, with sightings at Muizenberg, Fish Hoek, Simonstown, Millers Point, Witsands, and Kommetjie so far. While the company responsible for the spill is still being sought, there are still millions of nurdles along the coastline threatening the oceanic life.
Nurdles – which are melted down to create plastic products make their way into the food chain when fish and other filter-feeding marine creatures mistake them for eggs and miniature jellyfish. Outside of this, the toxic microplastics are also being found in human food sources, as well as impacting the livelihood of many who rely on healthy oceans for survival. Nurdles cannot be recycled so, if collected, should be either disposed of in a bin or sent to FIDRA for scientific data collection (see details below).
Role of Litter4Tokens
Litter4Tokens is an innovative recycling solution, whereby bags of recyclable material are exchanged for tokens valued at R5 each. These can be redeemed for dry goods in token shops at the many Litter4Tokens outlets across South Africa, thereby targeting the dual challenge of pollution and hunger simultaneously. Since the launch of Litter4Tokens in 2015, more than 528 000 bags of litter have been prevented from reaching the oceans, and more than 156 000 people in remote South African communities fed.
"The aim of the Litter4Tokens campaign is to instill pride and cleanliness by putting respect back into the communities, and encouraging hard work while employing and educating the nation," she explained. "This campaign is also addressing climate change, global public health, and global poverty at the same time, creating a circular economy, helping retailers and manufacturers get their products back."
Litter4Tokens is the manufacturer of NurdleSA, in partnership with NurdleUK. All proceeds from the beach clean-up tools sold go to Litter4Tokens, thereby keeping the outlets viable and further preventing the pollution of the oceans.
Swithenbank-Bowman explained that Litter4Tokens is also part of the Civil Society of Plastic, working with the World Wildlife Fund (WWF) and incorporated into the Extended Producer Responsibility Plan. This is a viable solution organisation which encourages all retailers and brand owners to contribute towards the environmental costs associated with the plastic product throughout its life cycle.
Officially, the industry supports 7 890 formal jobs, but it is estimated that around 58 470 South Africans receive an income through the entire recycling supply chain thanks to campaigns like Litter4Tokens. Packaging companies are able to partner with Litter4Tokens to fulfil their environmental responsibilities in terms of the Act.
Zimbali Coastal Resort, on the KZN North Coast, is one such organisation that has recently invested in a Nurdle Trommel from Litter4Tokens-Nurdle SA. This is a permanent fixture that will allow for the clean-up of harmful microplastics along the Ballito stretch of beach.
Swithenbank-Bowman, and the team at Litter4Tokens, are now calling on retailers and businesses to get involved in the clean-up of nurdles – referred to as 'mermaid's tears' by the NPO. As a registered NPO, Litter4Tokens can form part of a company's required CSI initiative, with relevant tax certificates issued for donations and no VAT charges applied.
Litter4Tokens / NurdleSA Beach clean-up tools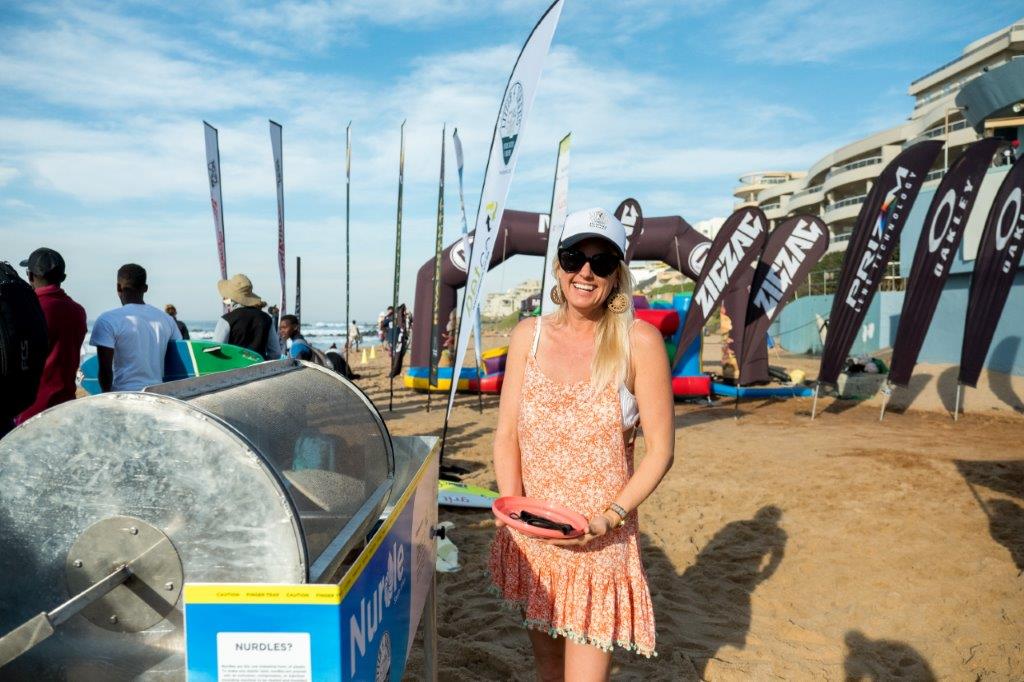 Mermaid Tear Catchers
Following the initial nurdle spill, Clare created the proprietary, award-winning Mermaid Tear Catcher (MTC) as a simple yet effective beach clean-up utensil. This is a circular disk in the form of a frisbee that can be used to sieve through the dry beach sand, separating organic material from nurdle. When not being used for beach cleaning, the MTC can be used as a frisbee, making it both an educational and fun device. Launched at the Ballito Pro, more than 6 500 were sold, and many more subsequently. It has received the STOMP 2019 Award from the Commonwealth Litter Programme (CLiP), the Stem the Tide of Plastic Waste Technology 2019 Award, and most recently, a SILVER Stevie® Award in the USA. The Stevie Awards for Women in Business honour women executives, entrepreneurs, employees, and their global companies. More than 1 500 entries were submitted this year for consideration across more than 100 categories.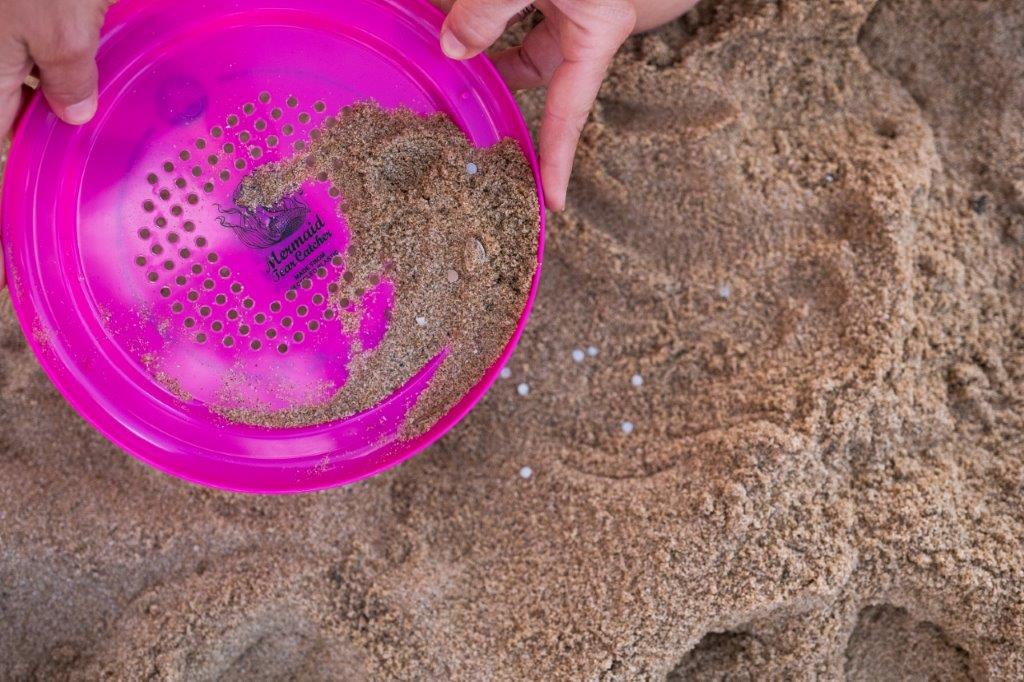 Nurdle Trommel
This lightweight machine is a sand-sifting solution that unearths buried nurdles and other plastic waste from beach sand, while leaving behind the sand and organic matter. These are available at a cost of R20 000 each, which includes personalised company branding.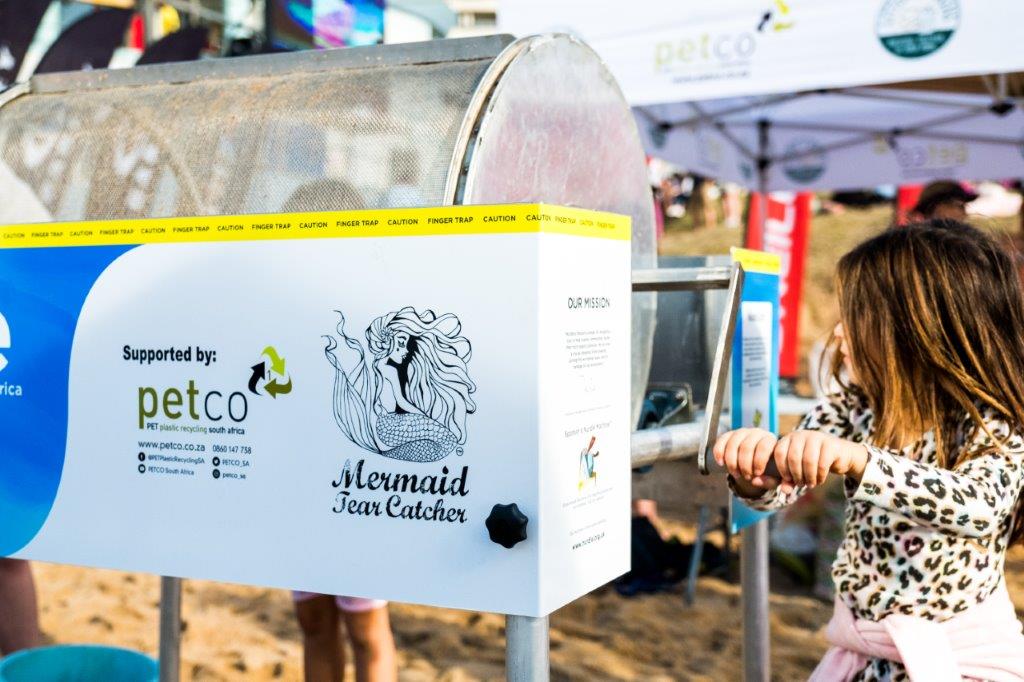 Basking Shark AKA 'the big brother' of the Nurdle Trommel
The long-term solution is the large-scale Basking Shark machine which removes small, medium and large shoreline plastic efficiently, by sucking it into a massive tube, thereby eradicating microplastics and improving the health of marine ecosystems. These take three weeks to manufacture at a cost of R400 000, and branding can also be added.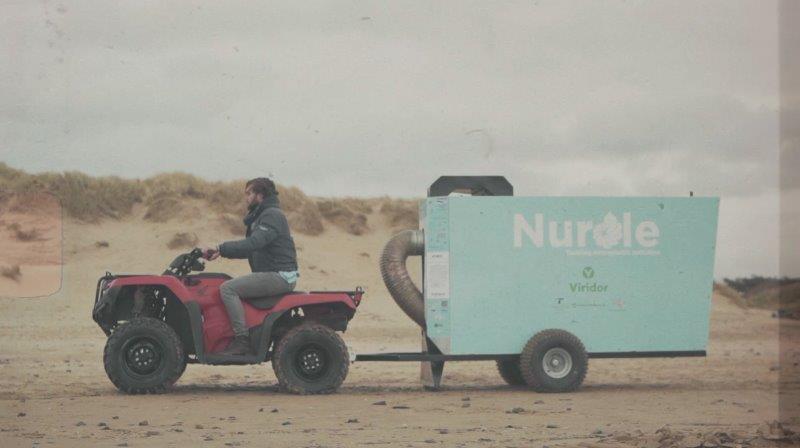 WasteShark
Litter4tokens has partnered with RanMarine to offer the WasteShark, the first water drone based on the whale shark frame. Unlike the previous three tools, this is designed to work inside the coastal waters, primarily in city waterways, ports, rivers and waters, thereby stopping the flow of waste and plastics at the source. The WasteShark clears 500kgs per day, collecting from microplastics, general trash, oil, algae and invasive plants. It is a compact, quiet, zero-carbon machine with a 15-to-20-year lifespan. In addition to collecting waste, it also collects valuable data that can be used for enhanced ocean clean-ups.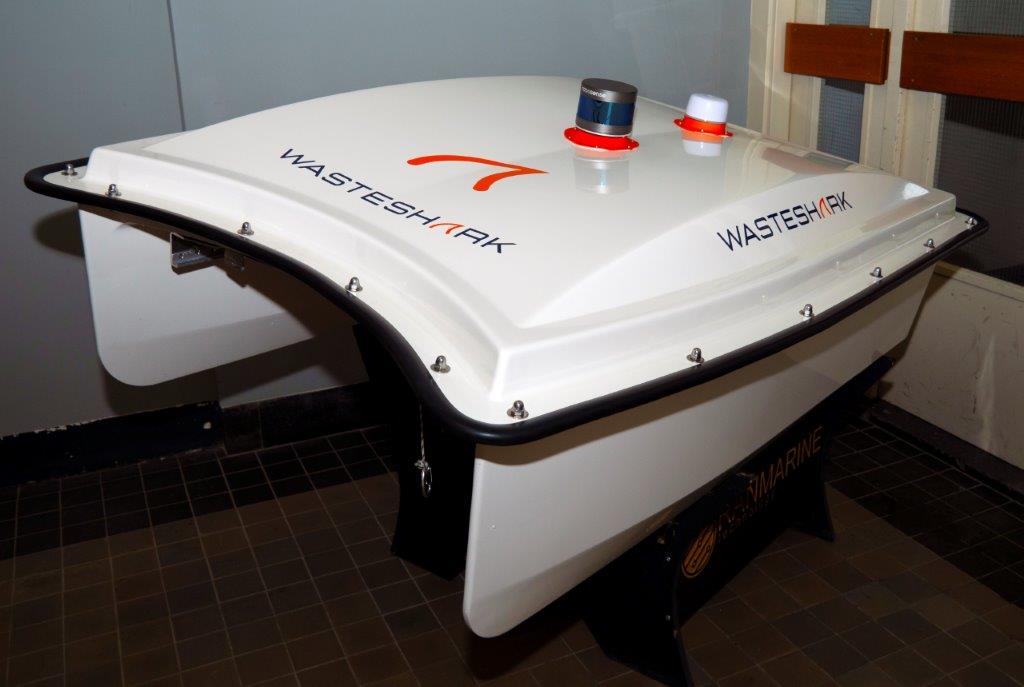 How to get involved:
Individuals can purchase MTCs directly from Litter4Tokens ON THEIR WEBSITE WWW.LITTER4TOKENS.CO.ZA
Retailers can buy batches of the MTCs and sell them, with a sponsored logo, to the public. Litter4Tokens requires a minimum order of 1000. Contact clare@litter4tokens.co.za
Companies can sponsor MTCs for schools and local clubs, encouraging residents to assist with the beach clean-ups when visiting the beach or as part of community-driven initiatives.
Companies can sponsor Nurdle Trommels, which includes branding and delivery, at a cost of R20 000.
Companies can sponsor, or make donations towards, the purchase of the large-scale Basking Shark plastic clean-up machine, costing R400 000.
Contribute to research on the impact of microplastics on the marine environment by recording your nurdle collection results at https://www.litter4tokens.co.za/record-your-nurdle-catch/. This data is sent to FIDRA, as well as assisting the FORTRAN project – a research collaboration between South African (Stellenbosch University and the University of the Western Cape) and Norwegian (SINTEF Research Institute) researchers, in partnership with WILDOCEANS – that explores the fate and degradation of bioplastics.
Become part of the solution and get involved by visiting www.litter4tokens.co.za CONTACT–.