The State Of Real Estate
The property market bounced back remarkably in the wake of easing lockdown restrictions, bringing more franchisees into the real estate business. By Anthony Sharpe.
Every economic sector suffered under the initial strain of the coronavirus pandemic and associated lockdown, and real estate was no exception. What was perhaps exceptional is the rebound in activity after lockdown restrictions were eased: according to FNB, buyer interest on property portals surpassed pre-COVID-19 levels, as did the concomitant new mortgage applications.
"From 23 March to the end of April, the deeds office was shut, so we couldn't get registrations and real estate agents couldn't make any money," says Dean Ferreria, president and CEO of PropertyGuys.com Southern Africa and several other real estate interests. However, Ferreria says, business picked up quickly when the deeds office reopened. "There's been such good uptake from buyers and sellers alike, and the real estate industry has thrived; we've seen record numbers in the past few months in terms of year-on-year sales. We've also managed to buckle down on expenses as our industry can operate  from anywhere."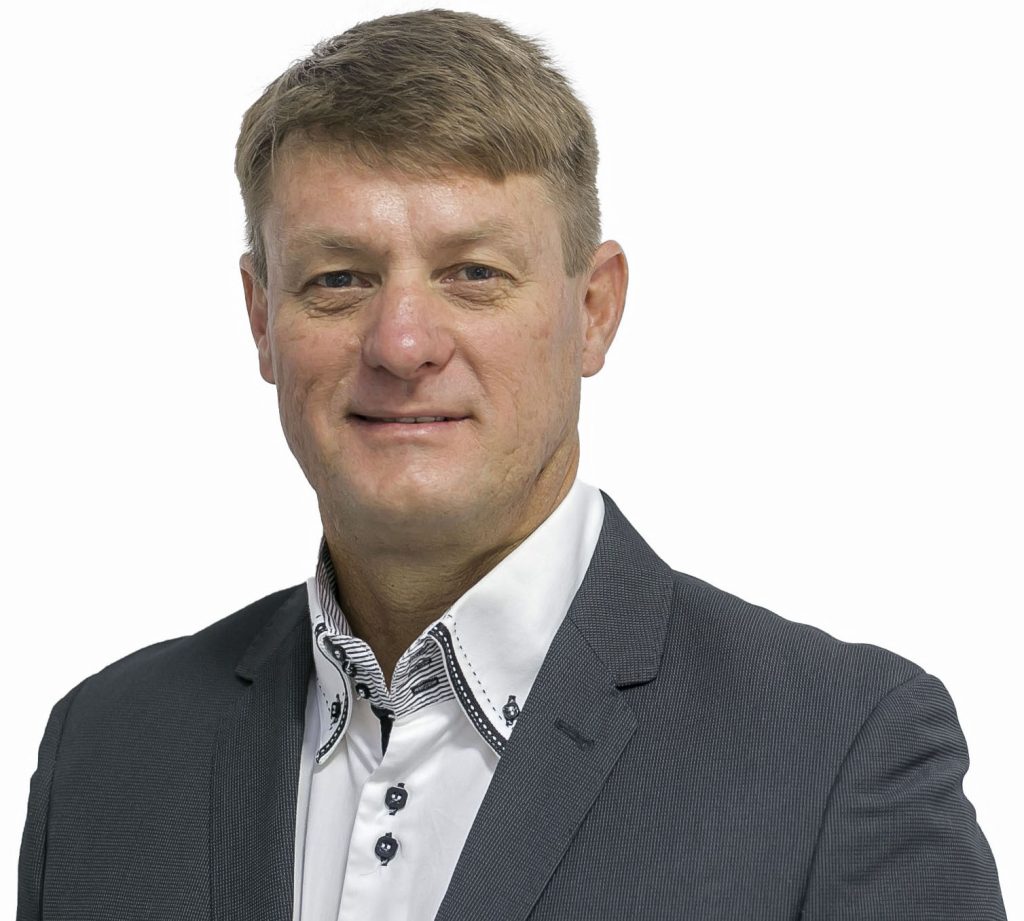 Growth Factors
Craig Hutchison, joint CEO Southern Africa at Engel & Völkers, shares this positive sentiment: "We've definitely seen an uptick coming out of lockdown for two reasons," he says. "We're in a record low interest rate environment – first-home buyers can now pay the same on a mortgage bond as they would on a rental. "People have been also looking at lifestyle changes through the lockdown period," adds Hutchison. "With so many people working remotely, there's a lot of semigration happening out of the main metropoles. That's driving a lot of the market at the moment."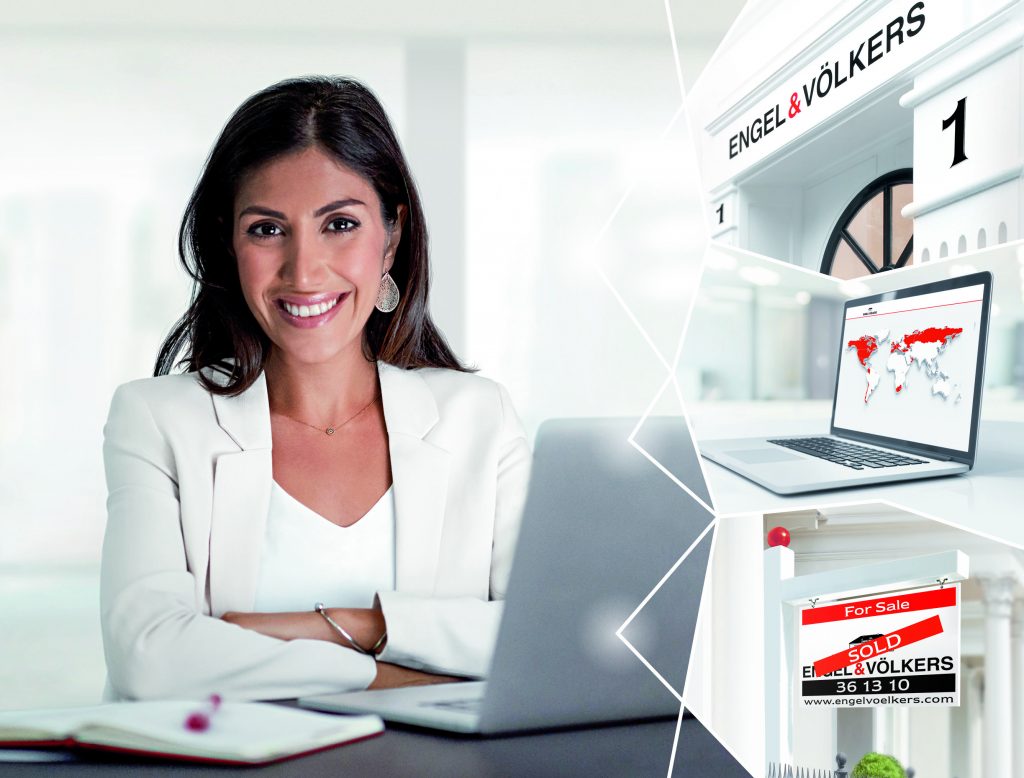 RealNet MD Gerhard Kotze says cheaper areas offering easy access to public transport are also popular. "At the higher end, the increase in remote working has boosted the popularity of live-work-play areas like Century City, Melrose Arch and Menlyn Main," says Kotze. "Also in demand are family homes and retirement units in popular country and coastal areas where good internet connections facilitate working from home."
Adapting to the new normal 
Ferreira says that the PropertyGuys franchise, which originated in Canada and allows homeowners to sell their own homes using tools provided by the business, has seen great interest, even during the pandemic. "We managed to put three new franchisees into the market in November," he says, "and we're still onboarding new people – we've got five or six due to start early this year."
It was always the intention to align the business with the Franchising Association of South Africa (FASA), as that gives them great credibility, says Ferreira. "Association with FASA generates brand name recognition.
I also wanted a franchise business that offered strong protection for franchisees, so that they didn't question their decision to buy the business after the fact," he explains.
During a time when businesses are struggling everywhere, the franchise model can offer protection and assistance, says Hutchison. "During the initial lockdown, we met remotely once a week, motivating the network and sharing best practice." The model has been so successful that 2020 was Engel & Völkers biggest growth year from a franchising perspective. "We grew our franchise network close to 20 per cent. I think that's also down to people sitting in lockdown and reassessing what they want to do with their lives."
Chas Everitt CEO Berry Everitt says the group's prior investments in online training and digitalisation helped manage the franchisor-franchisee relationship under the new normal. "We had been investing for several years before lockdown in the setup of our fully fledged online training academy, which has been not only highly popular with agents, but also a valuable resource for franchisees in the past few months," says Everitt. "We also have very well-established remote working systems and a fully digitised transaction ecosystem, so our biggest adaptation was to switch from face-to-face meetings to regular Zoom meetings with our franchisees."
FICA and Real Estate Agents
The Financial Intelligence Centre Act (FICA) is intended to counter money laundering and terrorist financing. As the property sector is identified as a prime target for such activities, real estate agents are defined as "accountable institutions" and have certain obligations under the act, including a risk management and compliance programme (RMCP).
Craig Hutchison, joint CEO Southern Africa at Engel & Völkers, says recent amendments to the act have necessitated additional training for reporting purposes, especially when it comes to cash sales. "It's about knowing your clients and the source of their funds. It's about asking the right questions and reporting appropriately to the FIC where necessary."
Chas Everitt CEO Berry Everitt says the amendments have made it necessary to begin the FICA assessments of both sellers and buyers much earlier in the property sale transaction, and have significantly increased the workload for professional agents. "Our standardised RMCP procedure makes it easier for them to be compliant, but they still face resistance from customers who don't see the need to gather such in-depth information about their personal affairs and/or company structures. It is important to deal with each customer, trust or company individually, work through the information required in their specific case and provide reassurances that we have the proper systems in place to keep this private," says Everitt.
Compliance with FICA and other regulations is a strength of the franchise model, says RealNet MD Gerhard Kotze. "One of the benefits of being part of a franchise group like ours is that we have compiled our own RMCP in terms of the act, and created a scorecard to standardise the process and assist our agents to be compliant in evaluating buyers and sellers. It also provides the necessary privacy assurances to clients in terms of the Protection of Personal Information Act."
Home building demand soars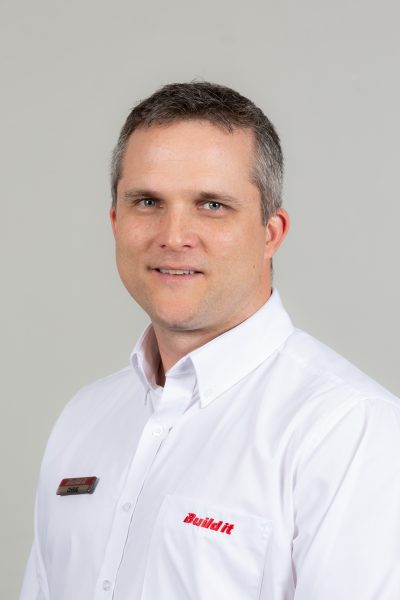 People spent more time than ever at home last year, and with the recent upsurge in COVID-19 cases and government prevarications on vaccine acquisitions, this year may not be all that different. Perhaps unsurprisingly, there's been a spike in sales of hardware and home building supplies.
Build-It marketing executive Chris Quayle says that since the franchise's stores reopened on 1 May, they haven't been able to keep up with demand. "We think this is due to a combination of factors. People have been spending a lot of time at home, looking at what they need to fix up. A large proportion of our stores operate in rural areas where many migrant labourers aren't spending as much on transport as they normally would. A large proportion of that market doesn't formally invest; investment comes in the form of adding to the house."
Build-It worked hard to support franchisees through the initial lockdown, explains Quayle. "We made various allowances and extended lifeboat support to our members. We smoothed payments that were due, renegotiated with suppliers on behalf of franchisees to protect their cash flows and make sure they could remain cash-positive. Since the pandemic began we haven't lost a single store."
Quayle believes there is plenty of opportunity in the building materials sector. "We're hoping that, with the president's commitment to infrastructural development, there will be even more demand in the future."