On Your Marks, Get Set… Wait
Business Partners Limited structures finance solutions for small and medium-sized enterprises. Regional General Manager (Inland West) Jeremy Lang answers some questions.
Q. What is it about franchising that makes it a valuable component of South Africa's economy?
A. The franchising sector's contribution to the economy is significant, with the industry contributing in excess of R460-billion and accounting for approximately 12.5% of the country's gross domestic product, according to research conducted by The Franchise Association of South Africa (FASA). There are more than 700 franchised systems, with more than 40 000 franchise outlets in existence, and the sector employs approximately 320 000 people. It is an essential driver of economic growth and job creation, and continues to grow with a lower failure rate than that of independent businesses.
Q. How does becoming a franchisee differ from other types of entrepreneurship?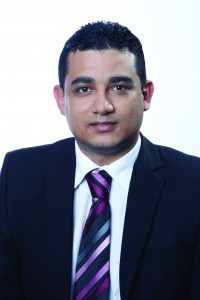 A. The biggest difference is that a franchisee is bound to the rules and regulations of the franchise agreement. While this might limit the entrepreneurial spirit of an entrepreneur, it can also help avoid significant "school fees" being paid, because there are usually well-documented standard operating procedures and controls, and a proven business model in place. Franchising has the added advantages of pre-existing market penetration and brand recognition. Initially, an independent entrepreneur generally has to work much harder than a franchisee to gain brand recognition and market acceptance.
Q. Is it easier to get start-up finance for a franchise than it is for a totally independent start-up? What steps need to be taken prior to applying for finance to better your chances of success?
A. Financiers generally consider whether or not to finance a business based on an overall risk assessment, which includes a combination of the risks surrounding the business; the entrepreneur themselves; and financial risks (that is, availability of collateral and own contribution). Being a franchised business may reduce some of the business risks, because the brand is already established, and entry into the market is generally easier. Also, most franchise businesses are turnkey operations, which means that the initial hurdles of start-up businesses are, to some extent, avoided. These considerations do not, however, guarantee financing success. One still has to illustrate that, over and above the potentially reduced business risk, the entrepreneur has the necessary technical skill set, business acumen and integrity to successfully run the franchised business. Additionally, one has to show that the overall risk is within the risk appetite of the financier, and that the franchise has a good probability of success.
Here is what prospective franchisees should do prior to applying for finance:
Do your homework. Conduct research on the financier before applying for funding to understand their risk appetite, industry preferences and funding range preferences. Also get to know what the financier's objectives are (that is, commercial returns or development impact or both), and motivate your application illustrating these financier expectations.
Know the industry. Choose a franchise in an industry that you know. Your industry knowledge is an important tool for judging the value of the business opportunity, to assess whether the business suits your personality, and to help you succeed. The ideal scenario is to have worked in an outlet of a franchise that you intend to buy. Failing that, work experience in a similar business is invaluable. Where even that is lacking, choose a franchise with a thorough franchisee-training programme. That is the
bare minimum for any franchisee.
Choose within your budget. Work out what price range you can afford, that is, add your savings to the amount of finance you would realistically be able to raise. There are a number of things to keep in mind here. First, too much finance can ruin your venture. Even if you can get it, be wary of overburdening your business with too big a loan. Second, calculate the entire investment required, including set-up costs and working capital. Do not limit your funding to just the franchise fee and setup costs.
Investigate the franchisor. Look at the documentation the group provides. Find out as much as you can about the reputation and financial position of the franchise. The business media and internet searches can reveal a lot about a company. Membership to FASA counts in the favour of a franchise, but it does not guarantee success.
Speak to franchisees and former franchisees. A franchisor should be able to give you a fully updated list of franchisees and ex-franchisees and their contact details. You can test all the assertions of the franchise group with the franchisees. Examine things such as levels of support from the franchisor; quality of training; profitability of the business; and the integrity of the franchisor's business dealings.
Investigate the site. Just as important as the integrity of the franchise group is the suitability of the site that you plan for your outlet, or, in the case of non-retail franchises, the area in which you are going to operate. You have to gain a deep understanding of the market around your site – not just merely the foot traffic, but also the kind of foot traffic passing through. Are they the feet of your target clientele? If you have access to advice from experts or the franchisor, use it,
but do your own independent research to help you think deeply about it.
Get legal advice and knowledge. The franchisor will give you a franchise agreement to sign.
This is a crucial document detailing your and the franchisor's rights and obligations. Get a lawyer, preferably one with knowledge about the franchising sector, to go through the document with you.
Lease considerations. Don't neglect to get legal and strategic advice on the lease you will sign with the landlord. Some franchisors recommend that they hold the lease, which can help you if they use their clout to negotiate a good rental. But, the disadvantage is that you lose some control over your business if the group ever decides to disband as a franchise.
Q. How does a prospective franchisee decide which category might suit him or her?
A. Matching your personality, skill set and lifestyle preferences to the nature of the business is essential. As mentioned previously, it is also very important that a prospective franchisee considers a category that they have previous experience in, or have an absolute passion for. And again, all franchisees should welcome and take up all training offered by franchisors.
Q. Which categories of franchising do you foresee growing sustainably in the next five to 10 years? And why?
 A. The growth of the country's middle-class population is resulting in the expansion of the fast-food sector, as consumers seek faster, more efficient ways of going about their daily lives. Members of the working class are experiencing increased pressure, in both their work and personal lives, which means they too seek quick and convenient meals.
The growth of various child education and entertainment franchises is also notable. This is attributed to an increased demand for safe, fun and educational environments for children.
We have also seen an increase in the establishment of franchises with smaller setup costs. With access to capital remaining a significant challenge for aspiring franchisees, franchised systems with smaller setup costs provide a good opportunity for franchisees to enter the market, where it otherwise would not have been possible. Setup costs in this instance typically range between R500 000 and R2-million.