Incubating Success
Megan Ellis looks at how business incubators and accelerators are helping entrepreneurs survive in a tough environment.
South Africa's SME failure rate is one of the highest in the world. According to Minister of Small Business Development Lindiwe Zulu, only 37 per cent of new enterprises make it beyond four years, and of those that fail, 70-80 per cent do so in the first 12 months of operation.
Local entrepreneurs need all the help they can get, and a small industry of incubators and accelerators has sprung up to achieve this. The Aspen Network of Development Entrepreneurs (ANDE) counted at least 142 "capacity development" programmes for entrepreneurs in operation in South Africa in 2017. Quite how well they are succeeding, however, is a different matter.
Even the language around assistant is tricky. What's the difference between a start-up, an entrepreneur and a small business? What differentiates an incubator from an accelerator?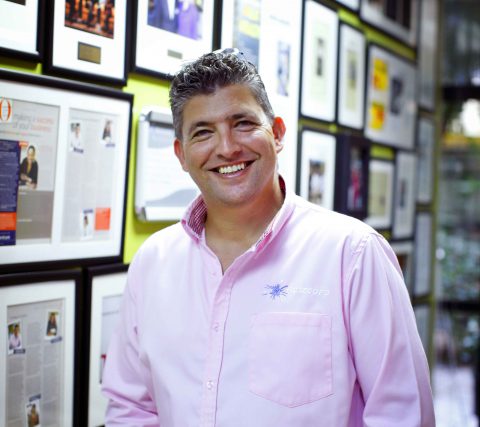 Allon Raiz is the CEO of Raizcorp, which has been providing business support for over 18 years. He says that the incubator label is overused.
"Today you can't throw a stone without someone calling themselves an incubator," Raiz says. "Effectively what's happened is that you have a lot of people who are essentially a one-man band working from home calling themselves an incubator."
He points to an important distinction between incubators and consultants. For Raiz, there are three things that define a true incubator: A physical location or space, programmatic support and intensive support.
Incubators have programmes that include skills training, mentorship, gap analysis, goals and targets, financial support, networking and other forms of support. A single consultant cannot achieve all of this.
Incubation in SA
Due to the challenges faced by local SMEs, incubation can be an important intervention for start-ups.
"I think they can and are playing a huge role, depending on which incubators they are," Raiz says. However, their success varies.
Dr Robertson Tengeh, the acting Head of Department for Entrepreneurship & Business Management at the Cape Peninsula University of Technology (CPUT), has published reports on the state of local incubators.
"Against the background of the high failure rate of SMEs in SA, one cannot dispute the role that business incubators can play in increasing and sustaining the number of start-ups and entrepreneurial ventures," Tengeh says.
But, he argues, some incubators fail to reach this mandate.
"The factors that may contribute to the failure of incubators may include a failure to identify the right client needs, the inability to attract the right clients and in the right numbers, a mismatch in the client needs and the incubator's capabilities, as well as inadequate resources."
The recipe for success
So what are the ingredients for a successful incubator? According to Raiz, these include the essential programmatic approach, good selection criteria for incubation candidates, well-designed training and mentorship programmes and access to funding, markets and specialists.
Tengeh notes that incubators need to understand their roles and the gaps they intend to fill. They also require the right resources.
"They must have the necessary resources to support their goals. These resources are varied and are not limited to finance," he says.
Another aspect is sustainability. Tengeh says that incubators need to be able to keep themselves afloat.
What is holding incubators back?
When it comes to incubator failure, Raiz says there are usually two major factors: "They've selected the wrong people to come into the incubator and they've selected the wrong people to run the incubator."
He says he has encountered people with no business experience who are managing incubators and mentoring beneficiaries.
"Your mentors are one of the most crucial elements to your success," Raiz states. "The reasons [why incubators fail] are badly selected entrepreneurs, badly selected managers and bad programmes." The Aspen Network of Development Entrepreneurs (ANDE) 2018 report on incubators found that incubator funder motives and SA's unique socioeconomic context also affect programmes.
In many cases, the influence of funder motives on programme design may negatively impact programme quality as practitioners direct resources to meeting funder objectives rather than towards the needs of programme beneficiaries the report states. South Africa's history affects what support entrepreneurs need. Many of South Africa's entrepreneurs also need soft skills training and personal development, including developing self-confidence. The report claims that despite an acknowledgement of the need for soft support, formal and correct provision of such services is not widespread.
Finally, there are some challenges that are outside of an incubator's control. These include regulations, the economic outlook of SA and political dynamics, notes Dr Tengeh. He says that South Africa needs to take steps towards fostering an entrepreneurial culture, including celebrating entrepreneurial success among the youth. This would motivate more people to pursue ideas and opportunities, creating jobs and their own path to paid employment.
Accelerating success
Even established small businesses still face the challenge of increasing their growth and integrating into the industry. So what options are there for businesses that are past the incubation stage, but still need help expanding?
That's where accelerators come in.
"Accelerators help to firstly identify the best in class and then play a crucial role in helping these businesses become 'investor ready'," Camilla Swart, Ecosystem Manager at Rise Cape Town says.
Backed by Absa, Rise aims to solve some of the challenges faced by the bank and partners with entrepreneurs and small businesses. While their mandate is linked closely to Absa, the accelerator benefits businesses outside of their relationship with the bank.
"Often accelerators can act as a stamp of approval in the wider ecosystem to attract other investors," Swart says. "It helps build the profile for the entrepreneur and showcases their work. The relationships from mentors and industry experts build the trajectory significantly."
Like incubators, accelerators need the right candidates, the right mentors and clear goals.
By connecting small businesses with those in the industry, accelerators help ensure SME sustainability.
"Building a network is arguably as important as finding funding to be successful and sustainable," Swart says.
She adds that while some small businesses have a great foundation, partaking in the accelerator programme helps entrepreneurs think strategically about their future.