ASP Fire
SPONSORED: For close to a decade, ASP Fire has built and maintained strong, service-based customer relations within the essential service sector of fire engineering, detection, suppression, and maintenance.
ASP Fire offers a 'one-stop shop' solution for all fire-related risk assessments and systems with a team of qualified fire engineers led by CEO, Michael van Niekerk.
It is imperative there are excellent fire protection services in place in the case of circumventing large structural fires, particularly in the dense urban setting of the Johannesburg CBD, where there is a risk of fire spreading at a lethal pace.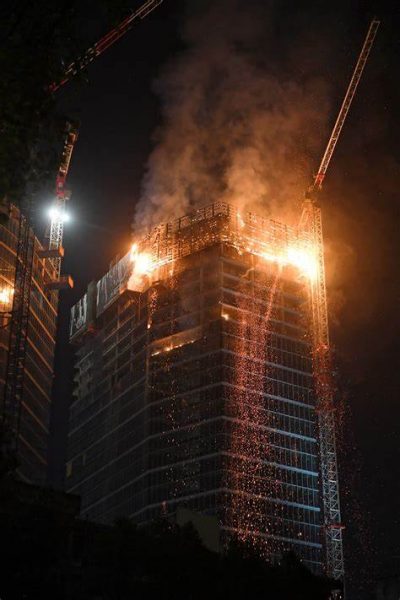 Ideally, an early detection system backed-up by an effective suppression system against potential fire hazards is required and indeed, mandatory given the strict regulations when it comes to fire safety and protection against fire in any building in South Africa. This service is initiated by the ASP Fire engineering team who specifically assess the construction at the design level and fully engage the space that is being covered.
In many instances, during the evaluation it is determined that areas can require more than just a 'one-size-fits-all' fire protection plan and ultimately, these engineers ascertain accurate, cost-efficient systems which suit the specific needs of the customer, without having to over-capitalize on such an essential requirement. ASP Fire are set apart with this unique skill set and service to their customers. This has ensured continued projects within several, product specific industries, time and again over the years.
Our track record is well-recognized – stretching throughout South Africa and into the African continent with projects being established in Mozambique and Botswana, and services offered as far as Malawi and Ghana.
Michael van Niekerk established ASP Fire in 2013 ignited by his passion for fire engineering and the drive to put together fire designs and systems which suit individual customer requirements. This is managed by fully understanding the client's business within the context of the areas being reviewed, and by being in continued conversation around a fully operational, suitable solution which is also cost-effective.
Today, fire protection and the intricacies involved with designing and installing a complete system is vital to the integrity of building projects and existing structures. ASP Fire offers a distinctive service in this sector giving personal attention and solutions to suit specific requirements.