Technology-Infused Time Travel
Looking back on 21 years of innovation.
In the 'techie' universe, twenty years constitutes a veritable lifetime. Entire software, hardware, gaming and other tech-related empires have risen – and fallen – and new kingdoms have emerged. We now see Amazon's Jeff Bezos wielding global influence over news media and retail, while the once-beloved Facebook fights off accusations of conspiracy and political meddling.
Now, we hope that you will join us in pressing the pause button for just a moment, as we look back and reflect on 20 years of unfathomable technological change since Dial a Nerd started.
1998 – Welcome, Google!
Larry Page and Sergey Brin established everybody's beloved search engine in 1998. At the time, Google was just one of many on offer. Today, it is a fundamental part of a person's Internet experience…and daily life, we might add!
1999 – TIVO reinvents the meaning of TV
The introduction of TIVO marked an essential shift in how people would start watching television. With TIVO, people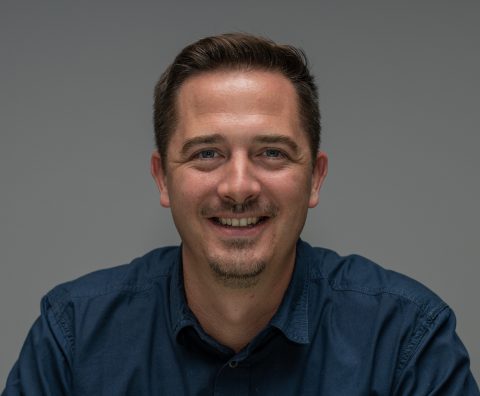 could watch what they wanted, when they wanted, and even skip ads! How delightful. Sure, it might seem dull now when compared to what is available today, but it laid the groundwork for DVR (digital video recording) worldwide.
2001 (January) – Wikipedia and user-generated content
Can you imagine your weekly pub quiz without Wikipedia? Thought not! Wikipedia launched at the start of 2001. The first, free user-generated online encyclopaedia quickly became the reference site of choice. It also heralded the start of other user-generated sites and a new way of distributing information online.
2001 (July) – Napster's demise
The granddaddy song-swapping service of them all, Napster, was shut down after record companies in the US sued it for copyright infringement. Despite its closure, the groundwork was established for a new age of file sharing. Indeed, it flung wide open the floodgates for other services that would change how we obtain and share music and videos.
2002 – Digital storage, game changer!
Naturally, sharing files meant we needed to have more storage at our disposal. This marked the beginning of how information would be stored on digital devices instead of analogue ones. Notably, a study published in 2011 estimated that the world's technological capacity to store information in analogue and digital devices grew from less than three exabytes in 1986, to 295 exabytes in 2007, and doubles roughly every three years. Put that on your CD and smoke it.
2002 – .NET enters the fray
The first version of the .NET framework was released this year. It was developed by Microsoft in order to create a standardised method of programming throughout all of their applications.
2003 – A wireless way of life
In 2003 we witnessed the introduction of the 802.11g wireless transmission standard that enabled a better, more seamless way of connecting our devices – instead of relying on wires or difficult-to-use networking protocols. Wireless routes started emerging that could cover an entire house, coffee shop, or small office from a single point.
2003 (March) – Hello social media, goodbye boredom
Friendster (RIP) saw the inception of the hyper connected social networking lifestyles we cherish today. Timemagazine even labelled it one of the 50 coolest websites of 2004. However, that same year saw a certain Harvard student launch Facebook. With the likes of Twitter, Instagram, <insert platform of your choice>, following, the way we share our lives and consume content would be forever altered.
2005 – Google Maps appears
Today, a standalone GPS might seem like it belongs with the dinosaurs. Yet the launch of Google Maps made it possible for us to use our phones as navigational devices. At last count, 150 million Google Maps users plot close on 20 billion kilometres of routes each year.
2006 – Fibre, connectivity utopia
Interestingly enough (considering it is only now starting to become mainstream in SA), fibre had its beginnings in 1880. But it was only in 2006 when telecoms providers started pushing it beyond businesses and into homes. Now, there is hardly a pavement left that hasn't lost its flowerbeds in the name of fibre connectivity.
2006 – Blu-ray bliss
The first titles to appear in Blu-ray format were released this year: 50 First Dates, The Fifth Element, Hitch, House of Flying Daggers, Twister, Underworld Evolution, XXX and The Terminator. These releases used MPEG-2 video compression, which is the same method used on standard DVDs. Viewing heaven!
2007/2008 – Apple iPhone and App store
The launch of the iPhone and App store are widely recognised as the starting point for the ubiquitous smartphone and app culture that we take for granted today. Mobile tech was forever changed with the introduction of the original iPhone, with competitor offerings (and stores) providing us with more options than ever before.
2008 – Blockchain becomes a thing  
The first blockchain was conceptualised in 2008 and implemented the following year as a core component of the cryptocurrency bitcoin – where it serves as the public ledger for all transactions on the network. Even if the cryptocurrency is proving inherently volatile, it has created mainstream awareness of the potential of blockchain technology that is resulting in numerous business cases. Today, many believe that blockchain technology will fundamentally change our approach to currency and global trade.
2009 – 3D tech marches forward
The first commercially available 3D printer, based on the RepRap concept, was introduced this year. These affordable, "entry-level" products were known as Bfb RapMan 3D printers, and paved the way for innovative, non-industrial 3D printer use.
2010 – Cloud computing transforms business
This year saw the introduction of Microsoft Azure as well as the OpenStack project. The latter intended to help companies provide cloud-computing services on standard hardware. Today, cloud computing powers many key aspects of the global business ecosystem and has emerged as a key tool for startups and SMMEs – levelling the playing field for innovators and disruptors worldwide.
2010 – Virtual reality becomes tangible  
The first prototype of the Oculus Rift was designed in 2010. Built on a skeleton of another virtual reality (VR) headset, it was only capable of rotational tracking. Following Facebook's purchase of Oculus for $2 billion in 2014, Sony's launch of Project Morpheus (its code-name for PlayStation VR), and Google Cardboard (a DIY VR viewer for smartphones), we started embracing the commercial use cases and benefits of this new technology.
2011 – Artificial intelligence & machine learning
With the prevalence of the Cloud and the omnipotence of mobile tech, the need for artificial intelligence (AI) to manage and analyse the large amounts of data being generated became critical. Big Data could now be applied to many new challenges and business cases – and analytics/business intelligence could more accurately identify key customer requirements for more innovative products and services. Today, the use of machine learning (a subset of AI) to power business strategy and business processes has become a tactical no-brainer!
2012 – Instagram mania
The immensely popular photo-sharing platform was originally launched on Apple iPhones in 2010, but it wasn't until 2012 that an Android version entered the marketplace. That same year, Instagram garnered 80 million sign-ups. Very soon, Facebook made a bid to purchase Instagram for $1 billion. Although Instagram was not generating revenue when Facebook purchased it in 2012, it has recently been estimated to be worth $100 billion.
2013 – Samsung Galaxy Gear released
The device was released onto the market as a wearable smartwatch in 2013. This product is Android-based and serves as a companion for the Samsung line of Galaxy smartphones. Today, consumer demand for 'smart wearables' continues to grow, although data privacy issues are emerging…
2013 – 'Ransomware' enters the corporate lexicon
Unsurprisingly, all this data, sharing of content, cryptocurrency, and usage of apps resulted in viruses and other malicious software becoming more advanced (and more evil). In 2013, companies witnessed the scourge of ransomware: a ransomware infection locks down IT systems and data – and does not allow access until the ransom is paid. Over the past several years, ransomware has arguably become one of the biggest cyber threats to business continuity.
2014 – Internet of Things (IoT) takes shape
The concept grew in popularity this year, with several companies looking to capitalise on networks of smart devices. For one, Samsung's SmartThings technology was showcased at the International Consumer Electronics Show this year, with Apple's HomeKit pegged to launch during 2015.
2015 – 3D printing becomes consumer darling
This year saw an influx of affordable 3D printer offerings in the tech world, and falling prices made them even more accessible to the mainstream market. Notably, DELOITTE Global predicts that sales related to 3D printing (also known as additive manufacturing) by large public companies—including enterprise 3D printers, materials, and services—will surpass US$2.7 billion in 2019 and top US$3 billion in 2020.
2016 – Introducing Amazon Echo to the world
Originally launched in 2014, the Amazon Echo became incredibly popular in the years that followed. In 2016, the intelligent voice assistant powered speaker began launching outside the US with models available in the UK, Germany, Austria and more. Home entertainment, at its very best.
2017 – Internet of Things (IoT) becomes big business 
While this technology has been loitering in the wings for many years, 2017 arguably marked the year in which it became a focus for telecoms providers, technology companies, consumers and governments. The Internet of Things refers to the billions of physical devices that are now connected to the Internet, collecting and sharing data every second. Thanks, in part, to cheap processors and wireless networks, it's now possible to transform anything, from a fridge to a vacuum to a self-driving car into part of the IoT. So how big is it, really? Gartner has stated that around 8.4 billion IoT devices were in use in 2017, up 31 percent from 2016, and this will likely reach 20.4 billion by 2020.
2018 – Data Privacy Paranoia looms large
On March 17, 2018, global news media including The New York Times and The Guardian reported that Cambridge Analytica, a data analysis firm that worked on President Trump's 2016 campaign, and its sister company, Strategic Communications Laboratories, 'pilfered' the data of 50 million Facebookusers. The shocking fact that Facebook allowed data from millions of its users to be captured and improperly used to influence the presidential election triggered a global backlash against the tech company – and the beginning of well-founded consumer paranoia.
2019 – RaaS (Ransomware-as-a-Service) Appears
Cue drum rolls…and now to introduce: hacking for dummies. This is a monthly subscription to, of all things, ransomware, designed for hackers. Under this service, cybercriminals provide a compact malicious kit capable of launching a ransomware attack. Yes, this is the world we now live in, take heed!