South African Resilience Means Opportunities For Women In Australia
20 years ago Mairead Carstens, a former Springbok triathlete, duathlete, cyclist and self-made business owner from Johannesburg, took a big leap into the unknown and moved to Australia.
After the move, she advanced in the heavily male dominated moving industry and became the COO and Head of Operations in two sister moving companies: the well reputed MetroMovers and the recently established, Movepal. All the while, Mairead has kept her ties to South Africa strong. Today she recounts how South Africa and Australia might be culturally close, yet, she notes, in her experience the two countries offer very different experiences for women in business.
A South African Success
Mairead Carstens is driven to succeed. When she was younger, she competed as a Springbok athlete in the triathlon, duathlon and cycling and received Springbok colours for all three. She placed in the top 3 at the Cycle one day races in South Africa 94.7 and in the Argus in 1996 and represented South Africa in a world up stage cycling event in New Zealand in 1999.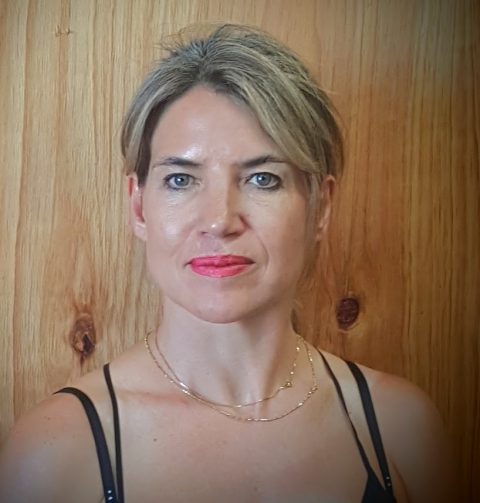 Aside from her athletic achievements, Mairead also completed a degree in Sport-Science and postgrad diploma in business management from Wits University, graduating in 1989. After university, she started out by buying some Run/Walk for Life franchises. She then established two of her own businesses: Cocoon Wraps CC, which designed and manufactured cycling and golf accessories, and Spinn Zone, a small chain of Spinning Studios.
Despite her business acumen, strong network and success in South Africa, in 2003 Mairead sold both businesses at a tidy profit and uprooted to Australia.
Impacting The Australian Moving Industry
After moving to Australia, Mairead spent a while researching different business opportunities with her business partner, Peter Borain. After much investigation, they decided to buy a small two truck moving company, MetroMovers, where Mairead took the hands-on role as Head of Operations. Despite holding a senior position in a heavily male dominated industry, Mairead stayed with the company for over 16 years. She managed all the day-to-day operations and helped steer MetroMovers smoothly through its expansion and on to become a multi-state, award winning removalist company.
MetroMovers became a success story, but Mairead noted how scaling was unnecessarily difficult and how many other moving companies had buckled under the pressure. Australia's moving market is saturated and even now, 60% of Australia's population is spread between Melbourne, Sydney and Brisbane. Competition is fierce, yet because of the dispersed population, expansion into different states, each with their own regulations, is still necessary to grow any moving company. On the other side, millennial customers also increasingly require a wider variety of offerings, faster booking processes and more flexible moving schedules to suit their tight moving times and budgets.
So when Peter approached her with an idea to create Australia's first moving app that used tech to connect movers and moving companies with customers, Mairead immediately saw its massive potential. From her extensive operations experience, she was able to advise and guide the app development to suit both customer and mover requirements. Mairead's business and industry experience was intrinsic in taking the Movepal app from concept to customer ready in just two years.
As Mairead pragmatically points out, "I've been recruiting and running operations from the ground. I know how the industry works: I know how the interface needs to be with the customers and I know how the short distance moving industry works."
The South African Edge
But even after 17 years, Mairead still maintains close ties with her family, friends and business network in South Africa. She intuitively identifies as South African and her love of South Africa remains unwavering. In fact, Mairead even attributes much of her success in Australia to her strong South African character and upbringing: "I'm in operations, so that's extremely male dominated (in Australia)… and it's actually helped being South African because you know how to force your way in and not take any kak."
While Mairead concedes that in South African business culture there may be a 'kind of macho thing going on," she also notes that South African business women in general are particularly tenacious, innovative, forward thinking and motivated. She believes these attributes have afforded her, and many other female South African entrepreneurs, a distinct edge and greater esteem in the Australian business landscape. Particularly in traditionally male dominated industries.
Business Leader Of The Future
Mairead Carstens is ready to take Australia's moving industry to the next level as Movepal's national COO. And now, less than two months ahead of the official Movepal launch in Melbourne, Mairead has spearheaded the equity crowdfunding raise that has opened Movepal's doors to public investors. "We are a tech company with almost two decades of experience in the moving industry. We know how the industry works. We have an in-house tech team that is literally bringing tech into Australia's moving industry for the first time. It's a no-brainer. Everyone we know wants a share of Movepal!"
As COO of Movepal, Mairead knows she has a winner on her hands. With all her industry experience and business acumen, Mairead anticipates that Movepal "will revolutionise and take over Australia's local, short distance moving industry." And with her years of industry experience and business savvy, Mairead is more than capable to steer the ship.
South African investors are invited to become early shareholders in Movepal to help disrupt Australia's $2 billion dollar moving and $44 billion dollar freight (and retail delivery) industries. Movepal is an opportunity to get in on the ground level of an offshore tech start-up investment, in an offshore currency, that has projected massive growth and potential. But hurry: registrations for first round, priority Movepal shares closes this Friday Jan 24 at 9am.
Feel free to contact Peter Borain by email at peter@movepal.com.au for more information or for Australian investment opportunities.
Website: https://www.movepal.com.au.