Finding Your Industry Niche in Australia
Peter Borain arrived in Australia 18 years ago, bought a small, two truck moving company and expanded it into a recognised, multi-state brand that includes mobile self-storage.
Now he is set to revolutionise the Australian moving industry with a popular new, Uber style moving app, movepal, which is first to market in Australia.
But before Peter left South Africa, he wasn't in the moving business. So how did he find his perfect industry so soon after arriving in Australia? And how did he grow it into a recognised, national brand? Read on to discover how Borain went from startup to success in Australia and what he would do differently today.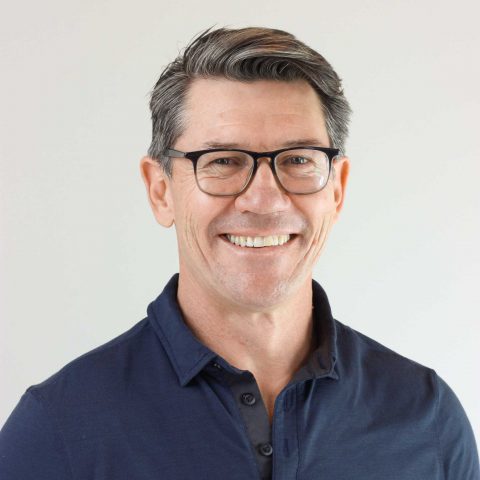 Before leaving South Africa, Peter Borain ran a successful home services company that manufactured products and provided cleaning and security services to commercial businesses. But when he arrived in Australia, he was open to many different opportunities. Where to start?
Peter began researching the export industry, but he found it difficult due to high wages and the high aus dollar. Australia does successfully export a lot of agricultural and mining materials, but most of Australia's product manufacturing is made in Asia.
However, he tempers, things have changed since he first arrived in Australia. Now, if you find a good product in Asia, you can make good money by bringing it over to Australia, "building up a brand with a product or you can onsell it to somebody else who has already got a brand." And if you're interested in exporting, IT and technology is one area where exports are doing really well. Companies like Afterpay, Atlassian, Near Maps and Wise Tech Digital have all shown that you can build and prove a technology brand in Australia and then export it, especially to the United States.
Peter also performed due diligence on manufacturing products in Australia, but found the conditions were too restrictive. After visiting dozens of businesses and speaking with manufacturing business owners, he decided that in Australia it wasn't a good model for a newcomer to buy into. The price of labour is comparatively expensive in Australia and the labour laws are both extensive and complicated.
"We realised with manufacturing that it wasn't really a good business to get into because of high wages, high cost of raw materials, high cost of goods and services to do that."
But because of Australia's smaller, spread out population, he advises, "if you're going to be in manufacturing, after you get to a certain size, you're going to have to look at exporting." So make sure you are manufacturing a product that is not labour intensive, has potential for widespread distribution and is easily scalable.
Finally, after extensive research, Peter decided to establish a business in the home services industry. He reasoned that Australians have a good disposable income and they take their lifestyle and personal time very seriously. "It's quite important to them." Add to the mix that Australian labour is highly specialised and comparatively expensive, but "if your service is right and you've got the brand right you can scale a business and do quite well"
So what advice does Peter recommend to new business entrepreneurs looking for a niche to set up a successful enterprise in Australia?
Do your research and extensive due diligence.
Try to find a niche you are already familiar with, but that doesn't require extensive local networks. There are enough differences in Australian culture, taxes and laws to contend with without entering an unfamiliar industry.
If you're looking to run a bigger business model, look for a niche that has widespread appeal and is easily scalable.
Hire an industry-specific accountant at the start. They can provide valuable industry insights and connections and steer you clear of any local insurance or tax traps.
South African investors are invited to become early shareholders in movepal to help disrupt Australia's $2 billion dollar moving and $44 billion dollar freight (and retail delivery) industries. Movepal is a chance to get in on the ground level of an offshore tech start-up investment opportunity, in an offshore currency, that has projected massive growth and potential.  
Feel free to contact Peter Borain by email at peter@movepal.com.au for more information or for Australian investment opportunities.
Website: https://www.movepal.com.au/