Widening The Net
Puseletso Mompei looks at how the prevailing medical-related issues post-COVID-19 have redirected CSI spend in the health sector.
Discovery Health responds to COVID-19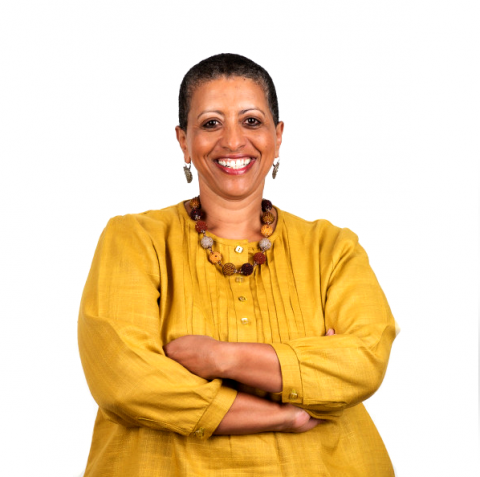 When the COVID-19 pandemic started, South Africa's prevailing social challenges did not go away. Since the country went into lockdown, the focus has primarily been on relief around COVID-19.
Discovery's head of Corporate Sustainability Ruth Lewin says that during lockdown the Discovery Fund received many emails from partner organisations communicating that it was a time of extreme distress for them.
"The two key messages received was that their core activities were suspended to address more immediate emerging needs and that planned fundraising events and activities had to be cancelled. This left them with massive funding gaps that threatened their existence," says Lewin. "So plans were then made to assist organisations in various areas."
When StatsSA reported that the number of respondents who reported experiencing hunger since the start of lockdown had increased, Lewin says food security became a priority. Discovery employees responded by preparing and distributing 11 650 meals to selected nonprofit organisations (NPOs).
While the pandemic presents a physical danger, mental stress has also increased.  "We decided to offer the wellbeing support services from our Healthy Company to identified healthcare workers in our beneficiary organisations," explains Lewin. "Two virtual group sessions were arranged with each organisation in which stress and anxiety relating to the health crisis was addressed and the coping strategies and safety measures put out by the government were discussed."
A further initiative was the distribution of an educational video on the effective prevention of COVID-19 to schools. And, several employees in the Digital Channels' team participated in a global hackathon to develop solutions for COVID-19.
Faced with the prospect of operating in a new normal after the pandemic, NPO principals indicated that they needed support to improve their position to obtain corporate sponsorship. Discovery employees responded by helping to develop business documents, proposals and policies for Orange Farm-based NPOs such as Lusemanzi ECD, Wise Kids ECD and Kganya Day Care, among others.
Known for its use of innovation, Discovery partnered with Vodacom to provide in-home virtual care. Dr Ronald Whelan, Discovery Health's chief commercial officer and head of Discovery's COVID-19 task team, explains that digital healthcare technologies played an instrumental role in South Africa's response to COVID-19 by increasing access to care, improving clinical outcomes and streamlining healthcare delivery. "This partnership has provided access to 100 000 virtual doctor consults for the benefit of all South Africans while social distancing. It has also likely prevented numerous infections among doctors in South Africa, thereby strengthening the health system during the pandemic."
Whelan says the partnership will go a long way towards alleviating any increased pressure on healthcare practitioners while simultaneously empowering citizens by connecting them
to doctors.
Easing the burden of surgery for children 
Surgery is tough for anyone, but more so for children. The financial, psychological, and physical pressure surgery puts on a child and their family takes a huge toll.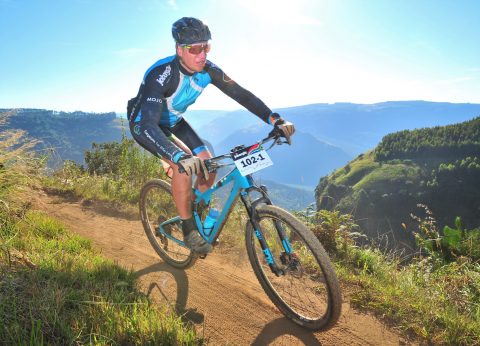 These concerns are what led a small group of paediatric surgeons and others passionate about helping less fortunate children to start Surgeons for Little Lives.
This nonprofit organisation (NPO) relies on help from corporate partners to support young patients needing surgery. John Jutzen, CEO of healthcare solutions provider Kaelo, says: "Our combined passion and commitment to providing quality healthcare is the reason we support Surgeons for Little Lives.
"Our support is intended to ensure that Surgeons for Little Lives can continue improving the lives of even more sick children and their families, enabling them to receive a high standard of care provided by highly skilled surgeons."
Some of the projects include providing play areas for recuperating children and revamping hospital paediatric wards.
Kaelo has provided financial support and donated art supplies to help traumatised, injured or sick children express their pain and fear through creativity. It has been found that play and creativity help children be more positive and recover quicker from surgery.
Nelson Mandela Children's Hospital
The Nelson Mandela Children's Hospital (NMCH) found that the spirit of #ServeLikeMadiba is especially necessary during this time of COVID-19 when minimising the effect of the virus in its operations presented additional challenges. One of the biggest facing the hospital, which provides healthcare programmes and cutting-edge medical treatment to seriously ill children, was how to continue doing so without jeopardising the health of patients, staff and their families.
Maeline Engelbrecht, fundraising manager for NMCH, says corporate support has been crucial during this time. "We can continue offering our medical services because of the support we receive from stakeholders and companies who believe in what we do." She says a consortium formed by Sasol, AngloGold Ashanti and Imperial – under the banner of "Project Nightingale" – donated more than 2 000 litres of medical-grade sanitiser to the hospital and community clinics in Gauteng. Thanks to this donation, NMCH was able to continue providing the medical care needed to help sick children.
Funding from the Motsepe Foundation, through the Dr Precious Moloi-Motsepe Paediatric Scholarship, ensured that the hospital's clinicians and healthcare workers on the frontlines of the pandemic received essential training and psychological support.
More than 4 000 pairs of crocs were donated by Crocs South Africa to provide comfort for frontline feet at NMCH, the Charlotte Maxeke Hospital and Baragwanath Hospital. This donation was spearheaded by the head of the NMCH's neonatal ICU, Dr Pinky Chirwa.
In celebration of Bastille Day 2020, the French Embassy appealed for funds for PPEs (personal protective equipment), and corporates such as Total South Africa, Leroy Merlin, Saint-Gobain, EDF South Africa (Pty) Ltd, responded generously.
Charity begins at home, says Engelbrecht, and staff at the Nelson Mandela Children's Fund and Hospital have been donating monthly from their salaries to support the work they strongly believe in. "We will be launching a crowdfunding campaign that will encourage corporates to donate from their payroll-giving programmes. The campaign aims to provide critical care of a globally high standard to all children, especially those with difficult economic circumstances."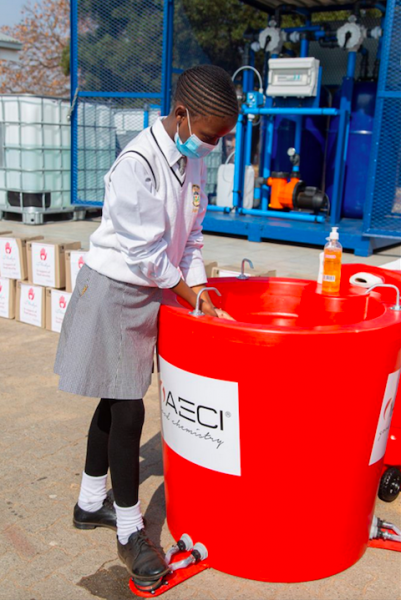 AECI donates water stations
Corporate giving is always important, but this year it has been vital for keeping communities at risk from COVID-19 healthy and sustainable.
When COVID-19 struck and the ensuing lockdown was declared, the AECI Group's initial socioeconomic relief initiatives focused on the provision of protective gear to public hospitals and schools.
The company prioritised the communities neighbouring its operations and those of its customers. These spanned the breadth of the country with relief reaching communities in Ekurhuleni, Umbogintwini, Burgersdorp, Dunoon and Bonteheuwel in the Western Cape, across to Musina and Blouberg in Limpopo and Zamdela and Sasolburg in the Free State. Over 180 000 people from 23 communities benefitted directly from the support.
To slow down the rate of infection, resources were funnelled towards improving hygiene in densely populated areas. Interventions were in the form of washing stations at public clinics and schools and fitting of devices at communal taps to avoid transmission.
Further provision was made toward food security as the pandemic progressed. "We run our own relief programme targeting food security. We call it iPledge. It's a crowdfunding model and contributions come from our existing socioeconomic development funds, our nonexecutive directors, our suppliers, shareholders and employees, including the executive. To date, we have raised R3-million and distributed over 10 000 food parcels," says Mark Dytor, AECI chief executive. "Our target is 12 000 parcels by December."
Since March this year, AECI has invested R13.5-million in COVID-19 relief initiatives not only in South Africa, but also in a number of the other countries where it operates.