From Grassroots Literacy Programmes To Maths Centres
Meaningful corporate social investment partnerships can have a significant impact on children's education and development, writes Anél Lewis.
The Datatec Educational and Technology Foundation's more than 15-year partnership with OLICO had a humble beginning as an informal computer literacy project in Ivory Park, Midrand. A few volunteers from Datatec took part in this early initiative, which soon developed into a maths support programme for learners across grades. Five years later, OLICO asked the foundation to pilot a maths programme in Diepsloot. With funding from the foundation and another donor, OLICO has become a multi-award-winning maths support intervention helping learners, nongovernmental organisations and schools countrywide.
"Datatec Foundation's stance has always been to adopt a long-term mindset towards partnerships with organisations that seek to improve the quality of education, particularly in mathematics and science," says Maya Makanjee, chair of the Datatec Educational and Technology Foundation. The significant advantage of this long-term partnership is that OLICO has been able to dive deeply into solving the complex issue of maths education.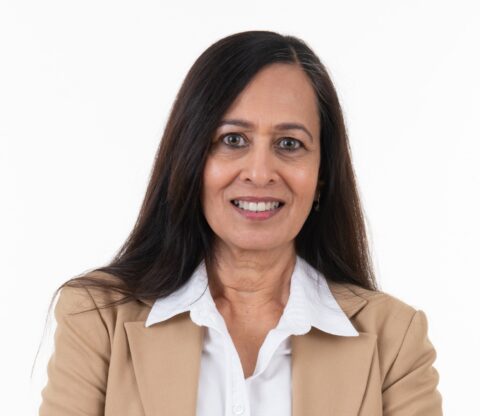 Increased footprints
Datec has recently partnered with OLICO to expand the foundation's footprint and impact into the rural parts of KwaZulu-Natal (KZN). This partnership, which includes the KZN Department of Education, involves a pilot WhatsApp Maths Hotline for 500 Grade 7 to 9 learners. "This simple support could prove revolutionary if used effectively to support in-class teaching and learner backlogs," explains Makanjee. Grassroots development has always been at the heart of the foundation's work. "The Datatec Educational and Technology Foundation is fully committed to supporting South Africa's economic development through advancing our youth in STEM (science, technology, engineering and mathematics) subjects, and we are in it for the long run." 
The impact of assessment
What started 17 years ago as a partnership to establish a centre for extra maths and science lessons in Soweto has grown into a network of 16 Promaths centres countrywide. Investec partnered with the Kutlwanong Centre for Maths, Science and Technology to challenge the myth that maths was too difficult, explains Setlogane Manchidi, head of CSI at Investec. The programme has grown "substantially" since then. While Investec funds 10 of these centres, other funders have also come onboard to support and expand the programme. Investec recently announced the opening of two new Promaths Centres at Photo Primary School in Glen Cowie, Limpopo, and Ebenezer Majombozi Secondary School in the Eastern Cape, both provinces with low maths and science performances in recent years.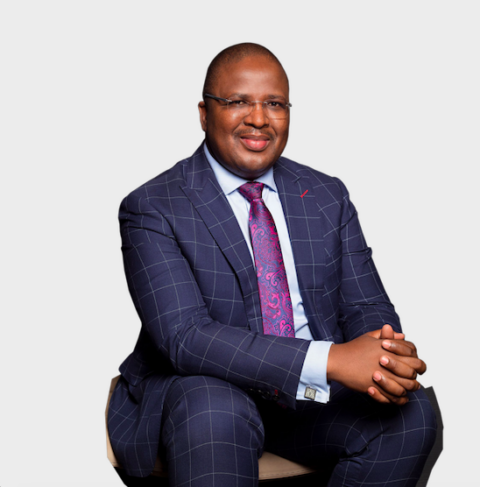 "Our belief is that the support of carefully considered educational initiatives aligned to our CSI strategy facilitates meaningful broader societal transformation and delivers much-needed impact," says Manchidi. In 2021, Investec-funded Promaths learners in mathematics and physical science achieved more than 700 distinctions.
Food for learning 
KFC's Add Hope initiative, started 14 years ago, has helped to supply over 30 million meals annually to children daily at more than 1 000 feeding centres nationwide, says Andra Nel, brand purpose and reputation manager at KFC. The fast-food franchise gives a fixed percentage of its income, as well as R2 donations from customers to its partner nonprofit organisations involved in feeding schemes. Since its launch, Add Hope has contributed 250 million meals and aims to hit the 500 million mark by 2030, says Nel. "Acute malnutrition in children younger than five can prevent them from reaching fundamental milestones. They may not develop the cognitive and physical capabilities they need, and they're unlikely to be able to contribute meaningfully to society or the economy later on. Our goal is to help create a South Africa where all children have what they need." 
Extra help
The Vodacom Foundation has been working with the Department of Basic Education (DBE) since 2008 and other private sector organisations to support the strengthening of the South African education system. "Education-centred CSI partnerships such as this are crucial for our country. Not only has the foundation assisted in upgrading education facilities into spaces that are truly conducive to learning, but Vodacom's ICT expertise is also being harnessed to unlock the transformative power of technology so that learners are prepared for a digital future," says Takalani Netshitenzhe, director of external affairs, Vodacom South Africa. The foundation has established 13 Schools of Excellence, and Vodacom has invested more than R25-million in upgrading infrastructure, increasing security, installing a fully equipped ICT lab, and training educators at these schools.