Finding The Right Skills
We have the data, but where are the scientists? Vanessa Clark finds that corporate South Africa is investing heavily in people to fill the gap.
Africa needs to embrace its digital future. To do this it needs data scientists and business intelligence experts to do the heavy lifting and turn big data into meaningful, actionable data. But there are serious concerns about where these people will come from, with analysts such as Gartner and IDC predicting a million unfilled vacancies around the world.
To solve this, businesses have partnered with, and thrown money at, both ends of the education spectrum, from traditional academia to fresh-faced edtech.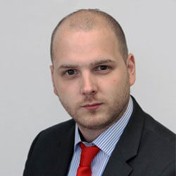 Dr Co-Pierre Georg, associate professor at the African Institute of Financial Markets and Risk Management (AIFMRM) and director of the Financial Innovation Lab at the University of Cape Town (UCT), is the first to admit that academia around the globe is struggling to prepare students for the fourth industrial revolution. And to modernise, it needs money and academics with an appropriate cross-sectional skillset.
This challenge led to the formation of the AIFMRM in partnership with and funded by Absa, First Rand, Liberty, Old Mutual and Nedbank to the tune of R50-million plus bursaries. Its mission? To transform the financial services sector, initially along race and gender lines, but now also technologically.
From 2018 the institute offers a master's degree in data science of financial technology. This is an inter-disciplinary degree covering financial
innovation technology, big data analysis, machine learning, software design and distributed ledger technologies.
Georg explains that the relationship between the university and the private sector is a healthy, symbiotic one: "I benefit from being able to engage with them for curriculum review and discuss the right skillsets needed. And the money enables the creation of a support network for students who require it; there is no other way we could do this.
"The companies get access to top talent, which is what they are after," he says. "But we are completely independent in our research."
BCX, Telkom's ICT services arm, has also invested R50-million in data skills, at the new Explore Data Science Academy. The money pays for 300 students to complete the free year-long course and internship over the next three years. BCX gets first pick of the students for internships and employment. The current cohort ranges from PhD graduates to people with matric.
"Raw aptitude and talent" is paramount, says Explore Data Science Academy founder, Shaun Dippnall, an actuary in a previous life. They only ask for qualifications at the end of the selection process, which whittled down 10 000 applicants to this year's 100 students through tests and face-to-face interviews.
Both courses eschew traditional academic learning structures for a teaching method that mimics the way businesses work. Gone are the industrial revolution-style one-way lectures, and instead teams are thrown in at the deep end, working on "fuzzy problems" in project sprints.
"We throw fuzzy problems at them, problems that are not well-defined, and don't have a clear answer," says Georg. "When we talk to our industry partners this is what they appreciate about our students, that they can handle ill-defined, complex problems. They have the right tools to address any kind of problem."
There are other options for businesses to address the data skills shortage (see "Can't find a scientist?"), but what is important is that investment keeps happening in one form or another, because the issue is being taken very seriously abroad. PwC reckons that 2.35 million new data-related jobs were created in the US in 2015 alone, and 303 new accredited data science courses were created there since 2010 to try and fill them. If corporate South Africa is to stay competitive, this is the kind of data it needs to bear in mind.