AI, Take The Wheel
Autonomous vehicles are making waves internationally. But is South Africa ready for them? By Trevor Crighton.
China is building dedicated lanes on highways for self-driving cars, otherwise known as autonomous vehicles (AVs). Twenty-nine US states have enacted legislation related to autonomous vehicles. And the UK passed the Automated and Electric Vehicles Act in 2018. The future of mobility is centred on AVs – so how ready is South Africa to adopt the tech?
In April 2019, former transport minister Blade Nzimande told Parliament during a Q&A session that, while there are plans for driverless vehicles in South Africa, introduction will not take place in the immediate future due to the need for an array of policy and legislative amendments.
Dr Martyn Davies, managing director of emerging markets and Africa at Deloitte and automotive industry sector leader, is sceptical. "Government speaks about job creation, never value creation, which would seem to render advances like the introduction of AVs in the country – which would have an impact on many jobs in the transport sector – moot. While the introduction of AVs seems like a natural progression in terms of bringing down costs and increasing efficiency, things like our workforce are not enabled to take advantage," he says. "While there are a number of AVs operating in closed environments like farms and ports, the chances of them appearing on public roads any time soon seem slim."
A complicated environment
Davies says that there are currently too many variables on South African roads for AVs to operate safely, including citizens' general disregard for road rules – citing the behaviour of taxis and pedestrians, in particular. "AVs are programmed to abide by the law and our roads – as they do in other parts of the world like India and southeast Asia – operate under a general sense of anarchy," he says. "Hijackings are also sadly common in South Africa, and I think that AV passengers would be pretty easy pickings with the vehicles unable to respond to threats like that safely."
Smart helmets:
Quin Design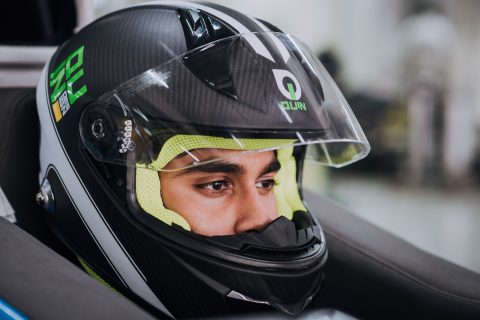 Topping the Quin Design range is the Ghost Zero, which weighs 1.3kg despite packing a load of tech. Alongside standard Bluetooth connectivity, a plus is the IntelliQuin Crash Detection system. It's able to detect a crash scenario and can be programmed to send notifications to three contacts. An SOS beacon is able to provide live tracking of a rider, and acts as an additional manual emergency system. There's support for Google Assistant and Siri for easy mobile interaction, navigation and playing music. Approx. R11 000, quin.design.
Crosshelmet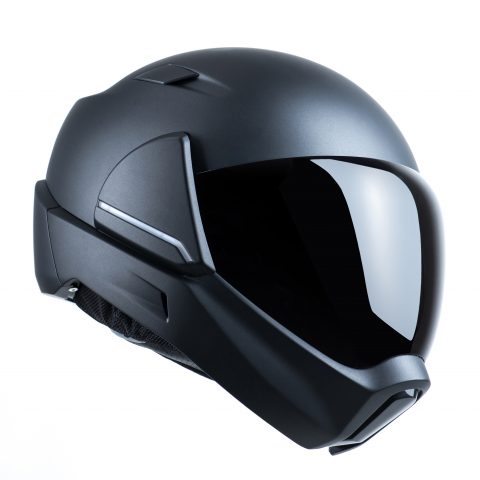 The CrossHelmet X-1 takes "smart" beyond crash detection, with the only dual-monitor heads-up display (HUD) on the market. The display details essential riding information, including directions, weather and time, overlaying them in the rider's field of view. A built-in rear-view camera projects a 360° field of view onto the HUD to completely eliminate blind spots.
Their proprietary CrossSound Control dampens noise to help reduce rider fatigue and prevent hearing damage, and is customisable via an app, which also allows for conversation with other nearby riders with compatible devices. There are also rear-mounted LEDs for safety, plus seamless smartphone connectivity. Approx. R30 000, shop.crosshelmet.com.
Tali Connected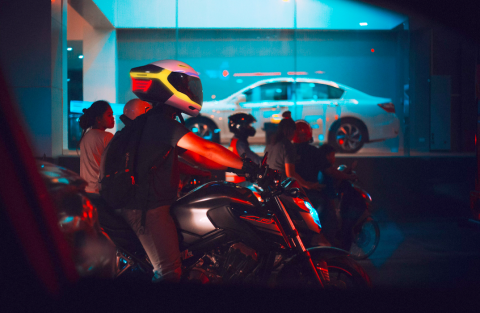 Still in the funding stage, the futuristic Tali Connected smart helmet has an array of colour-changing LEDs that link to the motorcycle's brakes and indicators for improved visibility.
It has the usual Bluetooth bells and whistles, plus a geofence alert option in the event that the helmet is stolen. The predicted retail price is around
R29 200 and signs of actual production are promising, with the company named a CES 2020 Innovation Award honouree. taliconnected.com.