New Approach To An Old Problem
Adam Oxford looks at initiatives which provide initiatives that are opening up new avenues to training.
"When I came here, I was looking for a job, and just a South African job," says Ludwe Galala, "But I found more than that. Now I'm working five jobs at the same time and my minimum wage is $10 an hour."
Galala is just one of many students who've been through a crash course in the gig economy at Nerd Academy, based in Somerset East in the Eastern Cape. It's a region where unemployment runs at more than 30% and median household income is around R29 000 a year. The aim of the academy is to help people like Galala find work online from international employers who offer temporary contracts via the many freelancing recruitment boards online.
It's a widely recognised issue that the employment crisis in South Africa isn't solely due to a lack of available employment opportunities. A mismatch between skills available, access to appropriate training and vacancies in the right geographical areas all contribute.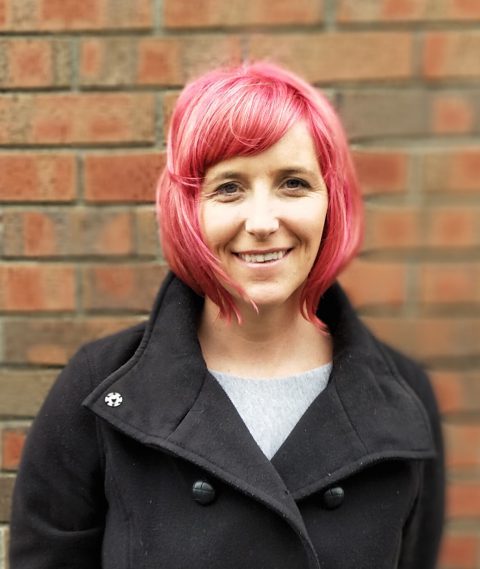 "That's what makes Nerd Academy's solution work," says co-founder Priscilla Kennedy. "There's amazing talent, but no jobs here," she says, "We teach people how to get set up online for work."
Nerd Academy itself is a converted warehouse from which Kennedy also runs her animation and video business, Piehole.tv. It provides space, equipment and advice for young people to find and take part in online courses such as marketing, web development, translation and graphic design.
The Academy curates freely available online materials into a six-week programme and supplements them with basic training in essential online tools and administration.
"We teach people some important skills," Kennedy says, "Like how to  make a conference call, or use  a system such as Hubspot."
Once attendees begin training, they can also use the space to find work through online portals such as Freelancer.com and Hubspot to find piecework all over the world.
"South Africans have lots of advantages on these sites," Kennedy says, "Most jobs need English fluency, and we're in the right time zone."
And while rates of around $8 (R107) an hour aren't particularly enticing for workers in the United States of America and Europe, it's far above the minimum wage here.
Kennedy admits that Nerd Academy doesn't yet have a sustainable business model, but its low overhead model is one that she's keen to extend to other rural areas.
"Our biggest challenge is internet speed," she says, "We would work with many more people if we had good broadband. One Irish client wanted to launch a call centre here, but we didn't have the quality of connection needed."
Did you know?
According to Class Central, around 81 million people globally have taken part in a Massively Open Online Course (MOOC) since 2011. Twenty-three million signed up for the first time last year alone, and the most popular subjects are in technology and business sectors.
In the formal sector 
"It's not just innovative new organisations like Nerd Academy who are looking at ways to fill the gap in training opportunities between high school and tertiary education, formal institutions are also  expanding their services. Henley Business School Africa, for example, recently launched its first programme for those who went straight into work after matric, a Higher Certificate in Management Practice.
"There is very little management education, if any, at school level," says dean of Henley Africa, Jon Foster-Pedley. "We nurture critical and creative thinking, which is vital in the digital age and increases the possibility for innovation and creative problem solving – something which all organisations need in the 21st century."
Training opportunities for those already in work are often overlooked.
"While on-the-job training can take one so far, getting a business school education sets one up for a  life-long career… and can also significantly increase one's earning potential and give one the tools to start one's own business and sustain it."