Key Considerations To Unlocking Mining's Potential
Whatever form a post-COVID-19 recovery takes, it won't change the basic requirements of a thriving mining sector.
By: Vuslat Bayoglu, MD of Menar, an investment company
Given mining's significance to the South African economy, we can't afford not to get the basics right.
According to the Minerals Council South Africa, mining contributed 8.1% (R360.9-billion) of gross domestic product, generated over R8.6bn in royalties to the state, and employed more than 450 000 workers whose earnings totalled R136bn in 2019. In addition, 40% of total foreign exchange earnings were generated by mining alone.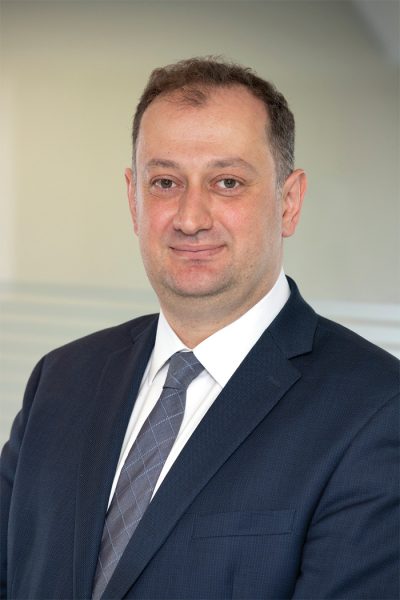 These numbers don't reflect the true potential of South Africa. Even before COVID-19, we were punching below our resources weight for a variety of reasons, including not consistently getting all the basics right. But the socio-economic crises caused by COVID-19 must compel us to self-correct.
I highlight only a few of the basics we need to sort out.
First, speedy regulatory approvals and support. State authorities should consistently work on different scenarios around the virus – from a grim one where neither cure nor vaccine is found in the next 24 months, to the desirable, where in few weeks it ceases to be a killer.
Whatever scenario turns out to be real, the Department of Mineral Resources and Energy, Department of Water and Sanitation and Department of Environmental Affairs should find mechanisms to speed up approvals within the law.
No economic stimulus anywhere in the world can take place without the input of minerals. This reality should benefit South Africa.
In some minerals such as manganese, coal and platinum group metals, South Africa ranks among the largest exporters. With our minerals endowment we compete with the likes of Australia for the resources market share globally.
State officials should appreciate that speeding up regulatory approvals is not done as a favour for any specific investor. It is a critical element of replenishing dry state coffers and defusing the ticking socio-political time bomb of unemployment.
If there was anything that caused delays in the past, it's time now to fix it to allow investors to take advantage of the opening up that will eventually happen.
Second, a stable and absorptive labour regime. There is a risk that companies might mechanise more radically to reduce health risks and improve productivity. If the virus is not contained, this would be inevitable.
But in the event that it is contained, and in light of the disastrous unemployment rate, all stakeholders should work towards finding the sweet spot for increased employment, increased productivity and mechanisation.
This means management of mining companies and unions have to engage in a way that guarantees stability in industrial relations and encourages companies to invest and employ more people.
Third, community stability. Because of the colonial and apartheid legacy, a number of host mining communities are cynical of the motives of some investors.
No sooner do they see yellow mining equipment moving in the neighborhood, after a mining licence has been issued, than they believe a mine is printing money. Few understand the risks involved in raising and deploying capital.
There is no doubt that there are investors who damage relations with communities by trying to operate in the old style instead of being good neighbours. Community unrest has increased the costs of investment, and has served as a moral hazard to communities by heightening investor risk.
So far, the state and mining industry have yet to develop a coherent plan involving all mining players to manage community relations. The government's assumption, based on the mining charter, is that community empowerment projects and shareholding is good for community stability.
There are many instances where mining companies have done all the right things – source the bulk of their services from communities, employ from local communities and contribute to local development initiatives – but they still bear the brunt of community unrest.
In some cases, unrest is caused by jealousies among business groups and political factions in communities. The sooner the regulatory authorities, mining companies and host communities devise reasonable and enforceable plans to deal with this problem the better.
Fourth, reversing decline in investor confidence. The government should spare no efforts in improving investor confidence. The latest South African Chamber of Commerce index shows investor confidence at the levels last seen at the height of anti-apartheid sanctions in the mid-1980s. We are capable of doing better as a constitutional democracy with a free market economy.
The government would do well to appreciate the existing investors and create an enabling environment for them to expand operations. Unfortunately, neither investment conferences nor unrepresentative business organisations are a solution.
The government must develop capacity to understand the needs of specific companies that have the potential to create jobs and assist them accordingly.
Fifth, and lastly, fixing Eskom. We can do all of the things mentioned above, but if we can't fix Eskom, we must forget about economic recovery. Even if we recover, we will punch below our potential if Eskom is not performing optimally.
To repeat a point shared by many in the mining sector: South Africa needs cheap and reliable electricity supply. We have the means and resources to provide it.