Alexander Bay Diamond Company
SPONSORED: Six years ago, hard work and a passion for the rough diamond marketing industry turned into what we now know as the Alexander Bay Diamond Company.
The company was established in 2014 by Daniel Nathan. The business may be relatively young, but Nathan, current CEO, has over 30 years of experience in the diamond marketing industry. The company currently consists of a small team of highly skilled and passionate individuals.
At our core we specialise in the trading and polishing of rough diamonds for major outlets both locally and globally. We boast an impressive state-of-the-art facility that is conveniently situated in Johannesburg. The premises were previously used as an American Embassy, so you can be assured that every inch of our headquarters is monitored 24/7 by cameras and a world-class security team. This enables us to guarantee a safe and protected environment in which you can conduct your business at your own leisure in our private viewing rooms. Our viewing rooms are fully equipped with all the latest technology and equipment, so we can assist our buyers in making informed decisions in an efficient manner.
Over the years we acquired a substantial network of over 250 local and international South African licensed buyers, all in accordance with SA diamond trading laws.
At Alexander Bay Diamond Company, we have learned to embrace the latest technology and methods to assist you in getting the most out of your rough diamonds. They are carefully cleaned to perfection and meticulously curated, photographed and then placed on 24/7 display on our website, and they are available on our LIVE online bidding system.
The LIVE bidding system is user-friendly. Buyers sign up and become registered rough diamond buyers, then they can visit our facility and view the available diamonds. Once the auction goes LIVE, the tender closes on a specified date and our buyers are notified within a few hours if their bids are successful.
Our rough diamond marketing team have their finger on the pulse of diamond sales, and marketing trends worldwide, and we use this data along with our experience to sell your rough diamonds as efficiently and quickly as possible. It is our mission to deliver a convenient, safe and honest diamond marketing service.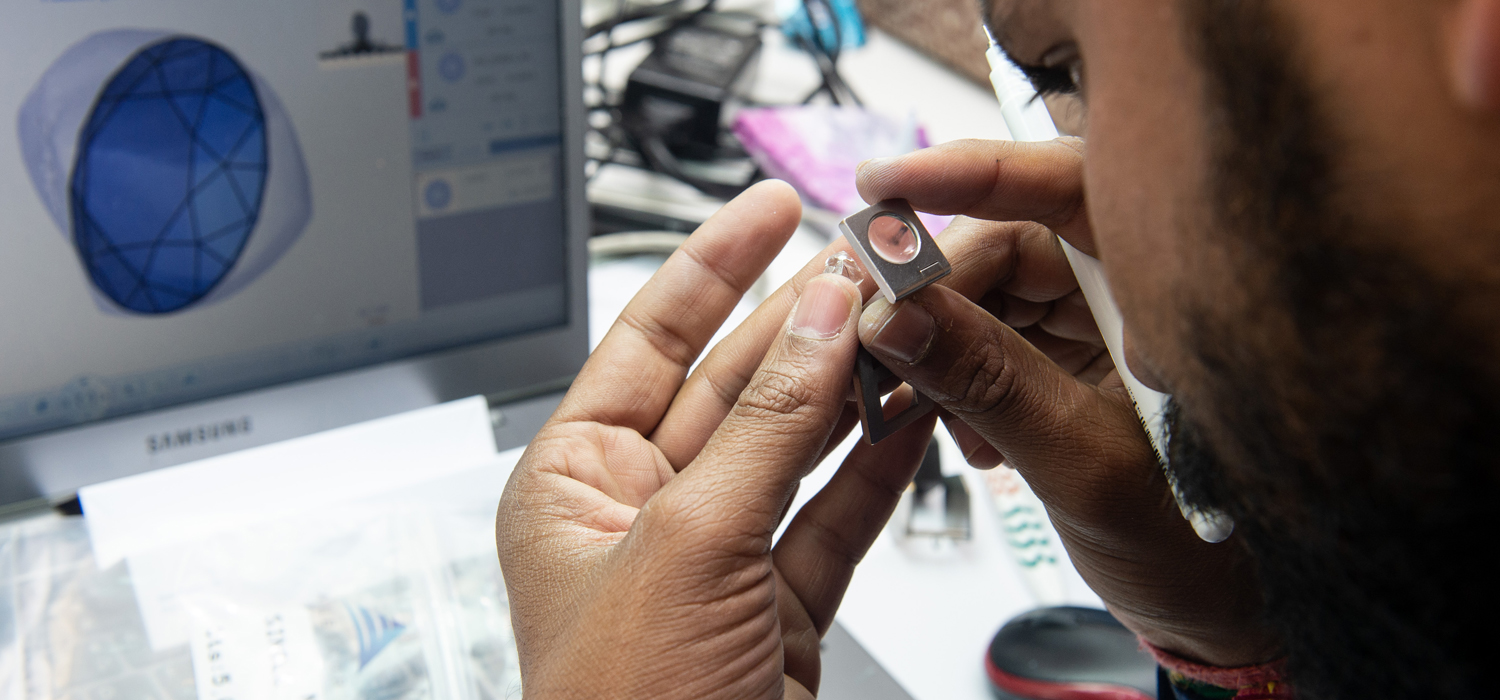 We are honoured that we are able to work with mining giants like Alexkor/RMCJV as well as other SA diamond mining companies. We strive to treat each of our clients with the utmost professionalism and we guarantee data-driven marketing initiatives. Contact us today if you are in the market for a new rough diamond marketer.
Contact us:
084 029 4774
1 River St, Houghton, Johannesburg, South Africa
URL: https://www.abdiamonds.co.za/