The Need For Black Executives And Role Models
BMF president Mncane Mthunzi reflects on why change has to begin at the top.
The need for black executives and professional role models in South Africa has never been greater than it is now. The general excitement that engulfed the country when we woke up to the announcement that Sim Tshabalala had become the sole Chief Executive Officer (CEO) of Standard Bank was a reflection of this need. Tshabalala trended on social media for the entire day of the announcement, with overwhelmingly positive and congratulatory messages. Although he has been at the helm since 2013, as black professionals, we didn't see the need to celebrate until the announcement of 12 September 2017 – that spoke volumes.
This announcement should be contrasted with the walkout by black professionals at Absa Capital when it was announced that Phakamani Hadebe had not been appointed as the Head of CIB Business. It was a shattering experience for most black professionals at the bank and beyond. This act prompted the BMF to meet with Absa's Group CEO, Maria Ramos. The BMF summarised the engagement with a statement concluding: "We have been very intentional in our focus on the composition of executive teams and company boards with regards to gender and race as we believe that gate-keeping is sponsored from the very top, leading to transformation being undermined and ultimately reversed as is the case at Absa currently."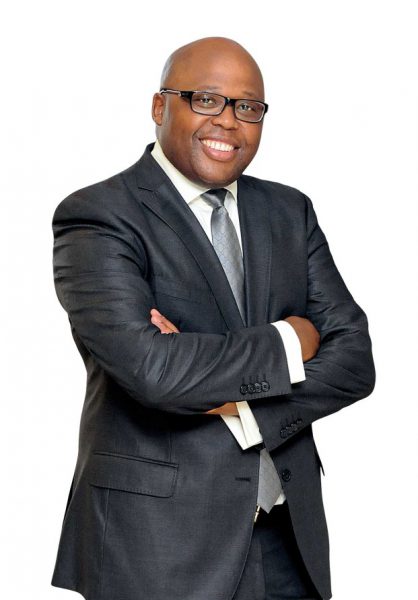 Since the dawn of our democracy, the legacy of apartheid has remained reflective of a racial bias in favour of white people in top management positions. This trend was confirmed in a recent study by the Commission for Employment Equity, which found that whites comprise only 10% of the economically active population but occupy almost 70% of the top management positions. Of the rest, 14.4% of top management positions are held by black Africans, with coloured and Indian people holding 8.9% and 5.5% respectively.
The critical mass of black executives is significant for black management control, which is a critical element of black economic empowerment. Management control gives these professionals access to control the levers of power, to effect decisions that can benefit the majority of the citizens and their communities. Their presence in crucial conversations relating to the appointments, promotions and incentives of black people in companies will bring fairness and objectivity in that discussion. Essentially, institutionalised bias will be exposed and
the system will self-correct.
Black people in these top management positions carry the expectations of other black professionals as well as the transformation agenda – even if they don't want to. They have to correct the skewed and significantly fewer development opportunities given to black employees.
The success, survival and longevity of companies and organisations depend on the selection of future leaders and their development. Therefore, the development of capable business leaders who will successfully execute on the strategic business mandate and overcome these hurdles remains the biggest challenge for companies, particularly those listed on the Johannesburg Stock Exchange. The success of companies is a function of many things, but at the core of it is leadership. Deliberate efforts for the acceleration of black talent to leadership and executive positions helps companies to be viewed through ethical and moral lenses. Steve Biko put it better when he said, "In time, we shall be in a position to bestow on South Africa the greatest possible gift – a more human face."
Our country is desperate for positive news. A single act by Standard Bank triggered this comment by the BMF: "They regard transformation as a business imperative and Standard Bank has made concerted and deliberate efforts in ensuring that the transformation gains are not reversed." It is worth mentioning that the black people whose acceleration and advancement we advocate for are chosen on the basis of merit, and it is precisely because of their merit that we engage in this struggle for transformation. Corporate South Africa needs to give us more black executives and leaders.