Eco-Friendly Moving Solutions
EcoBox is the complete, ecologically responsible moving solution.
Our tough, waterproof, green plastic boxes are 100% recyclable, and can be re-used over 400 times before being recycled again.
We also have carboard alternatives and packaging products at competitive prices as well as removal services. We will even collect afterwards at no additional pricing to have it recycled on behalf of you.
THREE EASY STEPS:
You click and order your EcoBoxes and packing material online ecobox.co.za.
We deliver to your home or office at a day convenient to you.
Once you've packed, moved and unpacked, we collect and return the boxes to our warehouse.
For all your packaging supplies
Our online EcoBox store sells a wide variety of quality packaging products.
From bubblewrap, packing paper and corrugated cardboard cartons to cardboard storage boxes. Simply order online, and we deliver.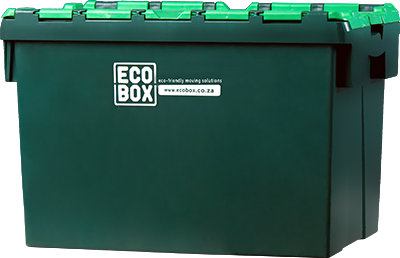 We also have an EcoBox one-stop shop at 33 Strand road, Bellville, where you can buy everything you need to efficiently pack up your home or office.
Opening hours: Monday to Friday 08:00 – 17:00 Saturdays 08:00 – 13:00 Phone: 021 833 2150.
Countrywide
We currently operate in Johannesburg, Cape Town and Durban but can also help you in other cities, although it might cost a bit more to collect the EcoBoxes. The good news is one of our experienced and professional online customer support advisors will quickly answer any of your questions and send you a customised quote. Ecobox really is the most eco-responsible, convenient and stress-free way to plan your move.
Storage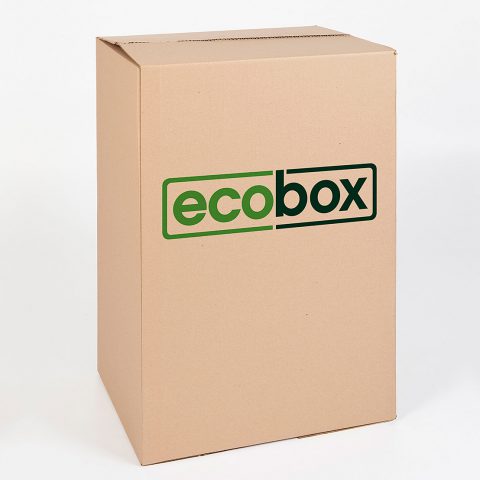 To Simplify your life, we have a wide range of storage solutions to fit your needs.
If you have a few weeks between packing up and unpacking at your new venue, we can store your EcoBoxes with us. Need to store bulkier items such as beds and sofas, or even a trailer?
No problem, we have a storage solution tailormade for your specific needs. Talk to us about flexible rental terms on 0861 745 269.
Making a difference
Did you know 1% of what you pay for renting EcoBoxes is donated to Food & Trees for Africa?
They plant and grow trees and vegetables, often in disadvantaged areas, for food security and environmental sustainability.
Reduce, re-use, recycle
We will collect and recycle the packaging material you buy from us, or you can drop it at our EcoBox shop in Bellville at 33 Strand Road.