A Decade Of Growing Young Leaders For A Sustainable Future
As WWF South Africa's award-winning Graduate Internship Programme celebrates its 10th anniversary this year, CEO Dr Morné du Plessis reflects on the importance of providing new graduates with a bridge into the working world.
As a former professor at the University of Cape Town, I have seen and lived the passion and ambition of our country's young graduates.
Fresh with enthusiasm and free of cynicism, young graduates all want to make a difference. Yet they often don't know where to begin. Being an academic, combined with my experience as the CEO of WWF South Africa for over 10 years, I've seen how valuable it is to adequately integrate our young leaders into the often foreign world of work.
Since WWF started its Environmental Leaders internship programme in 2009, we have held the vision of empowering not only the young graduates but the entire nation of South Africa. We aim to enable our future leaders to drive our country's equitable, inclusive and sustainable future with great care, unique skills and inspired leadership!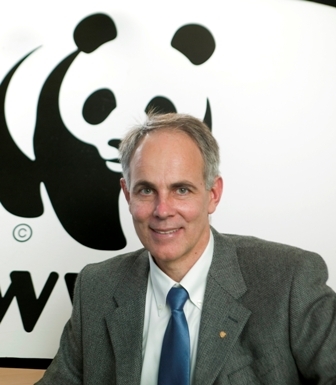 This is why we invest in growing our young leaders with skills of the highest quality in the environmental sector. We aim to instil good governance through the people who will hold positions of leadership when managing our country's incredible natural heritage and leading the way towards a future of sustainable development for all.
As South Africans, we live in a unique part of the world. Our country is blessed with abundant diversity – indigenous wildlife, special plants and amazing people. South Africa's natural beauty attracts tourists, creates jobs and opportunities for many and supports the well-being of its people. We need young people from diverse backgrounds to be part of the future care of our country's heritage – social, environmental and economic.
WWF has long held education as one of its foundational principles. During Kader Asmal's tenure as Minister of Education in the mid-1990s, we supported the appointment of an Environmental Education Advisor to the minister. Through this integral placement of a dedicated ambassador, environmental education was integrated into the South African school curriculum for the first time in 1998.
A lot has happened in environmental education since the 1990s. Following the feat of being included in the school curriculum, green skills for sustainability has moved centre stage across education and training, at all levels, to create a new generation of leaders for environmental change. WWF is proud to have been part of these landmarks and equally proud of supporting our country's youth who are committed to the environment and the well-being of people.
With the pilot group of six Master's graduates hosted by WWF South Africa in 2011, I watched with great delight the growth and transition of these interns into key environmental positions. They went from bright-eyed new graduates to colleagues who have contributed to WWF and beyond.
Since our first six interns, WWF has proudly been part of the internship journey of well over 100 young professionals placed in South African organisations ranging from conservation agencies to big corporates. The once academic, thesis-led ideas of these eager individuals are now being put into practice where it matters, applied to complex real-life challenges, implemented in projects at scale and promoted with influence where it counts.
These former interns are part of diverse networks of environmentally active organisations and creative individuals. We salute and celebrate these young leaders!
Most recently, the Mail & Guardian named WWF's Environmental Leaders Programme as the winner of its Youth Leadership category in its recent Greening Awards (September 2018).
WWF is looking for more interested parties to partner in expanding the value for young graduates, for the environment, for South Africa, and for its people. For more information see http://www.wwf.org.za/our_work/initiatives/graduate_internships_.cfm