4 Unusual Places To Host A Conference
As we spend more and more time in front of screens, when it comes to conferencing it's about getting out and experiencing something unique, says Carolyn de Kock.
"Conferences, like any event, should be experiential," says Sanine Baird, PR Strategy and Operations lead at Plato Communications. Baird believes taking a conference out of a traditional setting makes it easier to unlock conversations and ignite critical face-to-face time. "It's important that every touch point, from the venue to the catering, is tied together to communicate your message and purpose of getting together."
Open-Top Bus
Inner-city bus tours have grown in popularity, and for corporates the hop-on hop-off experience is an opportunity to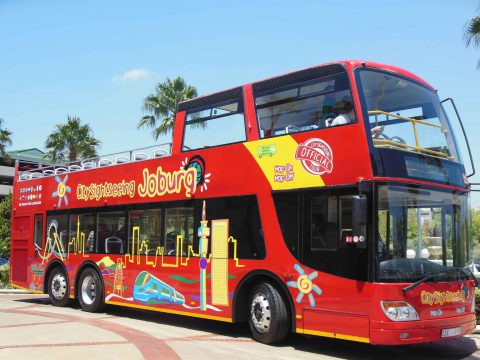 immerse delegates in the real world. "If the conference is about growing entrepreneurship, why not take delegates to visit young entrepreneurs in quirky places around the inner city, where you get to engage and have face time with them?", asks Baird. The bus could move on to a venue like Johannesburg Inner City's Victoria Yards, a vibrant 30 000m² urban complex located in the once-downtrodden suburb of Lorentzville on the eastern side of the city, which brings together artisans, musicians, artists and an urban farming community.
victoriayards.co.za.
Tatoo Parlour 
It's not the first thing that comes to mind when picking a conference venue, but bear with us. Sally Mustang's high-end tattoo parlour in Kramerville, Sandton, is a 400m² steampunk-inspired industrial-era event venue. It's a combination of the founding members' knowledge of the tattoo, marketing and events industries. The intention is to mix innovation with art in a free-flowing area that includes the tattoo area and old-school saloon. Dakota Lee is another of Kramerville's tattoo parlour-inspired event venues. Its motto, "Let's be different together", is printed on the floors of a rock n' roll-style setting, which includes vintage barber chairs with stories to tell. sallymustang.co.za, dakotalee.co.za.
 Aquarium
Cape Town's Two Oceans Aquarium at the V&A Waterfront is an underwater wonderland perfect for a function. There's the option to hire out the entire aquarium (800 guests), or one of four unique spaces that look onto swaying kelp forests teeming stingrays, turtles and sharks. aquarium.co.za.
On A Boat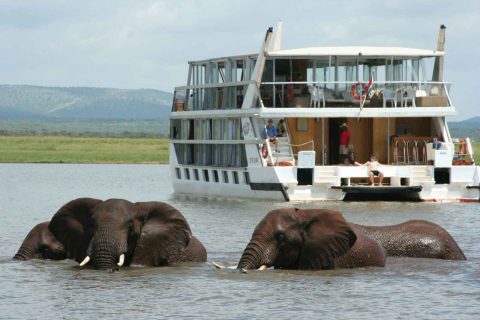 What about a conference with a view that changes daily? Departing from Durban and Cape Town, MSC cruises offer bespoke itineraries and shore excursions. From large theatres to smaller meeting rooms, they have everything a global, technologically driven conference could ask for, plus sports and leisure activities. Moreover, the entire liner can be customised with logos, banners and signage. For something more laid back, there's the Onboard Shayamanzi Houseboats on the Jozini dam, nestled between the majestic Ubombo and Lebombo mountains on the Elephant Coast. Activities include wildlife viewing, tiger fishing and mountain biking. The boats are equipped with all conference amenities including constant Wi-Fi and cellphone signal msccruises.co.za, shayamanzi.co.za.