CoJ In The Driving Seat
South Africa's youth unemployment rate currently stands at an astonishing 29.7% of the 10.3 million young people in South Africa. At just under 30%, this is certainly unacceptable for the country's economic development.
President Cyril Ramaphosa has expressed his concern, calling it "our most grave and most pressing challenge".
"It is therefore with great urgency that we need to draw far greater numbers of youth into productive economic activity, as they will be moved to the centre of our economic agenda," he added.
As such, the executive Mayor for the City of Johannesburg, Herman Mashaba, has replaced small, medium and micro-sized enterprises (SMMEs) Hubs with the first of a planned 14 Opportunity Centres, which are all aimed at empowering entrepreneurs and the unemployed youth.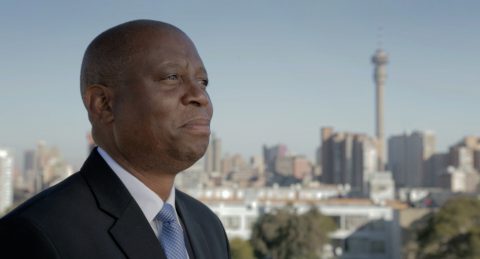 The city's new Opportunity Centres will progress youth development through partnerships with higher education and training institutions – universities and technical colleges.  The centres provide academic training and create temporary employment opportunities through internship programmes; specifically artisan training, in aspects such as carpentry, electrical services, bricklaying and plumbing amongst others.
According to Mashaba, many students have all the necessary qualifications along with theoretical knowledge, but lack practical experience.
The city aims to have all 14 Opportunity Centres – two per region, fully operational by 2021. In addition, Mashaba notes that in this financial year, the city is looking to open four of these centres across the city.
The Mayor's key concern is to develop and empower residents within the city and reduce the reliance on those who immigrate to Johannesburg.
"National government has, since 1994, ignored artisan training and focused rather on patronage and tenderpreneurship," Mashaba tells Infrastructure in an exclusive interview.
"We, as a country, have failed to train young people and provide them with these critical skills," he stated. As a result, the City of Joburg (CoJ) has for the 2018/19 financial year adopted a programme known as Diphetogo, which can be directly interpreted to mean real, transformational change. The programme has a similar objective to that of the Presidency, which envisions forming "partnerships with businesses, organised labour and community representatives to create youth opportunities through internships, apprenticeships, mentorship and entrepreneurship".
Two months ago, President Cyril Ramaphosa launched the Youth Employment Service (YES) initiative, which aims to empower and place 1 million unemployed youth across the economy in companies on paid internships, over the next three years.
Meanwhile, according to the CoJ, it will soon begin registering thousands of work seekers on its Work Seekers' Database, thereby giving people a chance to receive work opportunities.
Mashaba views the 'process of fundamental and transformational change' as "the start of a much bigger project in partnership with the private sector that will see thousands of youth trained, thereby gaining the requisite certification and experience."
"Ultimately, it is when people gain meaningful employment that they will be able to improve their lives," he added.
'The city under construction'
Given that the CoJ only has "R7.8bn to plug the R170bn infrastructure backlog", the mayor's focus is on repairs, maintenance and refurbishments, and ensuring that the city "upgrades more than 50% of the 180 informal settlements and provides electricity for the needy".
According to Mashaba, the poorest of residents continue to live on the fringes, far away from economic opportunities in the city.
"Fifty percent of households in Johannesburg earn less than R3 500 a month. Therefore, the city must direct the provision of new housing to areas closer to jobs, schooling and public transit hubs," stated Mashaba.
Given the massive housing backlog of over 300 000 units which impacts lower-income households, the mayor is intent on turning the City into a "construction site".
Citing the death of 3 children following the collapse of an unstable wall of an abandoned building in Doorfontein (Johannesburg), the mayor explained that this type of tragedy could have been avoided if the process of expropriation of abandoned buildings was sped up.  "These children lost their lives so tragically because our residents don't have safe places to call home," said mayor Mashaba.
In that regard, Mashaba is on a path to expropriate abandoned buildings and those that have been hijacked by criminal syndicates in order to be revamped to safe standards.
Late last year, the City began the process of releasing derelict city-owned buildings for the purpose of being developed into quality low-cost housing for its residents. "Twelve properties have already been released and developers are coming forward with proposals for property upgrades. It is anticipated that another 71 buildings will soon be made available for upgrade.
Furthermore, the CoJ, through its Development Planning and Housing Departments, is set to introduce an inclusionary housing policy; the draft proposes that every new development of 10 dwelling units, or more, must include 20% inclusionary housing.
The vision is that inclusionary housing, when managed privately, would cater for households with an income of R7000 or less per month, the city said.