Women Conquering Glass Ceilings In Male Dominated Sectors
SPONSORED: We round-up four women making significant inroads in their individual arena's.
ANNIE BATCHELDER – Race Director of Amashova Durban Classic Cycle Race

Annie, the Race Director and Owner of the Amashova Durban Classic, has successfully transformed it into one of South Africa's largest and most prestigious cycling races. Since taking over in 1999, she has significantly increased participation, with 10,000 riders from South Africa and beyond now taking part. Annie and her all-women team accomplished impressive feats, such as securing full road closure for the race and successfully rebranding it in 1999. Their hard work and dedication led to the Amashova Durban Classic being recognised by the UCI, making it the only event in South Africa and Africa to comply with the strict race regulations set by the global governing body for sports cycling. 
NOKHUTHULA MSIBI – Project Lead, 3Sixty Biomedicine Salome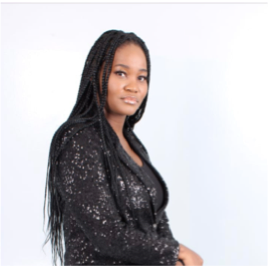 Nokuthula Msibi, a 30-year-old businesswoman, is making waves in the pharmaceutical and medical devices industry. With a background in genetics and biochemistry, she currently holds the positions of Project Lead at 3sixty Nuclear Medicine and Acting Brand Manager at 3sixty Biomedicine. Nokuthula is passionate about revolutionising patient care and is proud to be part of 3sixty, a 100% black-owned company with an extensive product portfolio. She believes the South African health industry has room for growth but requires skilled professionals with an entrepreneurial mindset. Nokuthula's success can be attributed to her passion, resilience, focus, enthusiasm, and teamwork. Her current project in nuclear medicine, aimed at improving the quality of life for patients with limited treatment options, holds special significance to her. Outside of work, Nokuthula enjoys reading and hiking. She draws inspiration from Beyoncé's work ethic and boundary-pushing projects. Nokuthula resides in Rivonia, Sandton, and serves as an inspiration to those seeking to make a difference in the healthcare industry.
SARAH COLLINS – Founder & CEO of Wonderbag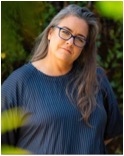 Sarah Collins is a remarkable individual, embodying the qualities of an entrepreneur, visionary, equality innovator, women's rights activist, political warrior, author, and extraordinary woman. Hailing from South Africa, Sarah's character is marked by its eclectic and monumental nature. Wonderbag, a venture, stands as Sarah's most profound and audacious accomplishment to date. This revolutionary product, rooted in ancient heat retention technology, has reshaped global perspectives. It brings about life-changing impacts in countless communities across the developing world. By saving CO2 emissions from cooking fuels, the Wonderbag stimulates economic growth, generates carbon credits, and fosters sustainable solutions. It saves time, reduces fuel costs, conserves water, combats deforestation, and ultimately saves lives.
MIC-SHANE BROWN – Oracle Financial Advisory Services
At the age of 18, Mic-Shane joined African Mutual Financial Services, a local financial services company, as a junior administrator responsible for email related services and filing. She really excelled at her job and was promoted to full administrator within the first year. 
The journey was not without its difficulties as with any small startup, she faced months of little to no salary, technological challenges while being administrative support to the company. Despite the obstacles, Mic-Shane's tenacity and exceptional attention to detail soon caught the attention of her clients and superiors. She rapidly climbed the corporate ladder, transitioning from entry-level positions to managerial roles in the organisation. As Mic-Shane's career progresses, she considers her legacy and how she could make a lasting impact on the finance landscape.