Technology Influencers
Adam Oxford speaks to two women who know how to help address the gender imbalance in technology.
Yemi Keri – CEO Heckerbella, Co-founder Rising Tide Africa
Lagos-based Yemi Keri started her Information and Communication Technology (ICT) consultancy firm, Heckerbella, after leaving SAP West Africa, nearly nine years ago. Since then, she's worked with countless businesses on digital transformation programmes and with the Nigerian government on flagship projects such as a new system for pension administration. These days, it's for her work outside of Heckerbella that she's becoming increasingly well known. As one of a group of angel investors who regularly saw pitches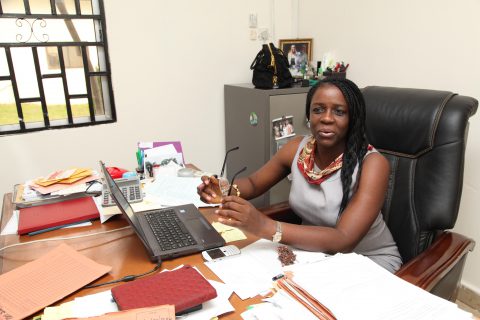 from aspiring young tech entrepreneurs, she was struck by the difference between the quality of pitches given by male and female founders.
"Women consistently showed more passion about their product, but they weren't so strong on presentation and financials," Keri says.  "When women pitched they tended to do it in the spirit that 'if someone can just see the truth and social impact of what I'm doing, they'll invest'." To help women gain the confidence to engage in the 'hustle' that entrepreneurs looking for funds need, Keri  and her co-founder Dr Ndidi Nnoli-Edozien looked at the global organisation Rising Tide, which matches female-led with experienced mentors from the investor and business community.
The result: in September 2016 the pair launched Rising Tide Africa, and they already have five successfully-funded start-ups under their collective belt. These range from an event management company to an online food delivery service. Boosted by their progress and success, they are currently in the process of expanding into Kenya, Ghana and South Africa – with the whole continent ultimately in their sights.
The majority of mentors prefer to conduct sessions remotely using tools such as Skype, Keri explains, so engaging in cross-border mentorship is a natural evolution.
"There's a real need for mentorship programmes because so many entrepreneurs in Africa didn't go through the right education for entrepreneurship," Keri says, "they start businesses out of need, or because they can identify problems that need solving. We supply mentoring, but also investment opportunities and education. Our plan is to make training materials available on the site".
Refilwe Ledwaba – Founder and CEO, Women and Aviation
Refilwe Ledwaba didn't grow up wanting to be a pilot. As a child in rural Limpopo, she rarely thought of planes at all. It was only after she found herself graduated from the University of Cape Town with a BSc (that she couldn't receive because of her outstanding student debt) that Ledwaba took to the air, joining the cabin crew for one of South Africa's smaller operators.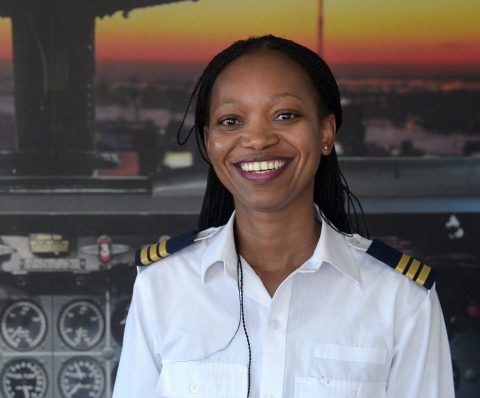 What was initially a job to make ends meet turned into a passion: Ledwaba earned her pilot's licence and flew helicopters for the South African Police Service for several years before returning to commercial aviation. She has added an MBA to her list of qualifications and in addition to flying and training people to fly both aircraft and drones, she runs the start-up Women and Aviation (W&A), a hybrid organisation dedicated to inspiring Science, Technology, Engineering and Mathematics (STEM) leaders in Africa, with a focus on aviation and space.
Globally, women account for less than six per cent of all commercial pilots, and while South Africa's ratio is slightly better than this, we are still a long way behind. Through W&A, Ledwaba hosts networking events and publishes coffee table books showcasing the long history of female pilots in South Africa. She is justifiably proud that W&A's business activities are helping to fund its non-profit organisation (NPO).
"The whole objective of our NPO is to promote STEM education as a segment to young women in schools all over the country," Ledwaba explains, "but we're primarily focused on aviation and aerospace as well as opportunities in these fields".
Ledwaba regularly flies all over the country visiting schools in rural communities. "Up until you arrive, a lot of the young women have never seen a woman in a role like this," Ledwaba says, "they can't believe that it's possible for a woman to be a pilot or an astronaut. I encourage them to be engineers though".
One area that Ledwaba is particularly excited about is the use of drones. There will be thousands of opportunities for qualified drone pilots in the near future, she says. "Drones can address so many problems," Ledwaba says, "we show them how to fly and teach them how this technology can be used to improve living conditions in their own community".