---
Leading the charge for women empowerment in a world that's dominated by men is no easy feat, writes Tamsin Oxford, but Dr Precious Moloi-Motsepe believes in every woman who has an idea and the heart to bring it to life.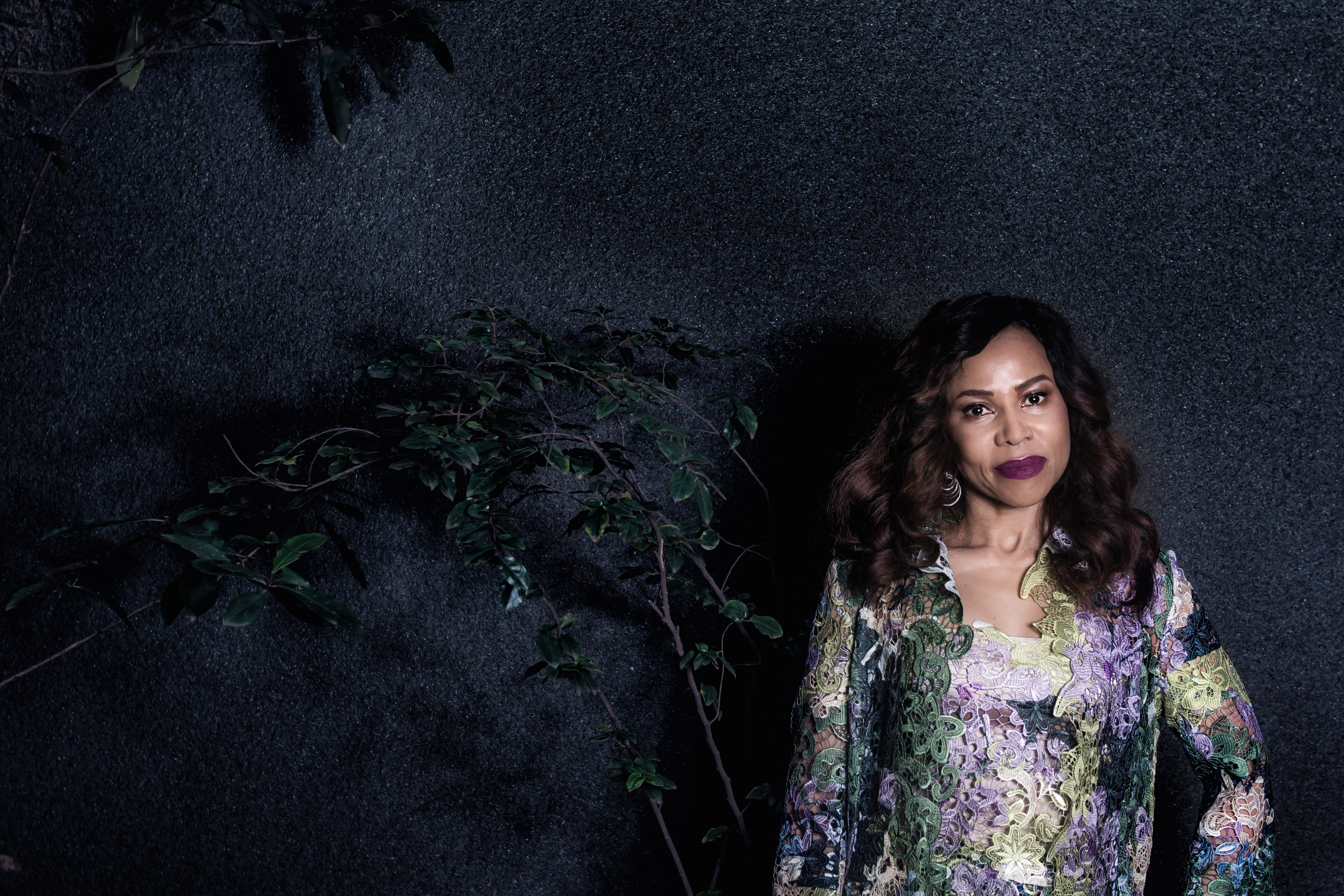 Image: Dr Precious Moloi-Motsepe
"Women often don't have confidence in themselves; they don't believe enough in what they can do and their own potential," says Dr Precious Moloi-Motsepe, a medical practitioner with a special interest in women's health, executive chairperson of African Fashion International (AFI) and founder of the Motsepe Family Foundation. "They face challenges and hurdles that can impact on their self-belief. Sexual harassment and issues around confidence, imposter syndrome and gender bias make them vulnerable in the workplace, and, if we are confident enough to forge ahead and communicate boldly, then we are perceived as bossy. The playing field should be level, but it isn't."
The first steps into the minefield of corporate patriarchy and preconceived ideas around roles and gender stereotypes should not be taken gingerly, for fear of treading on toes or landmines, but boldly and with confidence, she believes.
"It starts with you believing in yourself. Speak up and own your future," says Moloi-Motsepe. "The fact that we even need to think about tips and tricks that will help us to cope and manage the issues that continue to impact on women in the workplace is terrible. We shouldn't need these in the first place, but your first tip when it comes to personal and professional success is to be bold and use your voice. We need to be the change that we want to see  in our environments and the world."
This is particularly important when it comes to perhaps one of the most insidious issues facing women at work: sexual harassment. It comes in many forms, but ultimately it is about power, and it leaves women in the workplace feeling vulnerable and alone.
"When we are confronted with sexual harassment, it takes a while for us to admit it is happening, and that is unacceptable," says Moloi-Motsepe. "We need to be rooted and confident in who we are. If you don't like something, do something about it. Change it."
The hurdle of being heard
For many women, one of the biggest challenges they face is the boardroom, as they often feel disrespected and undermined. They speak up, only to be ignored or talked over. Often, they come up with ideas, only to see them taken by someone else, so they stop talking and engaging. This must change, and  only the women sitting at these tables can become the agents of this change. It isn't a shout or scream; it is a fearless step towards a future where women own their voices.
"We need to be the ones who say, 'I will  ensure this company supports women; I will bring more women into this space'," says Moloi-Motsepe. "We have a responsibility to ensure that there is change in our time. I truly believe that we need to create an environment where human resources can recruit selectively and strategically to ensure they increase the number of women in the company – to ensure that, right at the hiring stage, our credibility, talent and ability are not undermined."
Women represent just under half of the  global population – more than 7.5 billion people, of which there are 100 women for every 102 men. That's a significant amount of economic power and intellectual talent.
Research by the International Monetary  Fund (IMF) has shown that if women enter the workforce, they have the potential to notably impact on economic growth and reduce inequality.
According to PwC's Executive Directors' Remuneration report released in 2016, women face challenges that, on average, their male counterparts do not. This negatively affects the education of women and inhibits their participation in the labour force. It also affects their choice of career, as it forces them to seek part-time work or work in the informal sector, which is more accommodating of their childcare duties, the report states.
The report does, however, show that more CEOs, heads of state and other leaders are committing to gender-equality goals. There are more female graduates in historically male-dominated fields such as mining, construction, civil and mechanical engineering, and aeronautics, but a discrepancy in the gender pay gap still exists and it is not improving. The discrepancy is at executive level and at lower employment levels.
"The issues around the pay gap are still here," says Moloi-Motsepe. "Many women feel that their progression through a company is often slow or frustrated in some way. This is further impacted by the issues that women face when it comes to starting a family or managing both a career and children. There is this expectation that they have to stay excessively long hours to succeed. As a result, many women leave the formal sector, as they cannot cope with the pressure."
The starting point
Leaving the corporate treadmill that refuses to acknowledge either their contribution to the business or their need for increased flexibility is often the only solution.
"Women go out and start their own micro-enterprises – businesses that give them the freedom to select their own hours and responsibilities so they can manage the pressures of parenthood and career more effectively," says Moloi-Motsepe. "This then introduces some of  the issues that impact on women entrepreneurs; the playing field isn't level out there on the startup field either."
There is a common misconception that women start businesses primarily because they want to start families, but the reality is that women are as ideas-driven and as dynamic as their male counterparts. The problem is that they face more complex challenges when it comes to sourcing funding or support.
A Study to Explore Growth Barriers Faced by Female Entrepreneurs, done by the Graça  Machel Trust, shares that a third of women entrepreneurs have not participated in any training for their business; over 50% of the female entrepreneurs cited access to finance (31%) and access to markets (23%) as the two main challenges they face and are still to overcome; and the two biggest obstacles cited in accessing finance are collateral requirements and prohibitive interest rates. It found that out of the total of respondents that applied for a loan, only just over a quarter of them were successful.
"It is much harder for women to gain access to funding than it is for men," says Moloi-Motsepe. "Access to markets is also a challenge, given that we are still seen as the person who has to be at home with the family. How do we manage running a business and travelling extensively, alongside raising a family? It needs to be made far easier for women to manage all parts of the pie. We need to look at trade agreements and opportunities that are designed to benefit  women specifically, allowing them the freedom to grow their businesses from micro-enterprises to the size of their dreams."
South Africa certainly isn't short of policies. As Moloi-Motsepe points out: "We have so many, but the disconnect lies in their implementation. If we are talking about women empowerment and policies, we need to put our money where our mouth is and uncover how policies can translate into action on the ground."
Corporate and government budgets need to support this level of change, and organisations such as the  and the Motsepe Foundation are talking to the right people to ensure that these budgets reflect what the  policies say. It is a daunting task, but it will make a significant difference.
Moloi-Motsepe concludes: "The landscape is difficult across the board, but there are countries and companies that are doing women empowerment really well. In Rwanda, I was incredibly impressed with how strongly they believe in bringing women into leadership positions, and in South Africa we have seen a willingness in our government to put women in cabinet. Really, the challenge in our country lies in the private sector, where the representation of women at the executive and board level is very low."
Leadership tips
Dr Precious Moloi-Motsepe's top tips for leadership success:
1. Often we complain that our ideas are stolen. Instead, thank the person for bringing up your idea by saying, "Thank you for mentioning my idea; I am so glad you support it."
2. Own the space you are in, otherwise other people will take it from you.
3. Knowledge is power. Update yourself constantly, read broadly, understand the environment and the world.
4. Be professional and always read. If there is a board meeting, read and understand the issues, and present both yourself and your  work flawlessly..
5. People expect more from you as a woman, so always be prepared, always give your best and claim your ideas.
Finding truth
"Here I was, a girl who came from Soweto, sitting in a room with people like Bill Gates, Sheryl Sandberg and Elon Musk." – Dr Precious Moloi-Motsepe on one of the biggest highlights of  her career
Dr Precious Moloi-Motsepe trained as a doctor, started her own clinic that specialised in women's health issues, started African Fashion International and created the Motsepe Family Foundation. She empowers disadvantaged women in townships through her Design for Life initiative that supports education and diagnosis of breast cancer in women from rural communities.
Every step of her entrepreneurial journey has been inspirational and inspired as she's followed her heart and her passion to build an empire, and she's remained graceful, kind and supportive of other women as they embark on journeys of their own.
Today, Moloi-Motsepe has a list of achievements that run longer than most pages, and every one is testimony to her unwavering spirit and determination. Gift from Africa appointed her its Champion for Africa, she is the director of Synergos in Cape Town, the chairperson of Leisureworx, the winner of South Africa's Most Influential Women, and a member of both the Ethics and Human Rights Committee and the Cancer Association of South Africa.
---