Home » » Word On The Street
Word On The Street
---
Everyone has an opinion, but what do millennials really think about loyalty and rewards programmes? Penny Haw took to the streets and asked a few millennials to explain themselves.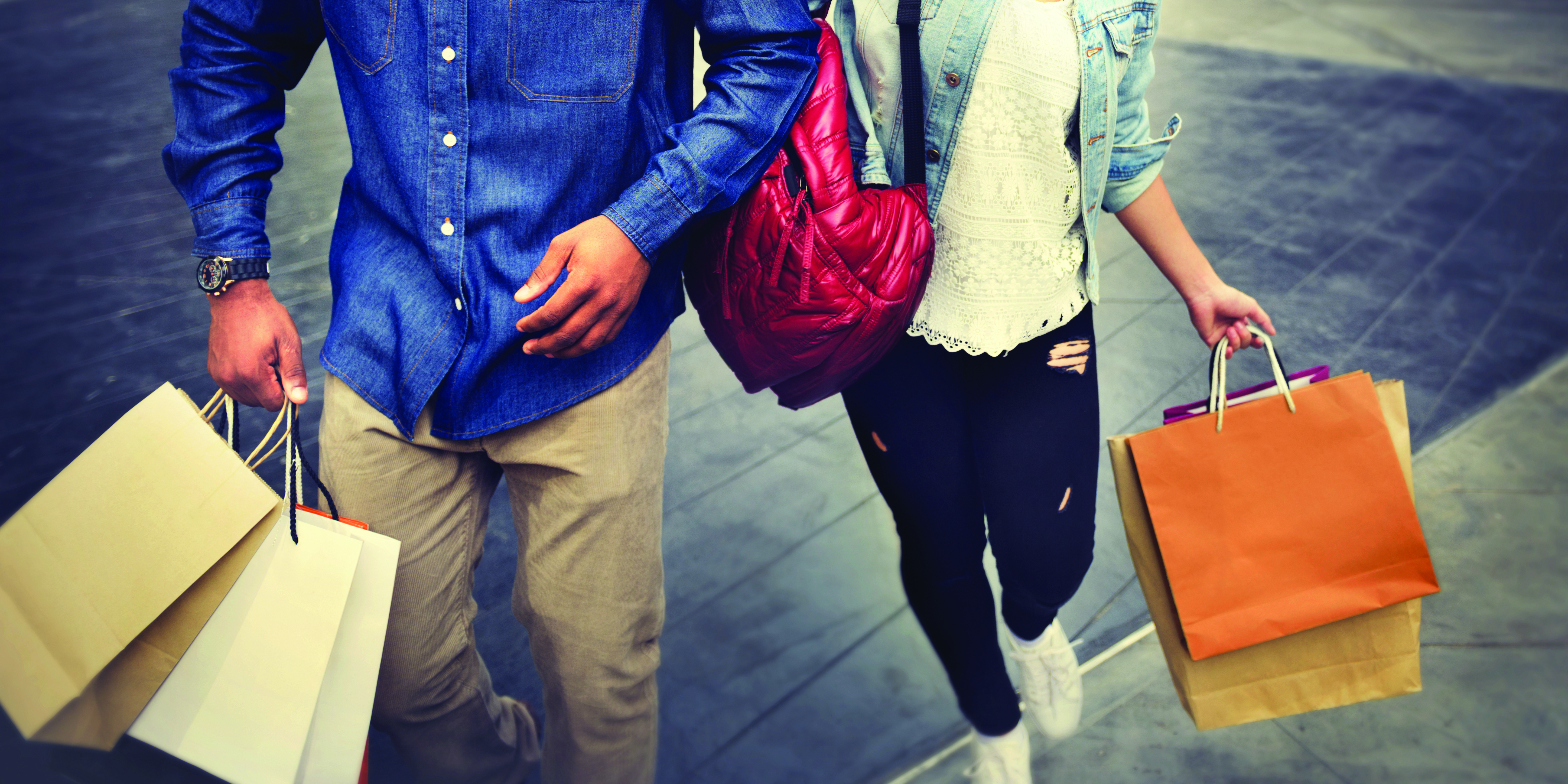 Image: ©Shutterstock
Millennials currently comprise the largest generation who will soon hold the greatest spending power in the world. They are allegedly very different from their predecessors in several ways. Millennials are more likely to try out new things and take risks than their risk-adverse parents and grandparents. They like to challenge the status quo and speak their minds if they believe something could be better or more effective.
Because they are connected 24/7 and dependent on technology, the millennial buying cycle is accelerated and they are willing to spend more. The generation is collaborative and vocal, and this means they are constantly on the lookout for opinions, validation and recognition from their peers. They want instant gratification. But are they brand loyal and, if so, what drives this? Do loyalty and rewards programmes play a role in this?
The spending generation
Owen Khoza – who recently transferred to Cape Town from Nelspruit in Mpumalanga because of his job with the Department of Agriculture, Forestry and Fisheries – is a millennial in his late 20s. Loyalty cards in his wallet include Smart Shopper, Clicks ClubCard, WRewards and Rewards & More from Markham. And he's not afraid to use them.
"Older people often say that we [millennials] are reckless and spend our money too easily," he says. "But I don't agree. I am interested in ways of saving money, and when someone tells me about their loyalty or rewards programme, I always listen. But I don't always sign up. I look very carefully at what is offered by way of reward, and whether or not I need the products or services on offer – or, in the case of clothing, if I like the fashion and quality on offer. And, of course, it matters that the business is conveniently located, and that the programme is easy to manage."
Khoza's approach is in line with a recent  survey conducted by the Ipsos Group, which found that millennials are more motivated by discounts than by brands.
Fellow millennial, Jacques Cilliers – who is a content manager at Johannesburg agency Engage Joe Public – puts it this way: "Millennials don't necessarily care about a brands' heritage or tradition – unless we're talking about political parties. Social responsibility is a big concern for millennial thinkers. We are also after experiences. We don't care about your product – it's about what your product enables us to do or experience that matters."
That's not, he continues, to say millennials don't respond to rewards: "Free stuff, whether it's a free coffee after five coffees or whatever … well, everybody loves benefits. But the millennials I know are loyal to brands because of a relationship they've built with those brands. Often this relationship moves quicker with the help of freebies or rewards programmes than it would have otherwise. But there is the risk that the trust will be broken once millennials become accustomed to a certain level of rewards and are then deprived of it."
Another study, this time Fusion's Massive Millennial Poll, found that 55% of millennials consider their parents their best friends, which implies they are influenced by their folks' buying decisions and habits. Twenty-one-year-old Cape Town university student Claudia Hitzeroth's attitude to loyalty bears this out.
"I'm definitely loyal to brands I grew up with," she says. "My parents shopped at Pick n Pay, and so do I. I share a Smart Shopper card with my two housemates, and we're very diligent about using it. As students, the rewards and savings are meaningful to us. I am also a Discovery Vitality member, thanks again to my parents."
Jason Desai, a Cape Town-based co-owner of a graphic-design company and father to two small boys, concedes that loyalty and rewards programmes play a significant role in his and his wife's shopping decisions. "In today's economy, we are grateful for any opportunity to save," he says. "I was disappointed to discover that Absa Rewards only rewards members for fuel purchases when we fill up at Sasol garages. Sasol is not big in Cape Town."
But, contrary to what others believe about millennials, Desai is brand loyal: "When I find a brand that I like, I am totally loyal to it – unless something goes drastically wrong. For example, until a few years ago, I bought a pair of jeans from a major clothing brand, and the stitching gave out while the clothing was still new. I was so badly treated by staff when I took them back. I'll never purchase another piece of clothing from that brand."
Hitzeroth has the final word: "I don't think loyalty and rewards programmes are compelling enough in themselves to millennials to give companies their business. The brand has to offer more or mean more to an individual because of a prior relationship. For example, I've been a loyal Marcel's Frozen Yoghurt customer since I was about eight. I'm an active member of the loyalty programme. But I don't buy Marcel's as often as possible, so I can earn some more free yoghurt; I buy it because it's delicious."
The millennial factor
They're comfortable with and expect interactive and state-of-the-art technology to access a rewards programme, and they expect instant gratification – they are the millennials. And while some are still living in their parents' basement, the US-based Colloquy Customer Loyalty in 2015 & Beyond Survey noted that millennials have an estimated US$600-billion in annual buying power. They simply cannot be ignored.
They respond to initiatives that incentivise good behaviour by offering tangible rewards. One such programme is OUTsurance's OUTbonus, which rewards members in cash for not claiming for three consecutive years.
The notion that millennials should be grateful for what they get is not necessarily borne out in the Colloquy survey: nearly two-thirds had joined a loyalty programme within the past year, and they respond to exclusivity (that famous sense of entitlement), lifestyle values and immediacy more than any other age group surveyed. A full 25% of them said they joined a programme because it offered "access  to members-only events".
Loyalty-programme consultant Peter G Wray of PGW Ltd in the UK, who has a global client base, describes the millennials as a "global tribe".
"Whether in Manhattan or in an economically suppressed part of South Africa, their thinking and aspirations tend to be similar," he says.
Certainly in the entertainment field, this is borne out by Ster-Kinekor's SK Club: "Youth audiences demand very different things to those with an existing affinity to a brand. We find that rewards or benefits that give exclusivity are highly valued across younger audiences compared to simply adding discounts," says Ster-Kinekor's General Manager of Customer Relationship Marketing Darren Hampton.
The Colloquy survey showed that millennials have little tolerance for unnecessary effort, "unneeded communications or inconvenience", with nearly half of them withdrawing from a programme because "it sent irrelevant communications". This is one of the reasons programmes such as Edgars' Thank U rewards programme invites members to use its website to check points balances, peruse rewards, spend points and ask questions whenever it suits them.
---