Why Are South Africa's Startups So Keen To Leave?
---
Our strict exchange controls may well be pushing South African entrepreneurs away, and stifling the local innovation that these regulations claim to protect. Carolyn de Kock reports.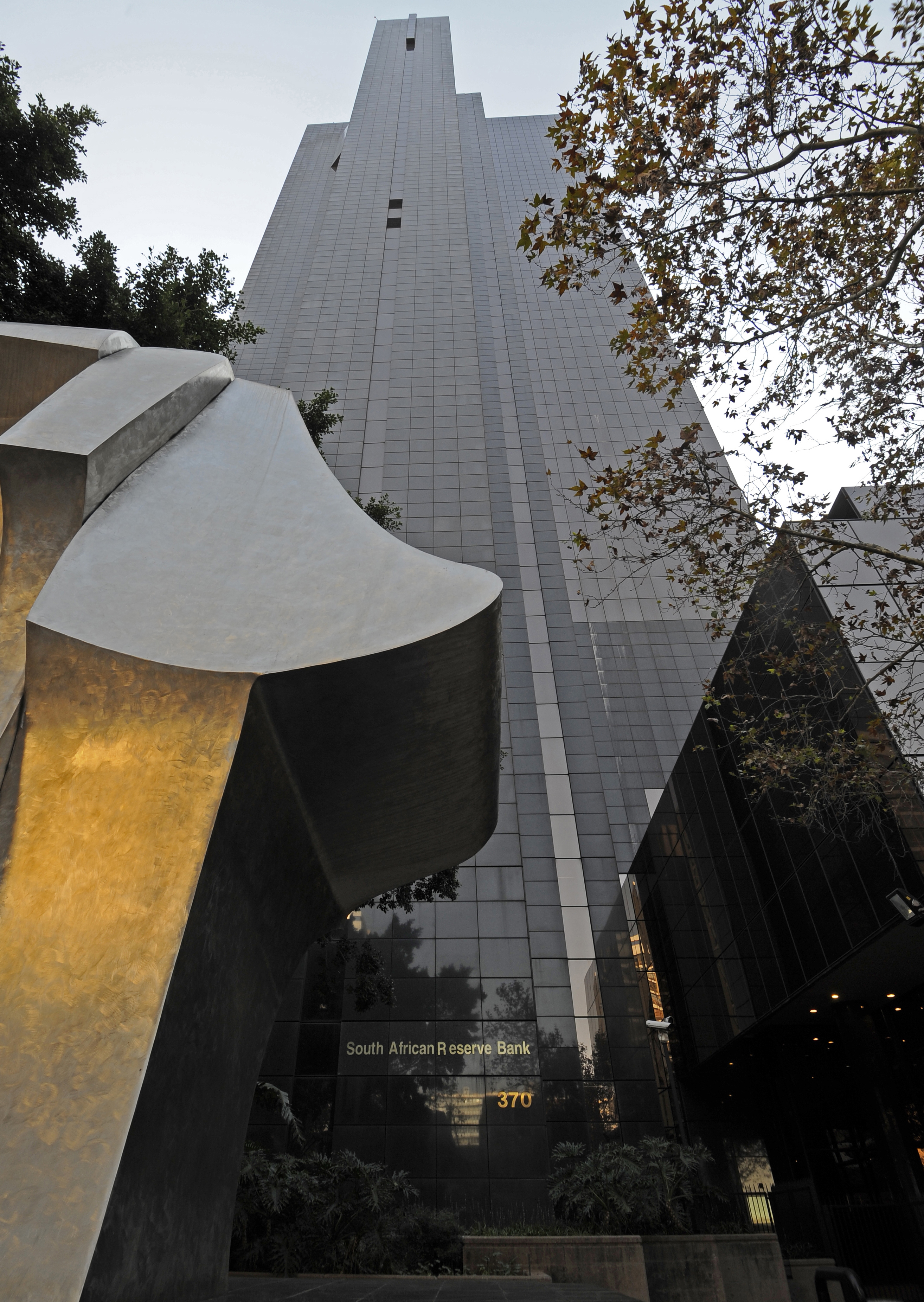 Image: Reserve Bank Building
Keeping successful businesses and people in South Africa is a problem. Reports suggest that 1 000 millionaires left in 2016, along with several large international conglomerates. At the top end, this includes companies such as the US-based Chevron, which is currently in the process of selling off its assets in the country. But it's also apparent in smaller businesses, particularly those seeking global opportunities.
Partly, this is because of the usual recipe of economic uncertainty and red tape, but as digital transformation brings the world even closer together, something else has come to the fore. Any South African business wanting to play in the international market will face stifling exchange controls.
The most well-known tech entrepreneur to decamp was Mark Shuttleworth, who famously paid more in levies to get out of South Africa than he did to get into space. He was forced to pay the South African Reserve Bank (SARB) a levy of more than R250-million (about US$30-million at that time) when he left in 2010. His reason for repatriating to the Isle of Man in the first place was because South Africa's restrictions on capital movements debilitated his international operations; had the regulations not existed, as in Canada or Australia, Shuttleworth may well have stayed in South Africa, contributing to local innovation, employment and tax revenue. "It is more expensive to work across South African borders than almost anywhere else on Earth," he says.
But while Shuttleworth's case made headlines, there is a steady stream of successful businesspeople following in his footsteps. Startups in the online and tech space can theoretically compete in international markets from anywhere in the world, because that is how the internet works. But overseas investors are put off by the red tape around buying and selling equities in fledgling companies with potential.
And there is another problem. More often than not, the main asset of a high-tech startup is its intellectual property. But our strict exchange controls also restrict the movement of IP and profits made from it, which has left developers unable to sell their wares in some of the biggest online markets of all.
South Africa's exchange regulations
The SARB's Exchange Control Regulations govern and raise levies against revenue and capital coming into, and leaving, the country. Up until 2012, the general view was that intellectual property was not considered capital; that year, the Reserve Bank included intellectual property in the term "capital".
In 2014, the SARB relaxed regulations slightly, but only for private companies operating in the technology, media, telecommunications, exploration, and research and development sectors. The restrictions around IP movement go further. If a company develops a successful app or game that a bigger firm wants to buy, there are complications around the transfer of IP. According to law firm Webber Wentzel, locally generated IP must remain registered in South Africa, and may be assigned offshore only if strict criteria are adhered to – namely, that the offshore entity retains its SA tax residency. However, the inflow and outflow of royalties are still subject to normal exchange control regulations.
Software developers, then, have a maze of costly regulation to navigate whenever they contemplate a cross-border transaction or enter into licensing agreements abroad.
Nicholas Hall, one of South Africa's leading digital entertainment lawyers and founder of Interactive Entertainment SA, points out that game developers don't even have direct access to the world's largest marketplace for games, the Google Play store, as South African firms cannot register for merchant accounts.
"As soon as these companies start making money and realise it is not beneficial to be in South Africa," Hall says, "they incorporate offshore and they leave."
According to Ventureburn's latest Startup Survey, which polled around 2 000 tech startups, the most profitable local businesses are service-oriented, with 67% of the companies reporting a profit. This could indicate that regulations are forcing South Africa's tech startups to lean towards service-oriented businesses rather than those centred around innovative development.
There is some good news, however. After consulting with the industry over the last couple of years, National Treasury has proposed that SARB approval for "standard intellectual property transactions" be lifted. Experts are cautiously hopeful that this will eventually help local teams compete internationally, but with recent changes at the top of the Treasury, it's unclear yet whether this commitment will stand."
Other push factors
Entrepreneurs move overseas for a variety of reasons, though, and not just because of regulation. The truth is there is simply more money for investing in tech firms in Europe and the US, and investors are less risk-averse too.
According to the innovation experience manager of Braamfontein's newly renovated Tshimologong digital innovation precinct, Tanye ver Loren van Themaat, the market is quite small in South Africa, and there is a lack of integration with other African countries. "Businesses that can demonstrate an ability to sell in foreign markets will be favoured  by investors."
Of course, it's also true that, by their nature, entrepreneurs tend to be adventurous, and moving to be closer to the international heart of their industry is very tempting. A survey done by New World Wealth created a scorecard of the main factors that encourage wealth creation in a country. South Africa scored 4/10 overall. Our strongest score was for a well-developed banking and financial system, which is encouraging for both investment and wealth creation. But a low score on things such as company tax rates, economic growth and government intervention is dragging down our overall outlook.
The report also shows that South Africa has one of the highest tax rates when compared to other emerging markets such as Dubai and Singapore.
Our startup scene still bustles
Despite challenges, South Africa has a vibrant entrepreneurship sector. Our startups raised some $54.6-million in 2016, the highest on the continent, according to data collected by Disrupt Africa's 2016 funding report.
"We are producing some real global competitors, like Giraffe, an automated mobile recruitment agency, which has been nominated by CNN as one of 2017's top things to look out for in the world," says  Van Themaat.
Vinny Lingham, popular judge on South Africa's Dragon's Den and founder of Gyft, urges tech startups to tackle opportunities in South Africa and Africa more broadly, rather than move abroad. Lingham left South Africa in 2008 to set up his first business, Yola, in San Francisco, with a vision of competing in the global technology market with millions of internet users. At the time, broadband connectivity and internet usage on the African continent could not compete, but with the rapid growth of Africa's mobile phone usage, he believes it is the next  great frontier.
"I highly recommend that South African entrepreneurs focus their energies on building the next big thing for South Africa and the African continent."
---