When Gender Equality Remains Unequal
---
There is still no meaningful women empowerment in South Africa's workplace, claims Puseletso Mompei.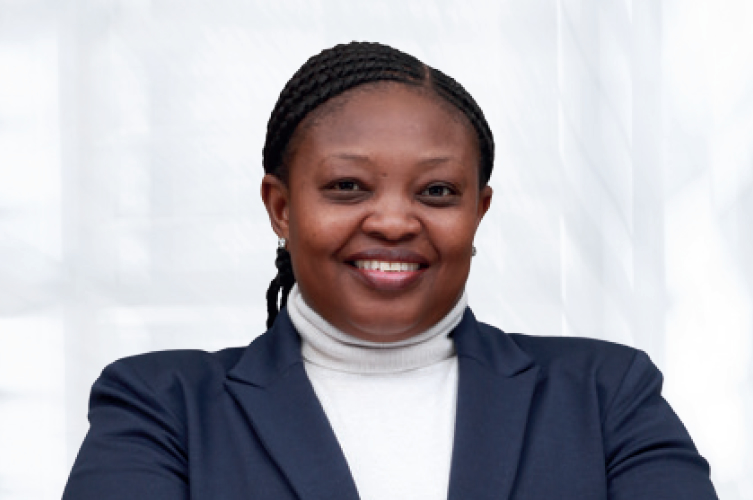 Image: Dudu Msomi, CEO of Busara Leadership Partners - Bastion Graphics
Although South African women are making great advances in the workplace, corporate South Africa still has more work to do, particularly when it comes to leadership positions. According to PricewaterhouseCoopers, companies with the highest percentage of women on their boards also tend to outperform those with lower percentages of women on boards. This includes higher returns in sales, a greater return on invested capital, and a higher return on equity.
The Black Management Forum's (BMF's) Gender Desk was launched in 2013, with the aim of helping female members to rise beyond their current level at the workplace. The Gender Desk takes a holistic look at women empowerment, and recognises that gender issues are not only related to women but also require the engagement of institutions, companies and men to deliver sustained results.
According to the World Bank's 2012 Gender Equality and Development Report, gender equality is a core development in its own right. According to the report, greater gender equality is also smart economics, enhancing productivity and improving other development outcomes, including prospects for the next generation and for the quality of societal policies and institutions.
Economic development is not enough to shrink all gender disparities, but corrective policies that focus on persisting gender gaps are essential.
Recently, the BMF Gender Desk held a strategy weekend to hone in on its focus. The session was facilitated by Dudu Msomi, CEO of Busara Leadership Partners – a research-orientated, strategic, advisory service and consulting company, whose expertise is to facilitate the conception and execution of effective strategies.
Msomi led the Gender Equity Catalysts Committee (formerly the Gender Desk), comprising  12 BMF members including Busi Mavuso, BMF managing director, and other members such as Dr Tshegofatso Gopane, Thembi Manyike and Nela Mojanaga, who chaired the committee.
An invigorating range of issues were raised at the session, including corporate culture and policies, which have been shown to interfere with and inhibit female advancement.  This discussion is highly topical and in line with the Johannesburg Stock Exchange's (JSE's) recent adjustment of listing requirements. The JSE announced that as of January 1, 2017, all listed entities will need to have a policy on the promotion of gender diversity at board level, as well as disclose how they are performing against this policy. The JSE does not set any targets, but encourages companies to have voluntary ones.
Another discussion closely aligned to this is the misunderstanding and misapplication of policies by corporates. This tends to relegate good policies to the background and, as such, they are barely reflected in the daily realities of the workplace.
The gathering also discussed the impact of patriarchy, which the Commission for Gender Equality has identified as the source of all the impediments to gender equality.
Looking past the more structural impediments, discussions delved into the unhealthy competition among women, which requires efforts to create camaraderie by fostering a more supportive workplace environment through constant, open communication, especially during times of stress, deadlines or transitions.
Networking was another area identified as needing more focus. For women, one of the overriding challenges is that existing networks in organisations are often male-dominated "old boys networks". These networks are difficult for women to break into, and women are often unable to commit the extra time outside of work hours due to their home commitments. The session acknowledged the benefits of networking, which range from up-to-date information for work-related topics, being aware of new trends and attracting new opportunities to stimulating new ideas, fresh insights and knowledge. Networking helps women gain different perspectives and opens doors to people they wouldn't otherwise reach. For women who really want to climb the ranks, networking can also give them more visibility.
Another topic highlighted as needing to be remedied is the harassment of women professionals and entrepreneurs.
The strategic objectives arising from the strategy weekend include a more active role in advocacy for the expansion of access and opportunities for women, and heightened engagement with more thought leadership. Additionally, the Gender Catalysts committed to advancing socioeconomic transformation, which is crucial, because findings revealed that in 2015 women were on average only earning the same amount as what men earned 10 years previously.
In 2006, the average female annual salary was estimated to be R90 000. By 2015, this had risen to R165 000 a year, compared with the average male annual salary that had risen to about R315 000.
Beyond salaries, gender disparities continue to exist in access to benefits. The proportion of employees who had access to pension/retirement fund contributions by their employer
stood at 48.9% in 2014 but, according to Statistics SA, access was higher among male employees relative to female employees.
Another strategic objective is developing managerial leadership. This ties in strongly with recent findings that, despite an increased presence of female employees in mid-management positions, executive positions continue to be male-dominated. Women are especially underrepresented in areas of governance, directorship and executive leadership.
According to Mojanaga, what will differentiate the BMF Gender Catalysts initiatives from existing women's transformation drives is that these initiatives are developmental; have scalability; create support mechanisms for women in leadership; and have envisaged sustainability. —
What the research reveals
Women hold less than a quarter (23%) of senior management positions at South African companies.
9% of local businesses do not have any women at all in leadership positions.
Among South Africa's top 40 companies listed on the JSE, there is just one led by a female CEO.
Of 334 executives in the JSE's Top 40 companies, only 17% of executives are female.
Female CEOs decreased from 5% in 2012 to only 2.5% in 2015.
Unemployment among women was higher than among men – 28.3% for men and 30.7% for women.
The current slow rate of progress means that it will take 25 years for gender parity to be reached at senior executive levels, and more than 100 years to reach equality in the C-Suite (important senior executives).
Sources: Grant Thornton, Jack Hammer – executive search and recruitment firm.
---