Home » » Wake Up To The Smell Of Coffee
Wake Up To The Smell Of Coffee
---
Café culture is thriving in South Africa. Adam Oxford explores the opportunity for growers to capitalise on our thirst for coffee.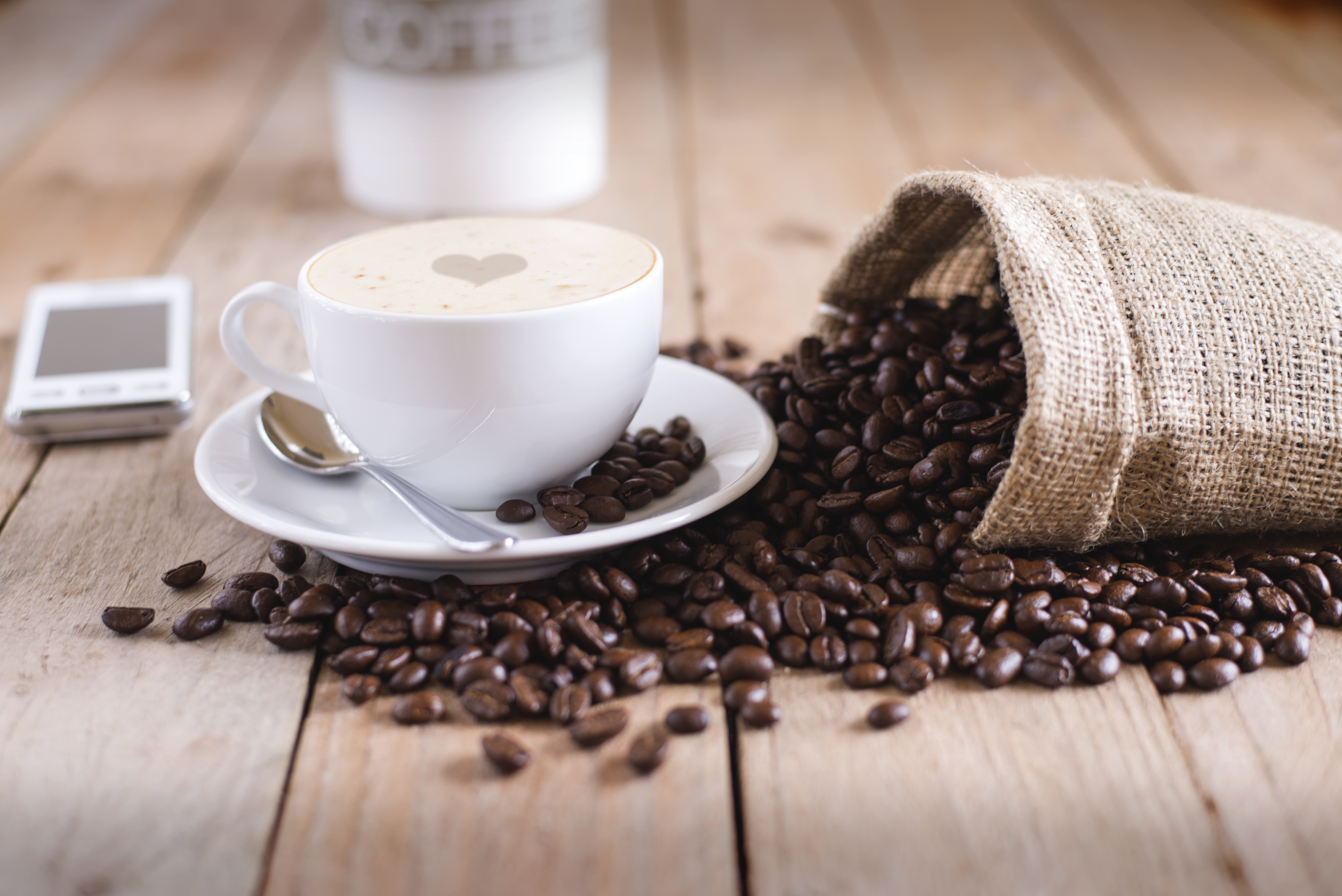 Image: ©Pexels
Next time you stumble for the kettle, all bleary-eyed and semi-conscious, consider this: around 60% of the world's favourite caffeine kick, coffee, is grown in just four countries in South America and Asia. Brazil is, by far, the most prolific producer. Of the nine million tons of coffee harvested in 2016, more than a third came from Brazil.
By comparison, all of Africa produced closer to a tenth of the global total. Those who know a little of the history of the beverage might raise an eyebrow – the name "coffee" is believed by some to derive from the Kaffa region of Ethiopia, and the plant itself is native only on our own continent.
South Africans love coffee. When Starbucks opened its first branch here last year, the queues were around the block. According to the International Coffee Organization, we're the 17th-largest importer of the stuff in the world (although, to be fair, the entire European Union is grouped as one country in its stats). Our consumption is increasing at a rate of 6% year-on-year, and in 2015 we turned over 590 000 standard-sized 60kg bags of beans into hot, dark brews.
We don't just love coffee, we're willing to pay for it too; as consumption increased, so has price. Stats SA reckons that the cost of a 250g jar of instant coffee rose by 21% in the three years between 2013 and 2016. A similar amount of ground coffee went up a whopping 43%. Yet, despite having more or less ideal growing conditions in certain areas, we don't actually grow much of it ourselves.
The total area of farmland given over to coffee is estimated at around 200ha, some four-tenths a percent of the size of our sorghum plantings. That's down from a peak of around 1 500ha in 1988.
Income security
By itself, of course, coffee can hardly be considered an essential ingredient for food security. But, as a cash crop, it can provide much-needed economic boosts to rural areas. The Small Enterprise Development Agency points out that it's one of the few crops that can be grown for high profits by both small-scale farmers and big commercial operators.
In addition, our national thirst provides an opportunity for growth along the supply chain. Coffee loses its flavour quickly after being roasted, which means famous roasteries are more likely to be sited near the cafés of Europe than in Ethiopia or Rwanda. As a result, most exporting countries only get around 7% of the revenue per cup. Brazil, again, is an exception, as it invested in instant coffee production and trade tariffs decades ago to dominate the supply chain.
Sarah Scatch, a green coffee specialist at importer WM Cahn, says the surge in coffee consumption is recent. "South Africa was always predominantly an instant coffee-consuming country," Scatch says, "and more than 85% of coffee consumed was an instant of coffee and chicory. Now, coffee culture is growing in leaps and bounds, and craft coffee-roasters are doing their part to power a community with the breadth and depth to rival any major city globally."
Scatch says re-establishing large coffee farms is probably prohibitively expensive. Plants take five years to mature, and crops are easily lost. Those countries which have developed massive coffee-production capabilities have had significant assistance from government to do so.
"All arabica coffee is traded against a futures market, and with this comes the volatility of markets," she says. "A number of coffee-producing origins get heavily assisted by their governments because it is a major export and brings in big earnings for the country."
Comparatively high labour costs would also make it difficult to compete on the export market, she notes.
There is, however, an opportunity in coffee. Other African countries have developed successful growing industries by supporting smallholders to grow coffee alongside other products. The industry won't scale quickly, but it could help those most in need and slake the national thirst.
"I believe, with the correct structure, this could work in suitable climatic areas in South Africa, and would assist communities to have an income and food security."
---