---
'Pure's bold move' reaps rewards.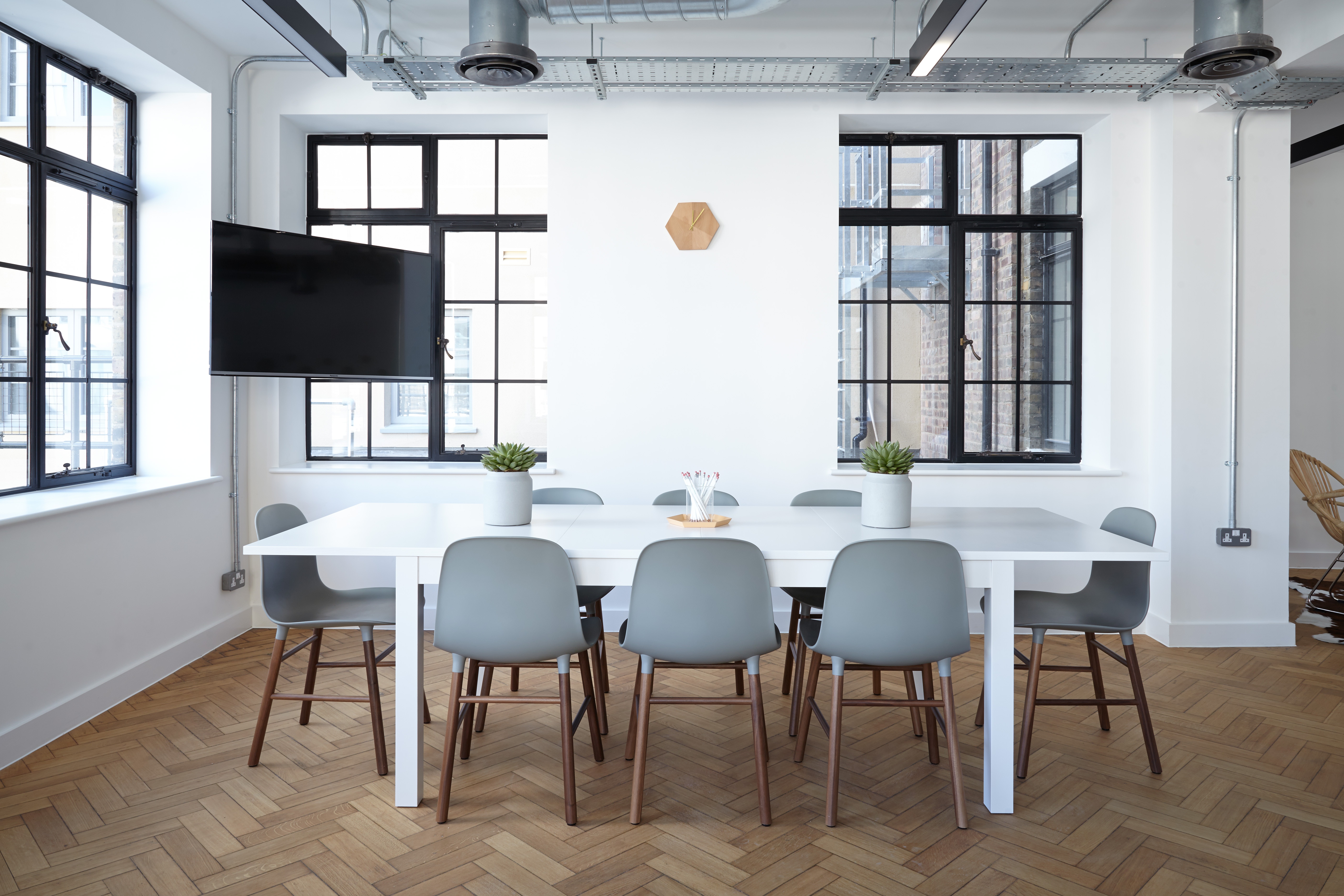 Image: ©Unsplash - Breather
Industry's blue-chip companies are investing millions, if not billions, in the development of new office space in the prized suburb of Sandton, in Gauteng. These highly sophisticated multi-storey buildings, designed to challenge conventional building techniques and establish new bench-marks in both design and material innovation, are also taxing developers to be cost-competitive, explains Pure Consulting's founding director, Neil MacLeod.
According to national statistical service Statistics South Africa the average construction cost escalated by 15% in January 2013 when compared to the previous year. "The average building cost of projects completed increased to R7550/m2 in January 2013, compared to an average of R6014/m2 in January 2012."
Escalating building costs are a key consideration in new building developments, with property owners, developers and contractors demanding fast-track project completion within budget and time.
Structural, civil and façades engineering firm, Pure Consulting, has in recent years been advocating an approach to the design of the building envelope whereby detailed design and planning are completed prior to project tender.
Traditionally, the appointment of façades sub-contractor is made late into the construction cycle – post appointment of the main contractor and usually with about five months lead time for final façades design development. That means detail design development is done under time pressure and every idea explored is a potential claim from the façades sub-contractor.
"Completing the design of complex façades in advance ensures that the risk element associated with the usual post-tender design development is limited. It also reduces the probability of claims and delivers greater pricing accuracy. Eliminating risk and uncertainty, essentially reduces price. Therefore, it makes financial sense to document the façade comprehensively pre-tender and reap significant savings post-tender," states partner Sean Couzyn.
The company, well-known for its 'cutting-edge' and innovative approach, uses 3D modelling techniques in an integrated CAD environment for design development, building performance modelling and for the production of working structural and façade drawings direct from the modelling environment.
Pure Consulting has 30 years of industry experience backed by technical experience, including more than a decade of experience in 3D modelling within the Revit programme.
"We draw and design the entire building enclosure, including every panel, interface and connection, which can be fully understood and shown to work, even before going to tender. Using this method, innovation becomes possible and quality buildings become the norm," states MacLeod.
The new building enclosure design model is aligned to the fast-track construction pace, which has become the standard in the South African construction industry.
Pure Consulting successfully trialled the upfront design model on Standard Bank's R2bn head office in Rosebank, which was completed last year.
"All the façades on the 65 000m² award-winning project were drawn in parallel with architect GLH, using both the traditional and new method. We were able to ensure that all challenges were fully resolved before the tender process."
The success of upfront façades modelling on Standard Bank's head office has seen clients, quantity surveyors, developers and architects embracing the new modelling method.
In fact, it has led to Pure Consulting being awarded several new high-profile complex projects within the Sandton precinct, including petrochemical giant Sasol's new head office which is being developed by Alchemy, medical scheme provider Discovery Health's head office – a joint-venture between developers Growthpoint and Zenprop, and law firm Webber Wenzel's head office, being developed by Redefine Property.
"Using the new model, Pure Consulting has been able to investigate the use of innovative building materials and explore the use of new glass types not yet available in the country as well as curved elements not yet developed in South Africa on the Sasol project. We were able to develop bespoke tailored façades, using industrialised manufacturing techniques," explains Couzyn.
The new modelling method will also be used in the façades design of the Unisa building extension phase, in Pretoria and on the Merriman Square in Cape Town, which is undergoing a façade refurbishment.
The new model enables Pure Consulting to investigate innovative building materials, explore new glass types not yet available in the country and curved elements not yet developed in SA.
---