---
Investment activity in the metals and mining sector was better than expected in 2016, Paul Miller, mining & metals investment banker at Nedbank Corporate and Investment Banking tells SA Mining.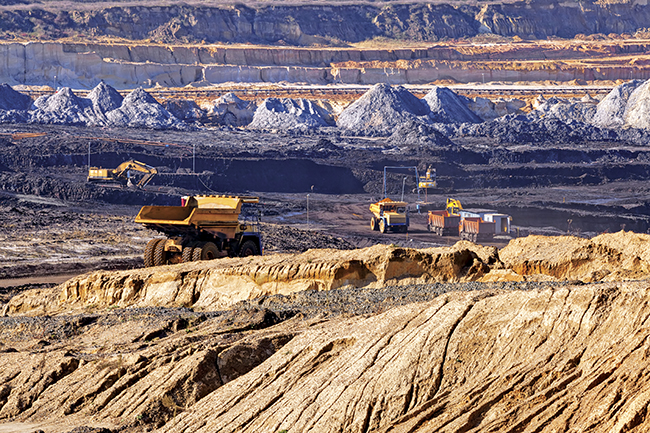 Image: ©iStock – vladimir_n
"A number of mining houses have undertaken debt financing for liquidity, risk mitigation and project development. For instance, Impala Platinum has put in place R4bn in bank facilities to complete its capital projects programme, and Petra Diamonds has gone to lengths to rejuvenate De Beer's marginal-producing assets such as Koffiefontein, and has, as a result, breathed new life into a dying town."
Miller goes on to explain that, as mining projects are extensive and long-life in nature, they require massive capital injection 'just to stand still'.
"There are definitely more investments being made in early stage projects – this is a change from previous years. About two to three years ago the pipeline of early-stage projects was nipped off as a result of limited investment and capital availability."
Deloitte's report, Tracking the trends 2016: The top 10 issues mining companies will face in the coming year which also highlighted the constrained funding environment, noted that any capital returning to the sector was likely to be commodity-specific. This could potentially favour commodities such as copper, zinc, potash, gold and uranium, the report said.
Looking ahead, Miller explains that the African junior mining sector has seen a shift in focus from the development of phosphate and potash projects, towards an interest in lithium and graphite projects aimed at the electric battery sector. These, he explains, along with perennial favourite gold, will be key commodities that will attract attention in 2017.
"The traction gained by the gold sector over the past year is expected to continue to trend in 2017."
In spite of the challenged financial markets, Australian and Canadian gold companies with operations in Africa, such as Hummingbird and Aureus Mining, have recently raise equity for project development. In addition, Resolute Mining is set to begin underground operations at its 80%-owned Syama gold mine in Mali following a positive definitive feasibility study.
"This is a clear indication that gold-miners are gearing up to meet growing demand for the precious metal. In fact, the favourable gold price over the past year has been good news for local producers, who have used the cash flow to significantly reduce their debt profile."
Miller also points to Australian graphite explorer and developer Syrah Resources, which recently raised capital to develop its Balama project in Mozambique.
Further, Resource Generation is busy with the development of its Boikarabelo Mine, located in the Waterberg region, with expectations that Palabora Copper will develop its Lift 11 project. Meanwhile, Vedanta's Resources is gearing up with development of its Gamsberg zinc project in the Northern Cape.
According to Miller, South Africa's robust banking system plays a significant role in backing mining companies.
"In the good times mining companies look to alternative financial services but it is the banks that work together with clients during the challenging times."
Despite the downturn, the banking institution remains optimistic that the level of activity in the local mining sector will remain positive for the year ahead, however, cost-cutting measures and innovations that drive down costs will be the dominant trend going forward.
Industry consolidation, as a result of the challenged market conditions, will also be a key focus area in 2017 – for example, mining majors will look to spin-off more assets as they streamline their portfolios, states Miller.
---