---
SPONSORED: We are a large-capacity consultancy company that specialises in mining engineering, mine planning and project management.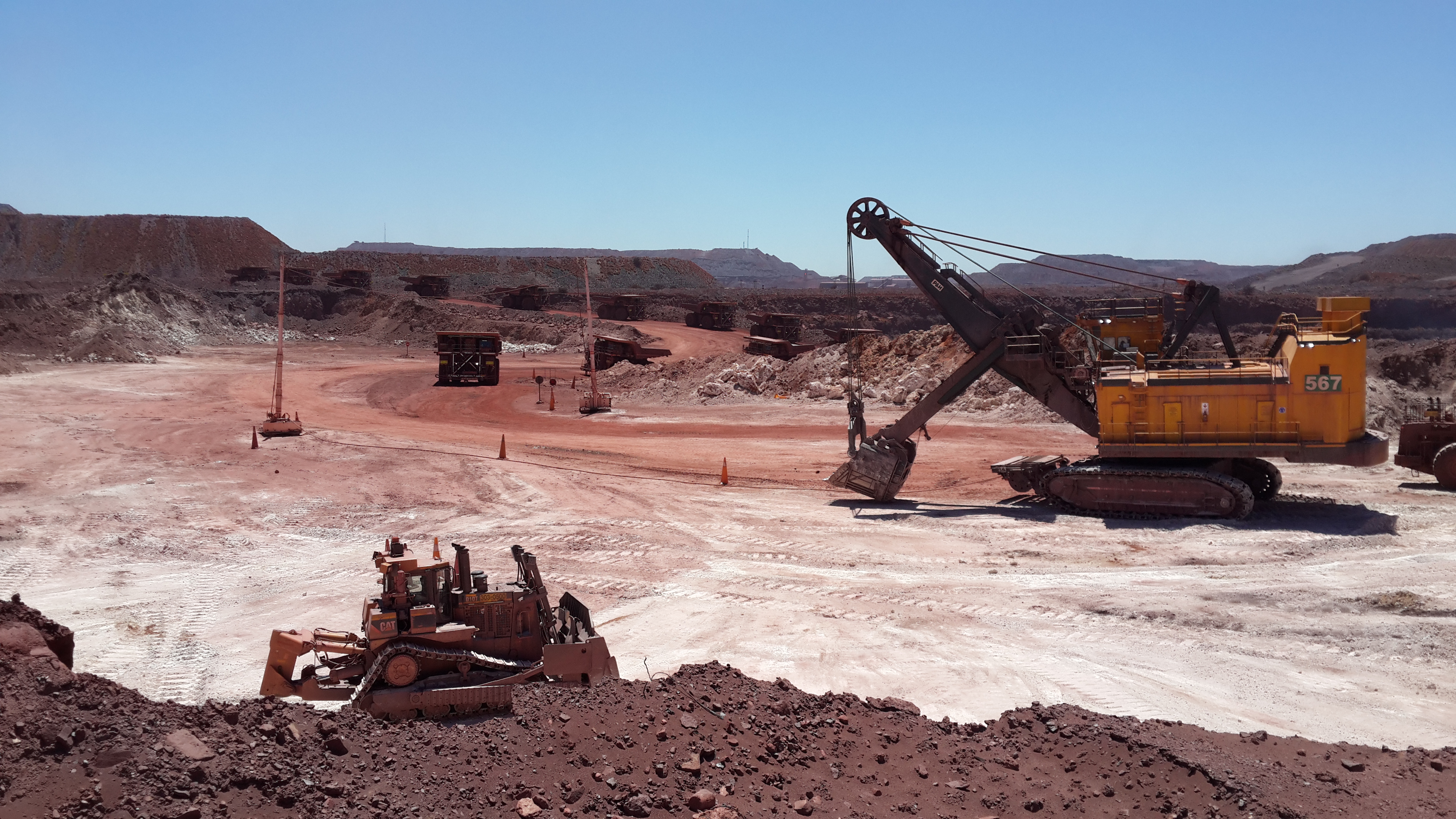 Image: Large open pit iron ore mining operation
Ukwazi is a Zulu word which means "to know", and this aptly describes the nature of our business. As a specialist mining consultancy established in 2004, what we know makes us the ideal technical partner for mining studies, independent advice, judgment and decision-making recommendations.
On Site Services                         
Ukwazi has recently been involved with a major South African iron ore producer in the Northern Cape to assist with its short term and medium term mining planning requirement.  Ukwazi developed an audience-driven ex-pit technical framework in an effort to redesign the existing legacy operational planning process with some of the following points of focus and repeatable and integrated processes:
Efficient blast block design based on latest geology and blast block design with safety, blast ability, load ability and access ability in mind
Bottom-up approach on planning approval and full integration of planning efforts. Longer-looking plans are schedule instructed from more detailed plans that are approved based on more recent information
Spatial schedule guidance from long-looking plans to more detailed plans
Working from a single spatial dataset for all operational planning over various planning horizons
Understanding the audience of the plan to align the planning outcome with the end-user requirements
Reposition the reconciliation and compliance to plan routines
Planning horizon consolidation to ensure effective planning integration not only on the inputs to the plan but also with the outcomes thereof
On-demand incorporation of the latest available verified grade control and infill drilling information onto the routine planning process.
Ukwazi personnel have been stationed in the client's technical department to provide process design, onsite planning services, project implementation support and skills transfer training to the client's team.
Recently, we expanded our suite services teams to our awarded contracts for onsite mine planning services in multiple operations in the DRC and Rwanda.  This compliments our onsite teams currently on site on a range of iron ore and manganese operations in the Northern Cape on an operational planning outsourcing basis.  The team also did training and provided skills transfer and technical support programmes on a range of technical processes and mine planning software and simulation software in South Africa, Finland, Gabon, France, Botswana and Nigeria.
Please Contact us for any enquiry: info@ukwazi.com or Telephone: +27 (0)12 665 2154.
---