Tourism Planning Is Everybody's Business
---
More than 700 stakeholders and officials from all spheres of government and the private sector attended a conference on tourism earlier this year, reports Mwangi Githahu.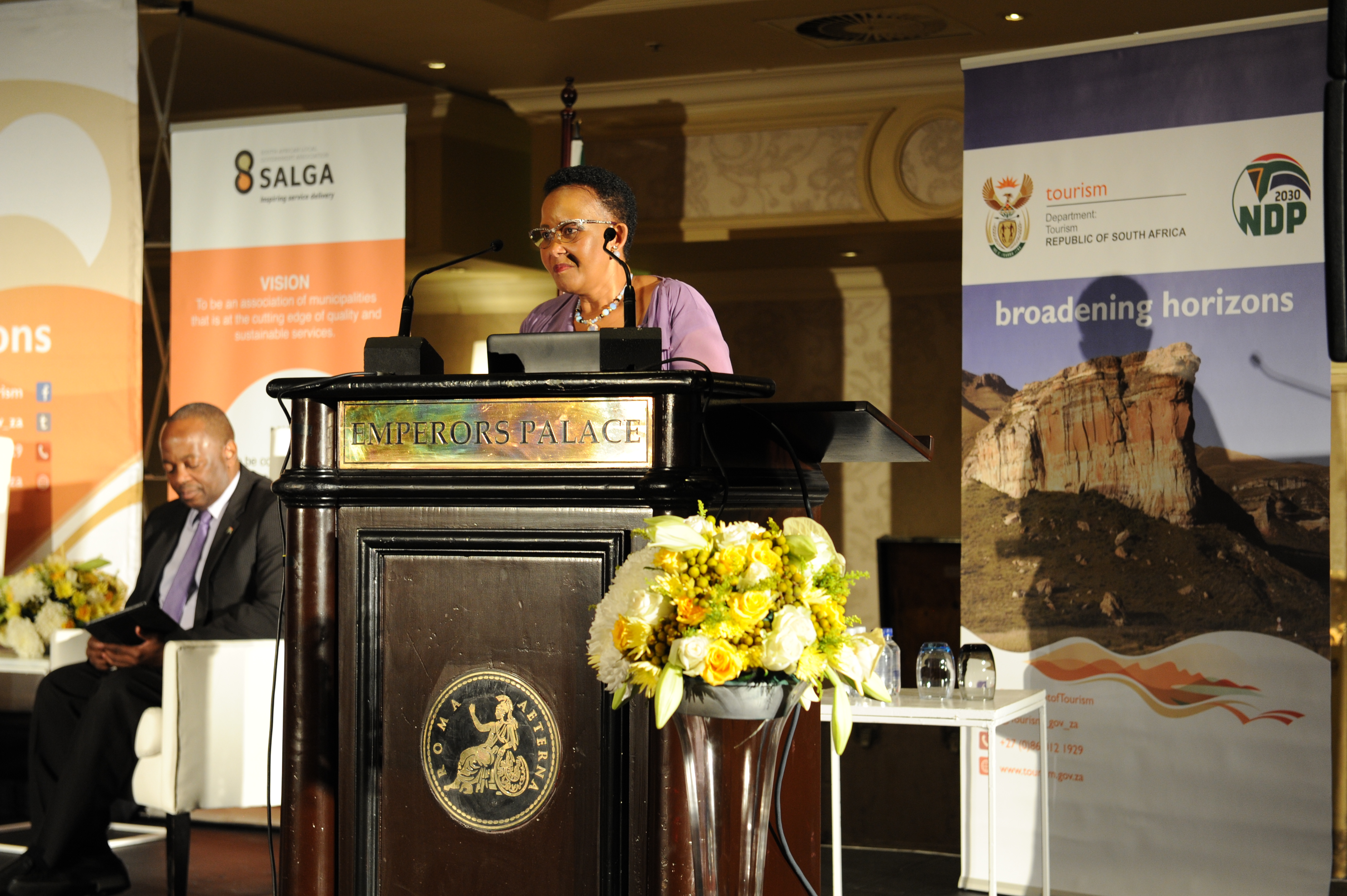 Image: The Local Government Tourism Conference at Emperors Palace
The Local Government Tourism Conference (LGTC) took place in early April at Emperors Palace in Ekurhuleni. The conference was part of efforts to observe 2017 as the United Nations' International Year for Sustainable Tourism, and to celebrate and promote the contribution of the tourism sector to building a better world.
The conference was hosted in partnership with the Department of Cooperative Governance and Traditional Affairs (CoGTA), the South African Local Government Association (SALGA) and the City of Ekurhuleni. The overarching purpose of the event was to look for ways to improve tourism planning at local government level. Speaker after speaker at the conference motivated the importance of planning with implementation, as opposed to plans being paper and just that.
It was agreed that the way to achieve this mission would be to support a change in policies, business practices and consumer behaviour, working towards a more sustainable tourism sector than can contribute effectively to the Sustainable Development Goals.
The tourism sector has been painted as one of South Africa's biggest success stories since the dawn of democracy,  and it continues to grow while providing  a livelihood for hundreds of thousands  of people. Tourism contributes  R118 928-million (3%) to the South African gross domestic product, and has created more than 700 000 (4.5%) direct-employment opportunities.
Speaking at the conference, SALGA Deputy President Lindiwe Ntshalintshali said the theme of the conference – tourism planning is everyone's business – underlined the fact that "tourism is one of the key economic drivers of the South African economy, and through local government, it can impact the lives of the people directly".
"For tourism to be sustainable, it must consider the constraints within the region, country and city or town within which it is located," said Ntshalintshali. "It cannot remain an elitist activity at odds with the lived experience of local people and where the services and infrastructure linked to the tourism activity are incoherent with the  resource constraints of the local area. Partly this can be achieved through rethinking what tourism has come to mean. From a demand side, would-be tourists need to be re-educated regarding their expectations from travel and tourism facilities."
Councillor Ntshalintshali reminded delegates of the importance of preserving natural resources and the environment in their efforts to advance tourism growth. "Our municipalities receive visitors and play host in areas that harbour our wildlife parks and our beautiful coastal regions," she said. "For tourism to be sustainable, it must consider the environmental and cultural constraints wherein it operates, and be coherent with the lived experiences of its local people."
At the same time, Tourism Minister Tokozile Xasa emphasised the strategic importance of the outcomes of the event in building a sustainable and inclusive tourism sector. "Tourism can only succeed when it is prioritised and included in the strategies of all three spheres of government," she said. "This conference will offer you practical skills on making a business case for tourism in the Integrated Development Plan, developing a basic tourism plan and a bankable tourism project-funding proposal, as well as co-operative governance to enhance tourism integration."
CoGTA Minister Des van Rooyen said: "Tourism has emerged as a significant driver of local economies, especially in small towns and rural areas. Planning for business tourism must therefore be a critical dimension of tourism planning in these large urban tourist destinations."
This LGTC is the second held in Ekurhuleni, and Ekurhuleni Executive Mayor Mzwandile Masina said: "It is an affirmation of the confidence that the department and the tourism sector has in the city's ability to host visitors."
---