Top 5 Universities in SA for Business and Finance Degrees
Source: BusinessTech.
---
A recent report issued by New World Wealth shows the rise in recognition of certain private tertiary institutions in South Africa.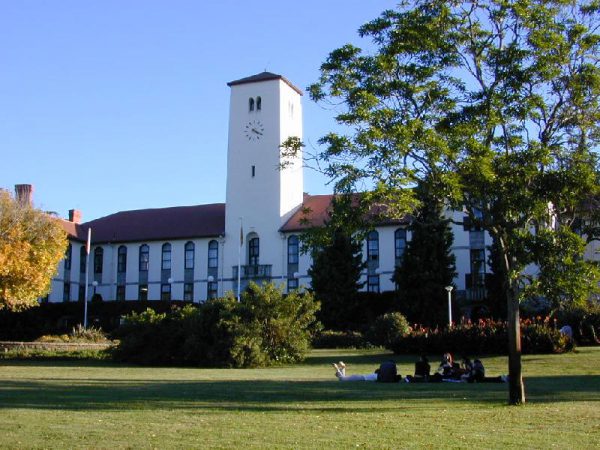 Rhodes University, Grahamstown (©Google Images).
With the country recently experiencing an influx of violent outrage toward South Africa's tertiary institutions, with regards to the #FeesMustFall saga and the destruction of various university buildings, it's important to keep in mind that South Africa still has a strong educational system which offers world-class qualifications.
According to New World Wealth, its South African 2016 Wealth Report depicts the top ranked universities for business and finance degrees. The following criteria was used by the wealth advisory firm to gather their results:
Quality of lecturers and courses
Individual attention given to students
Safety and student life on campuses
International recognition of degrees
Surprisingly, it was not only universities that made the cut, but also two business and marketing institutions – Monash South Africa and Vega School, which ranked within the top five, thus overpowering both the University of Cape Town and the University of Stellenbosch.
It was reported that in April, Monash South Africa (MSA) began offering a Master of Business Administration (MBA) degree for part-time students, while Vega offers three-year B.Com degrees, specialising in marketing and brand management.
Top rated universities in South Africa 2016
| | | |
| --- | --- | --- |
| Rank | University |  Students |
| 1 | Rhodes University | 7,000 |
| 2 | Monash University | – |
| 3 | University of Stellenbosch | 30,000 |
| 4 | Vega School of Brand Leadership | 4 campuses |
| 5 | University of Cape Town | 26,500 |
Top rated universities in South Africa 2000
| | | |
| --- | --- | --- |
| Rank | University |  Students |
| 1 | University of Cape Town |  26,500 |
| 2 | Rhodes University |  7,000 |
| 3 | University of Stellenbosch |  30,000 |
| 4 | University of Pretoria |  50,000 |
| 5 | Wits |  33,000 |
---