Home » » Thriving Communities, Thriving Businesses
Thriving Communities, Thriving Businesses
---
Denise Mhlanga investigates what happens when businesses turn their CSI programmes into shared-value initiatives.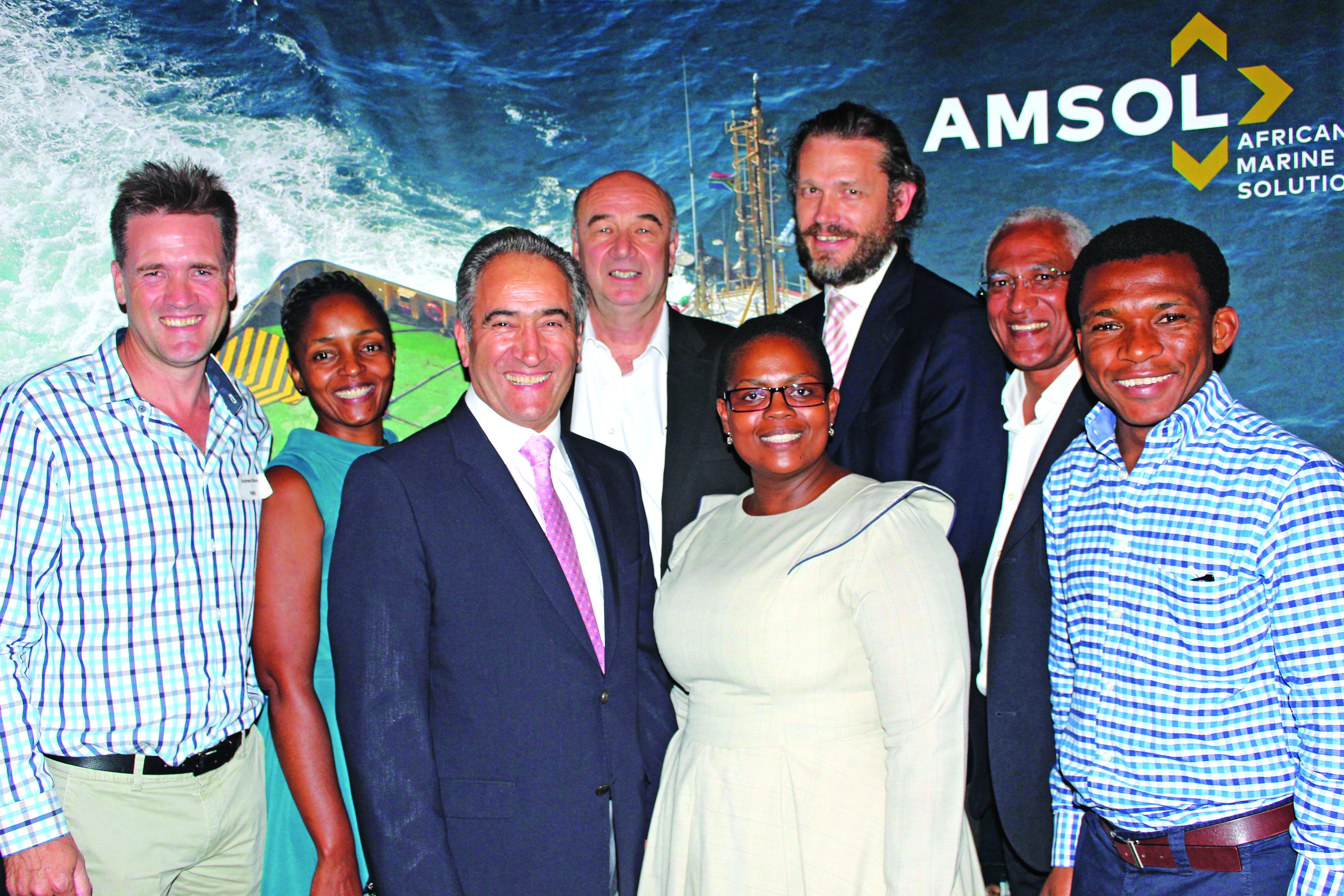 Image: AMSOL
There's long been a move within big corporates, the world over, towards the tripple bottom line: people, planet, and profits. So it's not surprising that the next wave of consciousness within the business arena is towards creating shared value experiences through their social outreach programmes.
What this means practically is that corporate social investment (CSI) interventions are no longer a hit and miss exercise. Managers of CSI funds are now very clear on ensuring that their CSI spend is geared towards real impact for both the business and the communities of people  they support.
Shirley Machaba, chair of the PricewaterhouseCoopers (PwC)South Africa's Governing Board and the Faranani Rural Women Training Initiative national director, says their CSI programmes — which focus on education, the development of business skills and the growing potential of all South Africans but particularly women – are aimed at ensuring PwC plays its part in developing a thriving economy.
Machaba explains: "Women play a  pivotal role in the development of the South African economy and make a significant contribution in helping to make it grow. Therefore the promotion of rural women and their access to finance is critical."
Women in outlying areas often don't have the opportunities to enhance their entrepreneurial skills, and that is how Faranani, a PwC CSI initiative, came  into being.
Small businesses form the backbone of the South African economy, and women own a significant number of these enterprises. However, there is a high failure rate among many startup businesses, largely due to a lack of access to finance and other means of business support, Machaba points out.
Many entrepreneurs also fail to take their businesses to the next level due to a lack of resources, no business expertise and very little, if any, experience, she notes. "We understand that support services are critical to bridge the gap between the startup phase and the continual growth phase," she adds. So, to address these and other problems, Machabe says PwC is committed to mentorship and sponsorship programmes for entrepreneurs and startups.  She shares that PwC's Business Skills for South Africa Foundation (BSSA), that was established in 1992 to provide business and entrepreneurial skills to previously disadvantaged communities, has successfully trained 45 000 entrepreneurs.
"In addition, our Faranani project, that we rolled out countrywide with the first pilot project in Limpopo in November 2006, has to date trained over 2 000 women, and we are excited with the progress made through this initiative." says Machaba. Ruth Lewin, head of corporate sustainability at Discovery, shares that their company is fully aligned with this sentiment, and says that their CSI initiatives support the United Nations' Millennium Development Goals.
"We support healthcare programmes," Lewin says, "as any successful economy needs healthy and productive people in  its workforce."
In doing this, Discovery, together with government, and the communities they engage with, have created a shared value experience where all three partners share in a win-win relationship. "It is essential to have a public healthcare system that functions well – the private and public sector depend on each other in this regard," Lewin says.
Discovery Health's ability to offer a fully integrated, value-driven healthcare operating system, centred on meeting the full spectrum of healthcare needs of client medical schemes, lends itself to sustainable models within its CSI projects.
Lewin says one of Discovery's important CSI programmes is the Discovery Foundation Awards, where they focus on supporting academic medicine and specialist training in South Africa. "We have funded the training of a number of female specialists in the public sector, and these doctors focus on the health of women and children, which is one of the key healthcare challenges in our country."
Furthermore, she says they collaborated with the Department of Health to provide funding for MomConnect, a digital health programme that delivers stage-based health information to women during pregnancy and after giving birth.
In its 2016 Integrated Annual Report, the company noted that initiatives such as the Discovery Foundation has been instrumental in retaining doctors in public health, advancing research in crucial areas of medicine, and supporting improved health outcomes in rural areas. In the past 10 years, the Discovery Foundation awarded over R160-million in grants, in support of the education and training requirements of 300 healthcare specialists and institutions.
Mary Bomela, CEO of the Mineworkers Investment Company (MIC), says that their CSI spend is guided by the founding principles of the organisation and its shareholders, which aims to improve the lives of the company's beneficiary base, their dependents and the communities wherein they live. "Education and skills development is a key focus area, where we grant tertiary education bursaries to mineworkers' children in order break the cycle of poverty," says Bomela.
This is undertaken by the JB Marks Education Trust Fund, where female beneficiaries make up more than half of the bursary recipients. The company also runs numerous projects in rural areas.
Bomela explains that most of their CSI projects support women, and include a schools-support programme for two schools in the Soweto area, where the MIC runs an entrepreneurship bootcamp as well as a range of support programmes for both learners and educators, including girl-specific workshops aimed at assisting schoolgirls to deal with the challenges of these socio-economic environments.
In Emalahleni, Mpumalanga, the MIC runs a business incubator in conjunction with business management consultant firm Raizcorp, where a number of small businesses are assisted, over a three-year period, with a range of business skills.
The majority of the entrepreneurs are black women. The MIC also partners with Stellar Capital to form a supply development fund, as well as with Inyosi Capital to provide female entrepreneurs with working capital.
Bomela says, over the past years, they have witnessed a number of graduates being placed as interns both in the MIC and investee companies, transforming the face of those workplaces completely.
"We have also been able to use some of the services of the female entrepreneurs that we have supported through our various programmes," Bomela says.
Shanda Paine, group CSI manager for Tsogo Sun, says their projects target young people in disadvantaged communities, with the aim to educate them.
"In all areas where we are involved, including values-based leadership, skills development, career guidance and the Diepsloot Safe-Hub, we look to create equal opportunities with the aim of levelling the playing fields and empowering young people to achieve success in their lives," says Paine.
She explains that through these interventions and under the umbrella of their broader CSI policies and education-based initiatives, equal opportunities exist for all young people to become effective and influential business leaders, impacting the business environment, which includes Tsogo Sun as a corporate.
For Tsogo Sun, the value add to their business is found in creating opportunities for growth and development in young lives and enabling an environment where those who embrace the opportunities can thrive. "It has also been creating a platform for equal access and equal opportunities, and we believe that when the waters rise, all ships will rise with it," says Paine.
---